Share Thread:
WTTF: Brett Favre, Michael Vick, & Randy Moss
10-10-2011, 04:04 PM
cox1781
Member


Posts: 1,626
Joined: Jan 2003
WTTF: Brett Favre, Michael Vick, & Randy Moss
I am looking to trade for Brett Favre, Michael Vick, & Randy Moss. I am pretty open with a ton of other stuff. I am thinking about making a thread with all three of those collections to show them off. Feel free to check my org. and my bucket. I have tons of stuff base, inserts, rookies, autos, game used, & jersey. I even have a Ian Kinsler signed ball, Fergie Jenkins signed ball, 2 David Murphy's signed balls, Frank Francisco signed ball, & Willie Eyre signed ball. The balls I don't have any COA on them as my grandfather found them in a house that had caught fire there is no water damage but there is some black on the balls. The autos from what I can tell are real though. If I have a trade with you right now your stuff will be going out friday. Also, if I have a trade with you and your waiting on your stuff send me a team that you collect so I can throw some freebies in. Look forward to hearing from you and making trades. Here is a link to my bucket. When checking my bucket feel free to check them all but the ones that I trade from are Cards for trade feb. 2011, baseball stuff, Brett Favre stuff for trade, Devin Thomas and Multi Colored jerseys and patches, Peyton Manning for trade, and Serial Numbered Inserts and RCs for trade. If you have questions feel free to let me know. Thanks for viewing and look forward to trading with you.
http://s940.photobucket.com/albums/ad242...eb%202011/
---
I collect these three guys. I teach life skills class for kids and can always use free cards for them.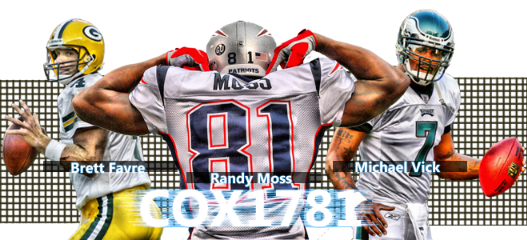 User(s) browsing this thread: 1 Guest(s)