Share Thread:
09-16-2011, 11:41 AM
2 Boxes Marquee
Well I got my 2 boxes delivered this morning and here are the results.

Big surprise here Colby Rasmus auto redemption thats not in the system yet.
Joey Votto 4 piece relic with nice patch. 113/150
Dan Descalso auto/dual relic #113/400
Jered Weaver 4 relic #66/199
Nelson Cruz triple relic real nice patch,29/70
Titan threads Quentin 79/99
Jose Tabata auto
Jason Heyward Titanic threads 5/10
The patches are nice overall,just think Topps could of put a bit more into the Titanics.
09-16-2011, 12:49 PM
rascrush
Member


Posts: 2,299
Joined: May 2011
RE: 2 Boxes Marquee
check me 4 the weaver n tabata if ft
---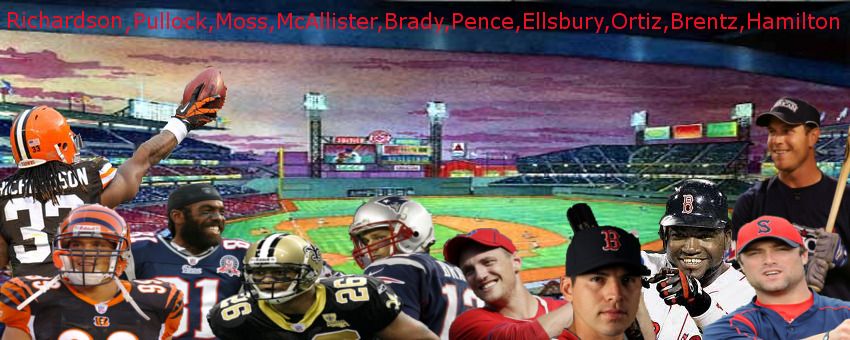 also dez bryant,any bama players in bama uni,john parker wilson,jered weaver,matt kemp,topps triple thread stuff,anthony rizzo
09-16-2011, 05:49 PM
RE: 2 Boxes Marquee
I was also in a case break last night and had the Pirates.
Guess what I got pulled? Yep a Jose Tabata auto. Glad I didn't get skunked though.
That's 3 Tabata Marquee autos this week !!
These base cards are nice too. Stadium Club-esque. I really like the Babe signing the ball,the Chipper at night I think isthe best looking one that I have seen so far.
The Joe Morgan ranks up there too.
09-16-2011, 06:39 PM
dlcarst
Member


Posts: 526
Joined: Apr 2011
RE: 2 Boxes Marquee
I'd be interested in the descalso if its for trade.
---


Always collecting Ozzie Smith!
09-18-2011, 11:19 AM
RE: 2 Boxes Marquee
Check me for the Votto if it's FT
---

Collecting Reds and A's (especially Joey Votto, Bronson Arroyo, and Josh Reddick)
09-19-2011, 06:59 PM
RE: 2 Boxes Marquee
Please I'm very interested in the Heyward Titanic
---
My Bucket - w/ PC & Up For Sale Scans (NOT BACK UP TO DATE YET)
User(s) browsing this thread: 1 Guest(s)