Share Thread:
Lineage blaster, a guarenteed hit, and some rack packs of A&G
08-27-2011, 08:10 PM
swjrp10
Sr. Member


Posts: 6,180
Joined: Jan 2006
Lineage blaster, a guarenteed hit, and some rack packs of A&G
Well guys, just to get rid of the itch, I picked up some retail, a blaster of Lineage, a fes rack packs of A&G, and a repack with a guarenteed jersey. To save time here are the inserts/jerseys/and parallels.

A&G
reg. minis
Mickey Mantle
Justin Upton
Sue Bird

A&G Back mini
Torii Hunter

Black Boarder Mini
Jason Kubel

Portraits Penultimacy mini
The Hare

Step Right Up mini
The Flea Circus

Animals in Peril (or w.e the set is, the names not on the back lol) mini
Grevy's Zebra

Uninvited Guests mini
The Lemp Mansion

Floating Fortresses
Lave

Baseball Highlight Sketches
Starlin Castro

not too shabby, I really want to do the set of Uninvited Guests, its really cool

Lineage blaster

1977 mini
Dustin Pedroia

RCs
Brandon Belt
Zach Britton
Jeremy Hellickson

Stand-up
Brooks Robinson

Cloth Sticker
David Wright

2011 Rookies
Brandon Belt
Zack Britton (seems to be a pattern here)

Diamon Anniversary (idk what the paralell is, but the surface is all...diamondy lol)
Daniel Hudson
Matt Kemp

Diamond Anniversary (again IDK what the parallel is but they look like refractors lol)
Chad Billingsley
David Wright

1977 mini relic
Ike Davis bat

Not too shabby, seems like a cool set

Now the store I was at had a sale on one of those repacks, 3 packs and a jersey card for 5 bucks...i think i did pretty good
2004 Upper Deck Marque Attractions DEREK JETER jsy w/pinstripe

Gotta be worth five bucks there lol Thanks for letting me share guys, also if anyone has any of the uninvited guests that they want to move drop me a PM! Thanks for letting me share!
---



11-12 UD Hockey w/ YGs: 438/500 (88%)



DO NOT TRADE LIST: chargers2427, mrmagnum75
08-27-2011, 09:14 PM
RE: Lineage blaster, a guarenteed hit, and some rack packs of A&G
Did well on the blaster! Nice jeter hit too haha
---

Looking for Lincecum, Wilson, Greenberg, Donte Greene, Kings and Giants
08-28-2011, 11:11 AM
rascrush
Member


Posts: 2,299
Joined: May 2011
RE: Lineage blaster, a guarenteed hit, and some rack packs of A&G
i have 1 or two i wuld trade interested in the hemp hudson ike and hellickson if they are ft
---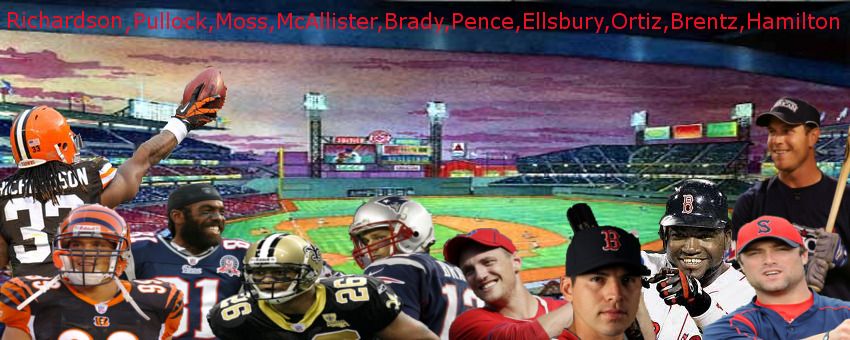 also dez bryant,any bama players in bama uni,john parker wilson,jered weaver,matt kemp,topps triple thread stuff,anthony rizzo
User(s) browsing this thread: 1 Guest(s)