Share Thread:
Looking for David Stremme
08-22-2011, 05:26 PM
Looking for David Stremme
He and my dad raced together at New Paris here in Indiana. They're good friends, as is my dad and David's dad.

So since I hoard cardboard, I'm looking for anything of his. I can buy Auto's and race used cards. For base, I can trade or buy in bulk.

Only have baseball to trade, really. But if you see anything I have, send an offer!

Thanks.
---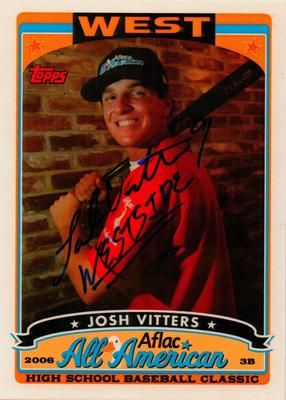 Wants: JOSH VITTERS, Matt Davidson, Peyton Manning, and Cubs.
08-23-2011, 09:45 PM
RE: Looking for David Stremme
I think I still have some FT. Check my ORG and send a TO if you need any of them. As long as you have some STL Cardinals cards, I'm sure we can make a trade. LMK.
---
Always looking for: Ozzie Smith/Stan Musial/Lou Brock/STL Cardinals, NFL-CAR/GB/NE and NASCAR-Jimmie Johnson/Mark Martin

User(s) browsing this thread: 1 Guest(s)