Share Thread:
Tristar Grand Treasure!! Plus+
02-21-2011, 05:48 AM
RE: Tristar Grand Treasure!! Plus+
(02-19-2011 11:35 PM)

wolverine74 Wrote: Congratulations, great ball. I like the red and blue stitching on it...that and the Ruth auto of course!

I am curious why, if Tristar had the ball already, did they make it a redemption? Why not just put it in the box you opened at Christmas? What were the redemtion requirements?
They sent it in a case those packs just have a ball I think they did it like that to make sure the ball was un damaged from packing and shipping in the boxes.
---
Derek Jeter Collector from 1992-1996. 305 out of 306 99% complete.

1450/1919 1990's Jeter cards 76%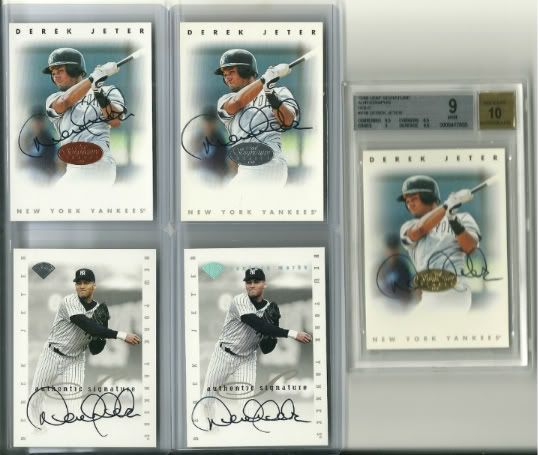 User(s) browsing this thread: 1 Guest(s)