Share Thread:
12-13-2012, 12:13 AM
(This post was last modified: 12-13-2012 12:25 AM by dontpray.)
dontpray
Member


Posts: 807
Joined: Jun 2011
Schmidt auto for trade
Wont bother with my wantlist as nobody has anything on it.
I would like a nice HOF, super star or trout auto for this.
I already have the 2010 platinum base trout auto but will take if nothing else is offered.
If you dont have anything I like but have something for Robs Ripken maybe we can work a 3 way trade...here is his link
http://www.beckett.com/forums/thread-1520878.html
---
12-13-2012, 02:10 AM
elberson
Sr. Member


Posts: 4,839
Joined: Oct 2002
RE: Schmidt auto for trade
Wish I had enough for you, ahhhhhhhhh
---
Looking mostly for HOF players.....game used, rc, #D, autos, and mike Schmidt autos and game used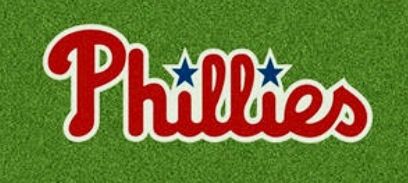 12-13-2012, 02:51 PM
dontpray
Member


Posts: 807
Joined: Jun 2011
RE: Schmidt auto for trade
bump1
---
12-14-2012, 02:42 PM
dontpray
Member


Posts: 807
Joined: Jun 2011
RE: Schmidt auto for trade
Bump2
---
12-14-2012, 09:00 PM
dontpray
Member


Posts: 807
Joined: Jun 2011
RE: Schmidt auto for trade
More bumping
---
12-15-2012, 03:44 PM
dontpray
Member


Posts: 807
Joined: Jun 2011
RE: Schmidt auto for trade
Bump500
---
12-17-2012, 07:28 PM
dontpray
Member


Posts: 807
Joined: Jun 2011
RE: Schmidt auto for trade
Bumps
---
12-17-2012, 11:00 PM
once78
Member


Posts: 1,860
Joined: Jul 2007
RE: Schmidt auto for trade
What are you looking for on this card? Thanks
(12-13-2012 12:13 AM)

dontpray Wrote: Wont bother with my wantlist as nobody has anything on it.

I would like a nice HOF, super star or trout auto for this.

I already have the 2010 platinum base trout auto but will take if nothing else is offered.

If you dont have anything I like but have something for Robs Ripken maybe we can work a 3 way trade...here is his link
http://www.beckett.com/forums/thread-1520878.html


---
http://s302.photobucket.com/albums/nn98/once78/
12-19-2012, 07:46 PM
dontpray
Member


Posts: 807
Joined: Jun 2011
RE: Schmidt auto for trade
Daily bump. Nothing yet
---
User(s) browsing this thread: