Share Thread:
11-03-2012, 01:35 PM
rayeates
Moderator


Posts: 6,611
Joined: Mar 2010
RE: BGS 10 Bobby Orr
(11-02-2012 10:27 PM)

dan_dou_lea Wrote: Can beckett be fooled by a fake!?!?
I would say no, because they are professionals in this business... but you never know. I do agree that it is weird that it has a 10-Pristine rating with three 9.5's. I can't come up with an answer to that unless they round up the average:
9.5+9.5+9.5+10=38.5
38.5/4=9.625 rounded-up to 10.
Could be that... but I don't know. As for an explanation, the owner of my LCS told me that Topps had a much better printing press than OPC back then, and they were able to print much higher quality product. Plus they did do uncut sheets, so that might be the case. The person would have to be INSANELY good at cutting the card(s) out of the sheet in order to accomplish this, though.
Randi
11-18-2012, 01:28 PM
fred bear
Jr. Member


Posts: 304
Joined: Oct 2003
RE: BGS 10 Bobby Orr
(11-02-2012 10:27 PM)

dan_dou_lea Wrote: Can beckett be fooled by a fake!?!?
The answer is, unfortunately, yes or probably. I have seen several slabbed cards which feature re-patches and others which have authenticated fake or machined signed autos. Nobody's perfect.
The Orr in question isn't a fake, but the seller has many and has sold many of the highest grades of vintage hockey known, all BVG-BGS graded. Why? Because BVG will grade his older, sheet-cut cards while other graders will not. The pristine Orr is a sheet-cut card. (The seller has also sold a sheet-cut Gretzky RC and several other uber-high-ends). It matters to some collectors and not to others. I, personally, prefer non-sheet cut cards, but to each his own.
Cheers!
---




PC Most Wanted #1

- 09-10 Ultimate Collection Ultimate Signatures US-SY STEVE YZERMAN


PC Most Wanted #2

- 16-17 O-Pee-Chee Retro Detroit Red Wings Want List
11-22-2012, 06:19 PM
RE: BGS 10 Bobby Orr
Martins - I know they buy uncut sheets.
---
11-23-2012, 10:09 PM
scarrman
Jr. Member


Posts: 279
Joined: Aug 2009
RE: BGS 10 Bobby Orr
So here's a logical question, if this card having 3 - 9.5's, gets a Pristine, then what about all these other RC's. I realize they are not vintage, but that shouldn't matter. The Orr card should not receive a Pristine 10 rating, it simply is not. Even the Forsberg below has 2 - 10's, and 2 - 9.5's, and is still only a 9.5. Go figure huh.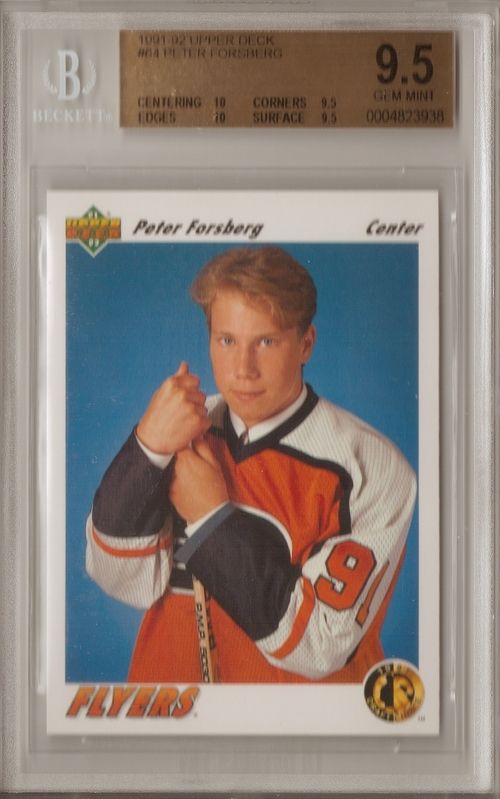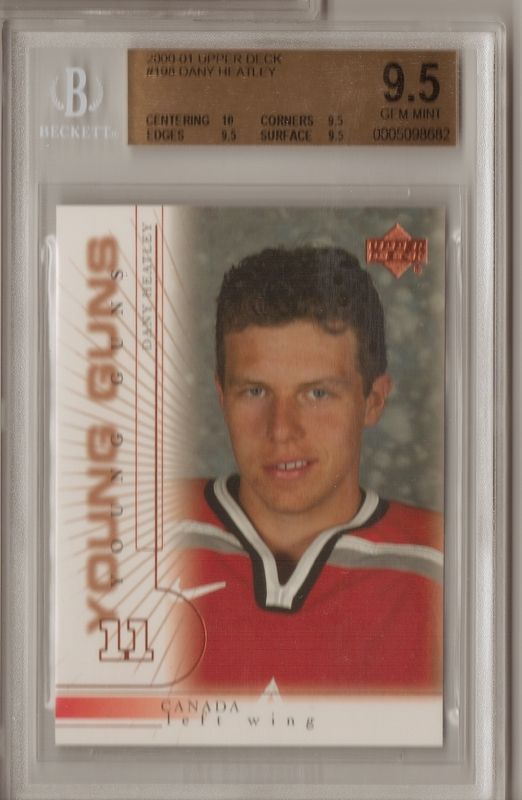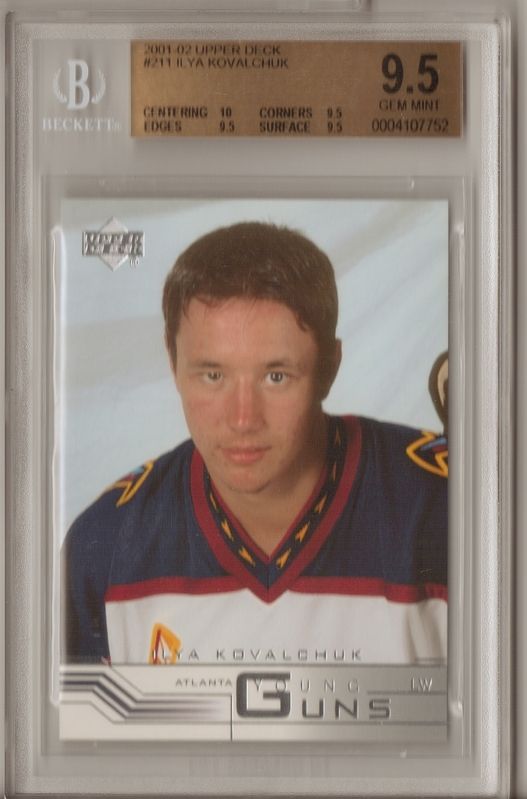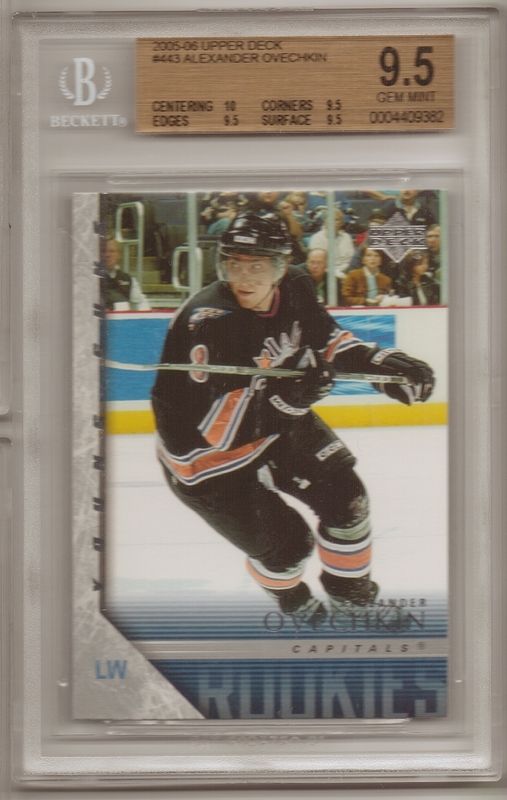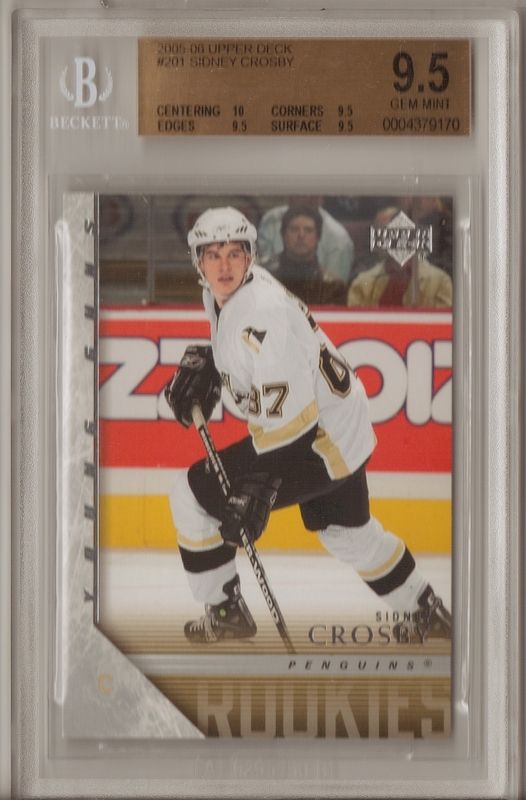 11-24-2012, 12:18 AM
RE: BGS 10 Bobby Orr
I think you have a very legitimate point, scarrman.
User(s) browsing this thread: