Share Thread:
10-25-2012, 03:16 AM
(This post was last modified: 10-25-2012 03:30 AM by bakerman8419.)
Sept and Oct Mail
Its been slow on the quantity but as for the quality its been a great 2 months! Hope you agree with me lol.
Only 5 made!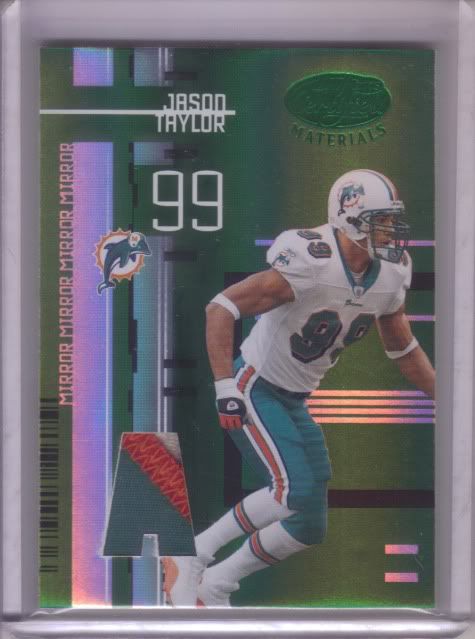 1/1 (Front) Waited for over a year for the seller to crack and list it regularly. Saved about $40 on this item.
I had the back for about 4 years so its nice to complete the set!
Then a TRUE monster 1/1
Another 1/1 and now gives me 10 of these SPx Moments cards of JT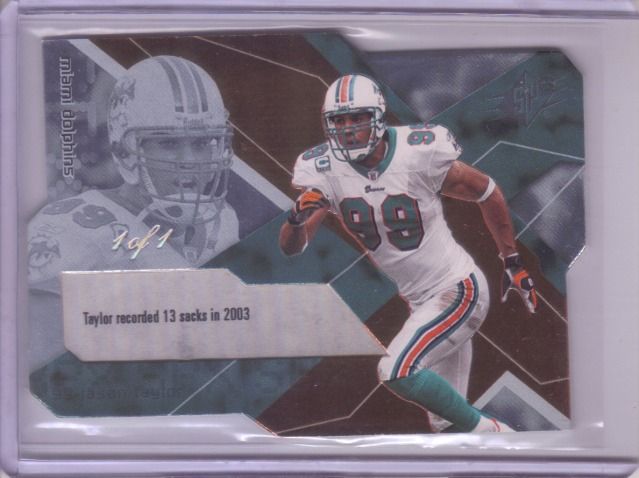 Something different but I had to have it!
Ditto!
JT parallel /50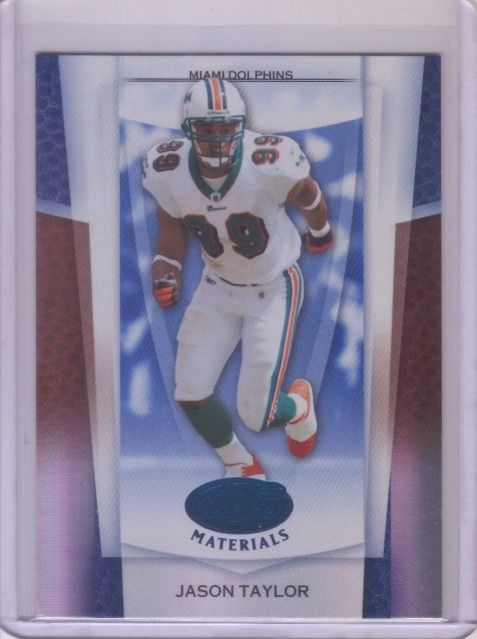 Another JT parallel unnumbered. Found this card in a lot that was being sold. Glad I took the time to read the listing lol.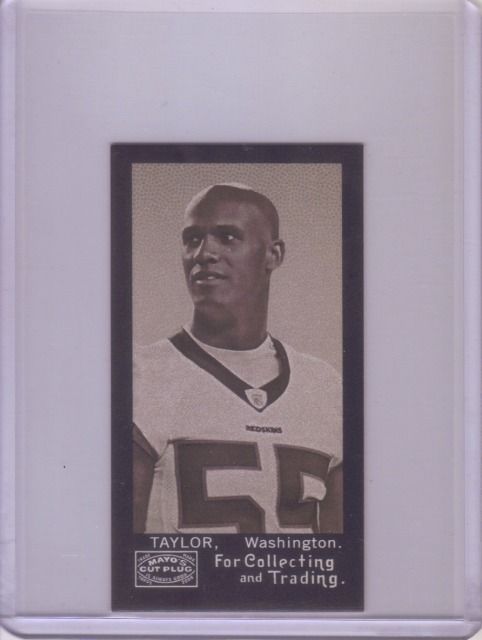 A rare JT/Ronnie Brown dual jsy card. Only 5 made! It also completed my 08 SPx Rainbow!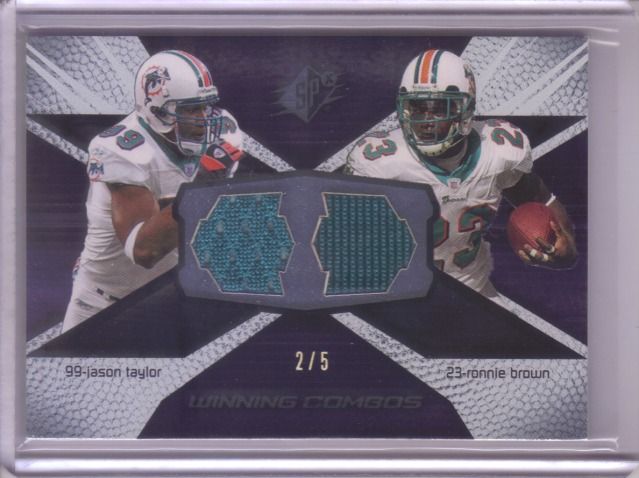 ---
JT parallel Serial #'d 38/52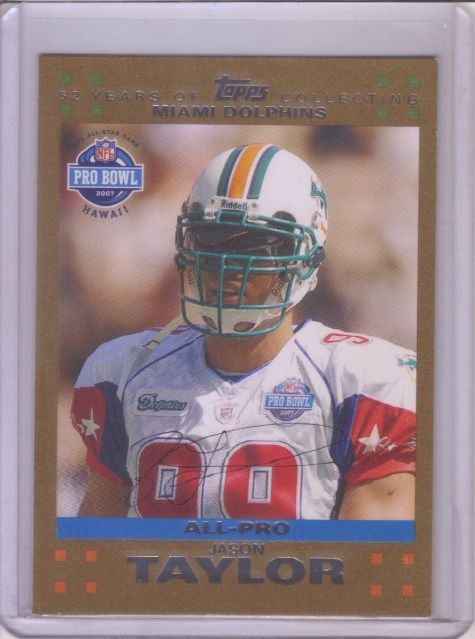 Same seller had a bunch of stuff FS so I bought some different things. Snagged all this for about $10 dlvd!
Some nice Phins adds and some different guys you are not used to seeing me post!
Each card is #'d 100 or less
Only 1 new ZT but at least its a 1/1 lol.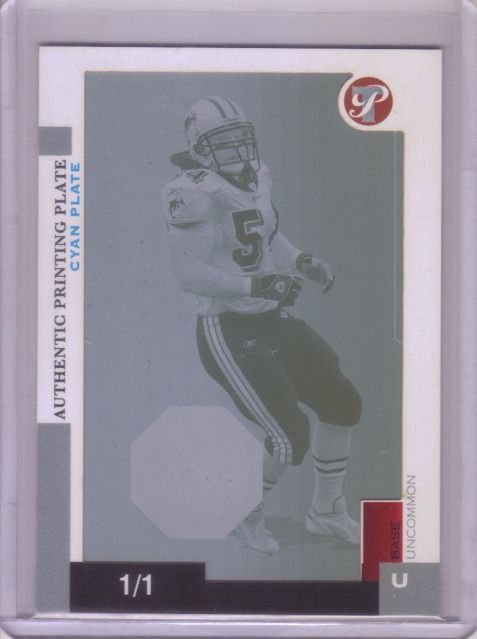 I have one more JT parallel on the way so no pic just yet. Thanks for looking!!!
---
Better pic of the inserts:
---
Unique Cards:
Dolphins - 5000+
Marino - 2075
Zach Thomas - 782
Jason Taylor - 667
Lamar Miller - 336
10-25-2012, 06:22 AM
nineof
Sr. Member


Posts: 7,880
Joined: Sep 2008
RE: Sept and Oct Mail
I'd say that was an awesome 2 months. 1/1's, autos of HOFers, and other sweet stuff for the PC. Can't ask for much more. Great haul there.
---
Currently collect: NON-SERIAL NUMBERED autos, Topps, and Topps Chrome cards of players in Bengals uniforms.
10-25-2012, 07:48 AM
RE: Sept and Oct Mail
Great additions to the PC's. I need to start working on my Ward PC again after seeing this...lol
---
Looking for Hines Ward rookies (that I do not have), low numbered parallels and autos. Also, Bowman Chrome Baseball autos.
I normally send trades on Tuesday's and/or Friday's due to work.

http://s244.photobucket.com/user/nynkefa...t=6&page=1
10-25-2012, 09:24 AM
alanch
Sr. Member


Posts: 1,746
Joined: Oct 2004
RE: Sept and Oct Mail
Great adds! Congrats!
---


-Banner Courtesy of rogue655-

Top 3 Jim Leonhard Needs:
2005 Longevity Holofoil /25
2005 Longevity True Green /100
2009 SPx Super Scripts Autographs Eight /8

ALSO COLLECTING JOEL EFFERTZ - BASEBALL
10-25-2012, 01:11 PM
RE: Sept and Oct Mail
Very nice couple of months man
---


THE KEARY COLBERT HOARD NOW HAS OVER 500 DIFFERENT CARDS!
& MORE THAN 1500+ WITH 500+ AUTOS
10-25-2012, 06:47 PM
RE: Sept and Oct Mail
I need that namath for my set
---
Collecting: Crede, Luck, Tannehill, Osweiler, Cobb


Revolving signature
10-25-2012, 07:04 PM
RE: Sept and Oct Mail
wow awesome Cards there man ... Do you need an JT stuff from the skins years ?
---

10-25-2012, 08:50 PM
mtadams2
Member


Posts: 664
Joined: Apr 2012
RE: Sept and Oct Mail
Damn those are sweet. Congrats man
---
http://s1172.photobucket.com/albums/r577/mtadams2/
10-25-2012, 10:33 PM
nthnoak
Sr. Member


Posts: 2,539
Joined: Jan 2010
RE: Sept and Oct Mail
yeah man, id definitely agree with you on the quality! you some nice stuff there. really like that jt patch 1/1 and the namath. a nice on card auto is sweet!
---


Looking for 49er Autos and Kobe Bryant.

http://s829.photobucket.com/albums/zz216...r%20Trade/
User(s) browsing this thread: