02-03-2014, 01:45 AM (This post was last modified: 02-03-2014, 02:02 AM by TBarn291.)
RE: New year, new pickups!! (Updated 01/28)
(01-28-2014, 04:14 PM)

buckunteer Wrote: That's a good-looking CP3 auto, and of course the Immaculate patches are sweet too!

I'm good with our proposed trade modifications as well
Thanks Buck! I am very happy to get the CP3
---
(01-28-2014, 06:32 PM)

jdetter23 Wrote: Love the CP3!! Did U win the century stars that ended the other night? I was gonna bid but I figured you was watching it if u still needed it. I don't remember the player but I believe it was a Knick.
Thanks J! I think you are talking about the Amare Stoudamire. I do still need it, and I was watching it, but didn't pull the trigger. I keep my wantlist updated now here
http://www.beckett.com/forums/thread-1527529.html
---
Had a few things come in during the last couple days of January so I figured I'd post them in here even though it's February now.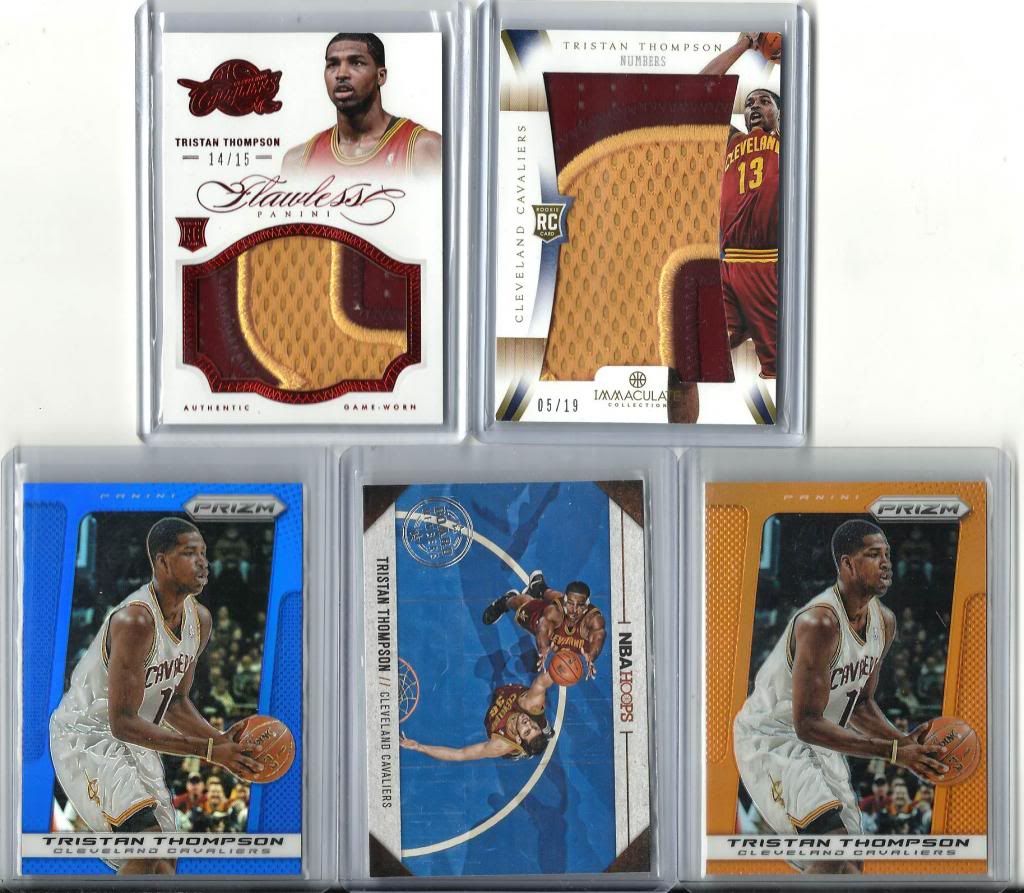 And another one of these which is for trade!