Share Thread:
12-16-2012, 09:19 AM
(This post was last modified: 12-16-2012 09:22 AM by kfeldman.)
kfeldman
Member


Posts: 1,872
Joined: Jan 2007
Kfeldman GU trade thread
Here are some gu'd for trade. MANY more are in my org. I like to keep my trades at least $20 in BV so keep that in mind before sending an offer. The Daniel Thomas patch looks folded, but the card came that way. I gently tried to straighten it out but its securely in there. Thanks guys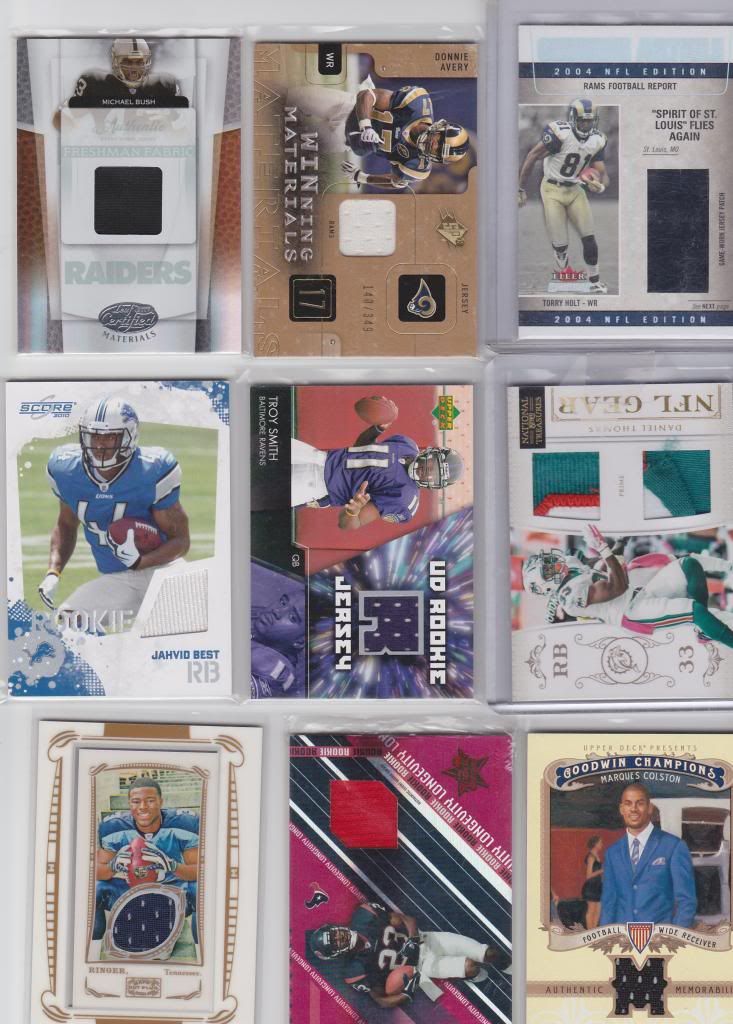 The Warrick Dunn cards are the same I just wanted to show the back of the card since its a nice patch.
---
Looking for Chase Utley, Maikel Franco, Carson Wentz, Ben Simmons, other nice Philly cards Star autos & HOF GU and Autos




Top Wants
1. Babe Ruth jersey relic
2. 2015 topps chrome maikel Franco red/green/super auto
3. Mike Trout Auto
User(s) browsing this thread: 1 Guest(s)