Share Thread:
My Christmas Contest:: NOTE***EXTENDED TO AFTER CHRISTMAS
12-09-2012, 11:15 AM
(This post was last modified: 12-23-2012 09:21 PM by Duchovny2.)
Duchovny2
Member


Posts: 1,153
Joined: Mar 2011
My Christmas Contest:: NOTE***EXTENDED TO AFTER CHRISTMAS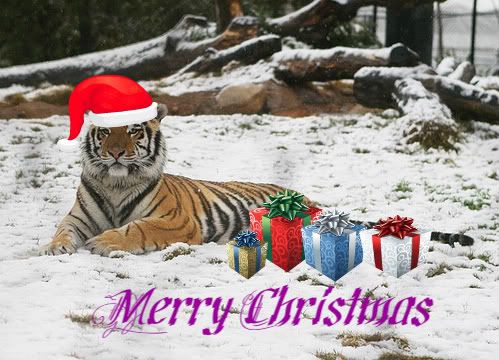 I usually put together packages at this time of year for several members of the Beckett Community. Due to an overwhelming work schedule and a crazy year, I had to retool my gifting this year. I've decided to make a package of a lil' of dis and a lil' of dat and give it away to one lucky person. I thought about the different ways I could do this, but I have chosen to make this very simple.
ANNOUNCING............DUCH'S CHRISTMAS CONTEST REDUX
I didn't realize that not many people would have a picture with Santa (sorry bout that), so to make it fair for everyone so everyone can enter, I decided to change the requirements. Here's the new entry:
Say your favorite NFL team has to change their name due to some unknown reason. Same city, different name. Try and come up with a new name for your favorite NFL team. Please keep it clean LOL.
RULES FOR THE CONTEST:
The contest is going to run until December 17th, after which I will post all of the submissions into a folder. On December 18, there will be a 24 hour voting period. Choose your favorite name from the bunch, and the one with the most votes will win. Very simple
Good Luck, and hoping this turns out to be fun!
---
User(s) browsing this thread: