Share Thread:
12-13 Threads and 12-13 Prizm
12-06-2012, 01:05 PM
12-13 Threads and 12-13 Prizm
Did one box a piece. Ill start off with threads. I like the design of the product overall, the cards have a nice feel to them, nice gloss, and the pictures used are better with a higher resolution it seems. I also love that all 3 of the autos were on card. My only dissapointment was that I didnt pull a lebron or kobe base, but overall it was a solid box. My hits were a silver chalmers 93/99, Marshon Brooks rc auto, Tristan Thompson die cut rc auto, Cedric Ceballos auto, and a pretty sweet Ginoboli patch 23/25 (3 colors, 6 breaks). Now for prizm, I love, love, love that the chrome finish is back in the nba card lineup. The prizm cards look 10x better in person then they do in scans. I managed to get a lebron base out of prizm, but still no kobe. I wasnt lucky enough to hit a gold prizm and I was shortened an auto (4th time with panini), but the Griffin auto was a nice pull. The prizms I pulled were Avery Bradley, Al-Farouq Aminu, and Shane Battier. The other inserts were Tyson Chandler USA, Danny Granger downtown bound, and Ray Allen finalists. The 2 best rcs were Damian Lillard and Kyrie Irving, no A. Davis. All are for trade or for sell.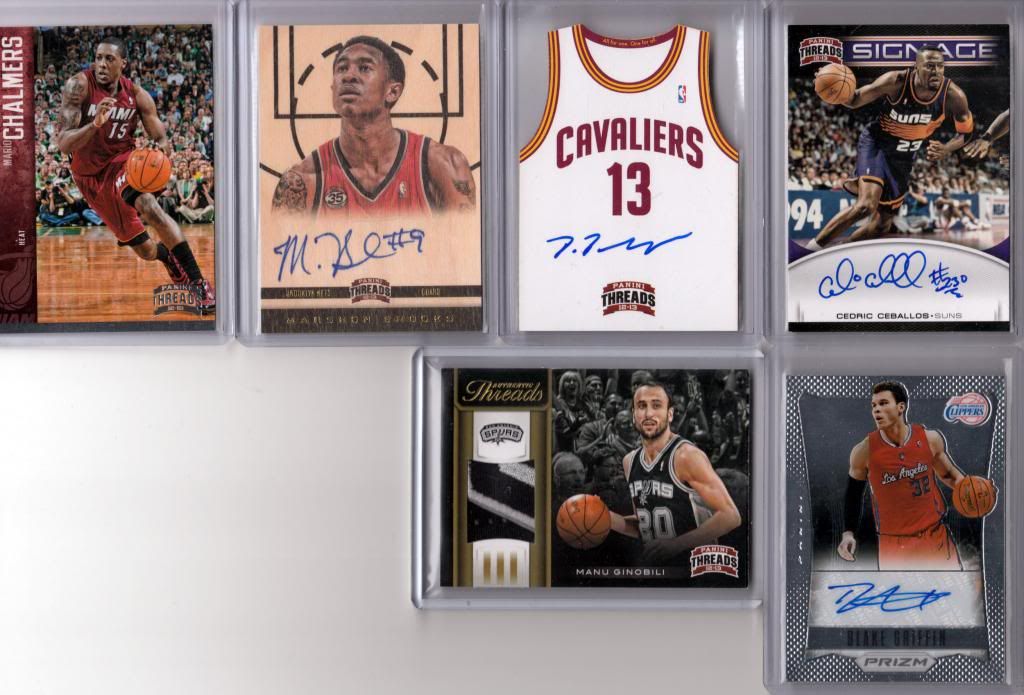 ---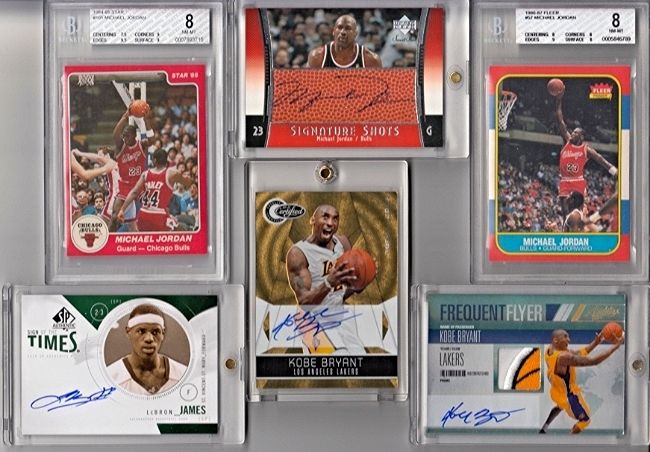 User(s) browsing this thread: 1 Guest(s)