Share Thread:
12-19-2012, 06:07 AM
(This post was last modified: 12-19-2012 06:12 AM by JMF_PR83.)
JMF_PR83
Jr. Member


Posts: 152
Joined: Jul 2012
RE: Jordan vs Jordan
(12-18-2012 01:14 PM)

rare23air83 Wrote: I've been burned 3 times sending cards in. One got lost and 2 came back a bit damaged and not in the same condition I sent it in. I am very hesitant to send anything high end to BGS anymore, so I am waiting for BGS to come to the Tri-Star show in April to get it RCR'd in person. That's if I don't sell it by then. Either way, I am quite disgusted how Grading in general has become.

---


I did leave feedback. Found out he has two ID's. One for buying, one for selling. He hasn't left me one probably for that reason. =T

NEW INFO I found out. That card was originally a BGS 8.5!!!! Within 3 years, it was bumped up to BGS 9 and now a BGS 9.5 Gem. This grading business is getting ridiculous.
Ok, I see. That is the norm for lots of sellers on eBay.
---
(12-18-2012 05:49 PM)

rare23air83 Wrote: Ok so I've made the jump and took the deal for my PMG Red Jordan. The eBay listing received almost 20k views and 64 offers on the card. It's hands down the card that received the most interest of all the high end Jordan cards I've owned. So many different collectors around the world have shown interest. It was almost overwhelming.

Anyways, I will dearly miss the card but I just could not pass up the insanely high offer I received. Definitely the biggest sale I've yet to have, surpassing the Gold Embossed Refractor BGS 9.5+ sale price. All for an ungraded PMG Red Jordan.

I guess I'll just have to wait and hold off on a better Jordan card to come along later and try to obtain it. It will be hard to find something better tho.
1.5k of those views where mine, LOL! congrats on the sale.
---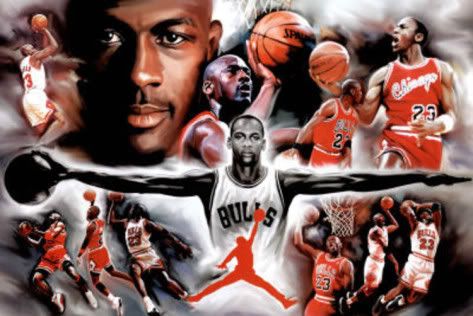 Michael Jordan PC: http://s1248.photobucket.com/albums/hh49...ollection/
User(s) browsing this thread: 1 Guest(s)