Share Thread:
Problem with Heriatge High #'s
11-14-2012, 07:31 PM
corbin21
Member


Posts: 646
Joined: Jan 2007
Problem with Heriatge High #'s
I received my Topps Heritage High number boxed set yesterday and had time today to put them into plastic sheets. As I was sorting them I came across this problem with quality control. I had TWO (2) Fernando Rodney cards. Does that mean someone is going to open their boxed set and be a Rodney short of a complete set. Let me know if you are cuz I have an extra one.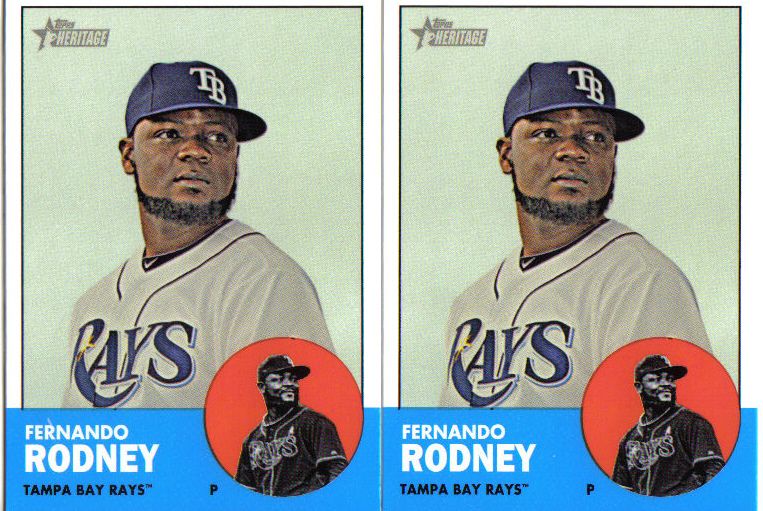 Also here is a scan of my auto, only good thing about it, its in RED ink.
User(s) browsing this thread: 1 Guest(s)