Share Thread:
The lucky streak continues!!
11-09-2012, 11:09 PM
TBarn291
Member


Posts: 2,448
Joined: Feb 2012
The lucky streak continues!!
So for those of you that read my last box break post, I just pulled a couple JSY cards and a Kyrie Irving Redemption auto out of a handful of packs Threads and Prestige. I pulled a JSY and and the auto redemption out of threads and JSY card out of the prestige. So today I'm back at the LCS to grab some supplies and decided to try my hand again. The owner had opened the box of Prestige for me last time and I was the only one that had bought any so I knew there were still some autos left to be had. I bought 3 packs of Prestige and 1 pack of threads. I pulled the Kendall Marshall Auto out of the first pack of Prestige I opened (nothing else worth mentioning). After that pull I decided to grab a few more, 3 packs of threads and 2 prestige. This time I pulled the Melo auto. SOOOOO not MAJOR hits but out of the 5 Prestige packs I bought today I managed to pull both autos. Everything is available for trade!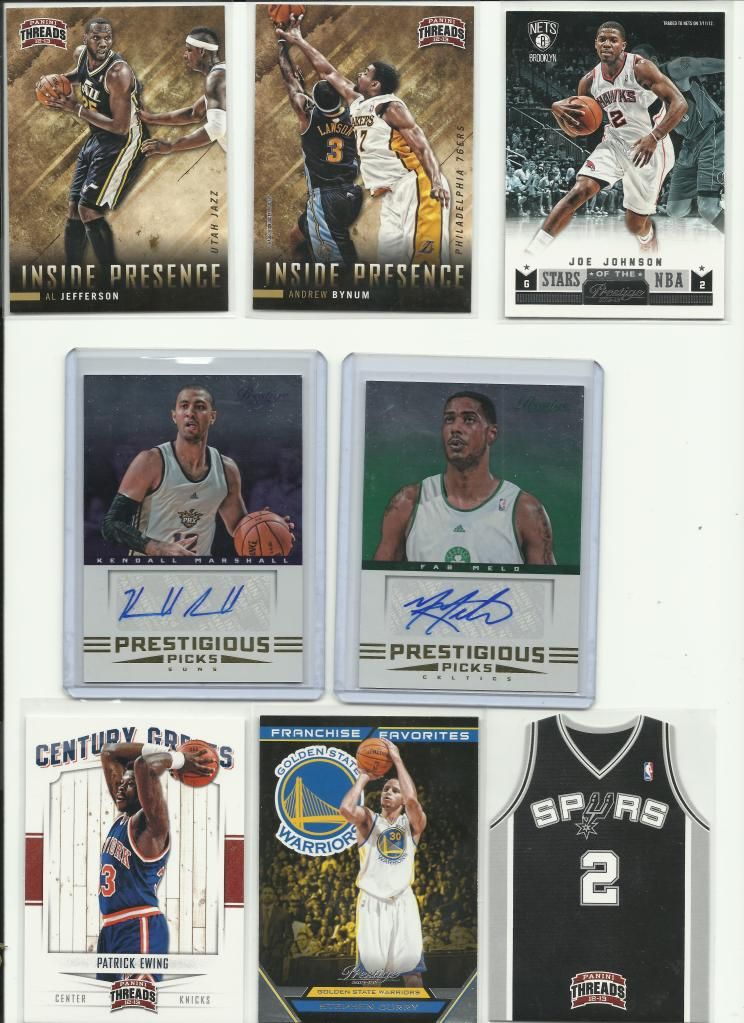 User(s) browsing this thread: 1 Guest(s)