Share Thread:
1948 Leaf Babe Ruth...Should I get it graded?
10-18-2012, 09:28 AM
MRHARPER
Jr. Member


Posts: 461
Joined: Jul 2011
1948 Leaf Babe Ruth...Should I get it graded?
Hey guys I see there's been a few posts recently about sending in vintage cards to get graded, and I've been debating this one for a while. I've got a 1948-'49 Leaf Babe Ruth #3 I've been wanting to send in to get graded, but havn't sent it in yet. I've been checking different grading services and I'm torn between which one to send it to. I've been told PSA or SGC are the way to go with vintage, but the cost for PSA was like $65 to get it graded I believe. I just don't want to send it in for $65 to get it graded and have it come back a 1 or 2 and possibly be worth less than what it is ungraded. The card does have minor wrinkle/crease around the middle of the card on the left side, and it is off-centered top to bottom. Other than that it looks to be in decent shape to me. My question is what grade do you think it would get if I sent it in to either grading service and is it worth it?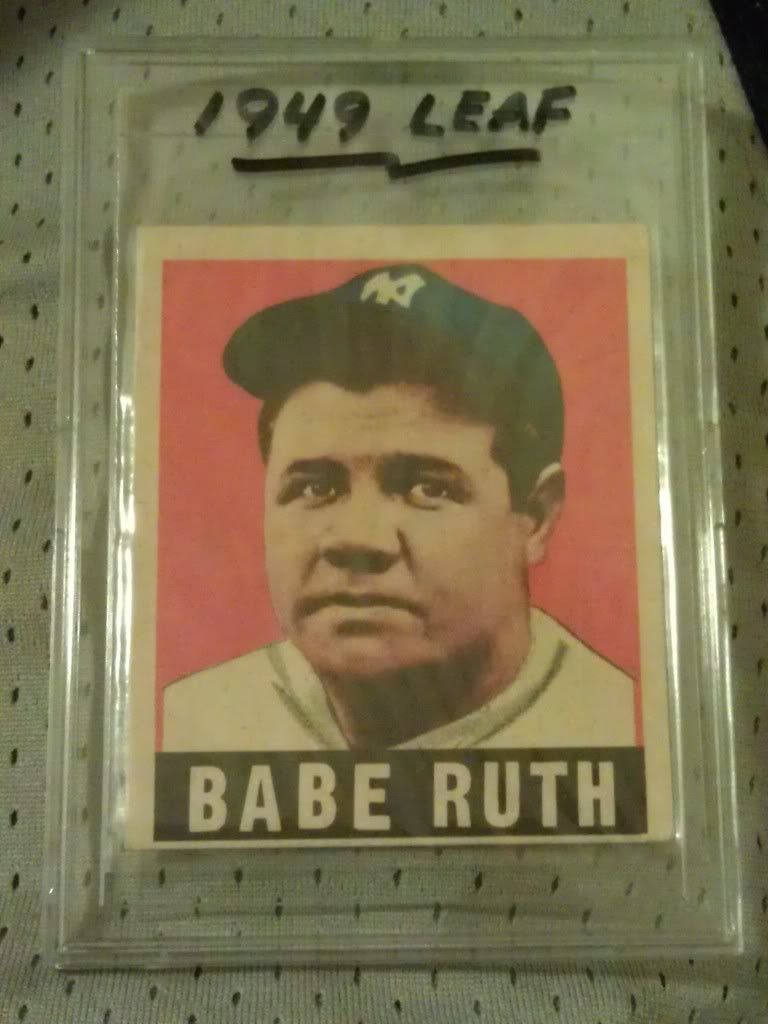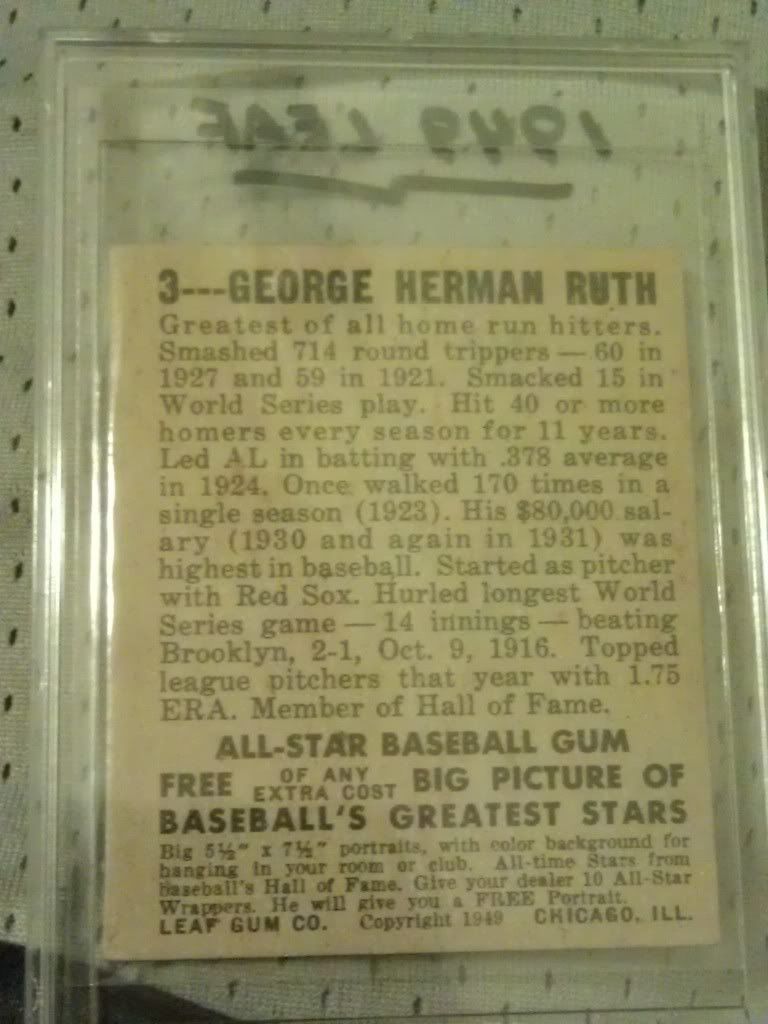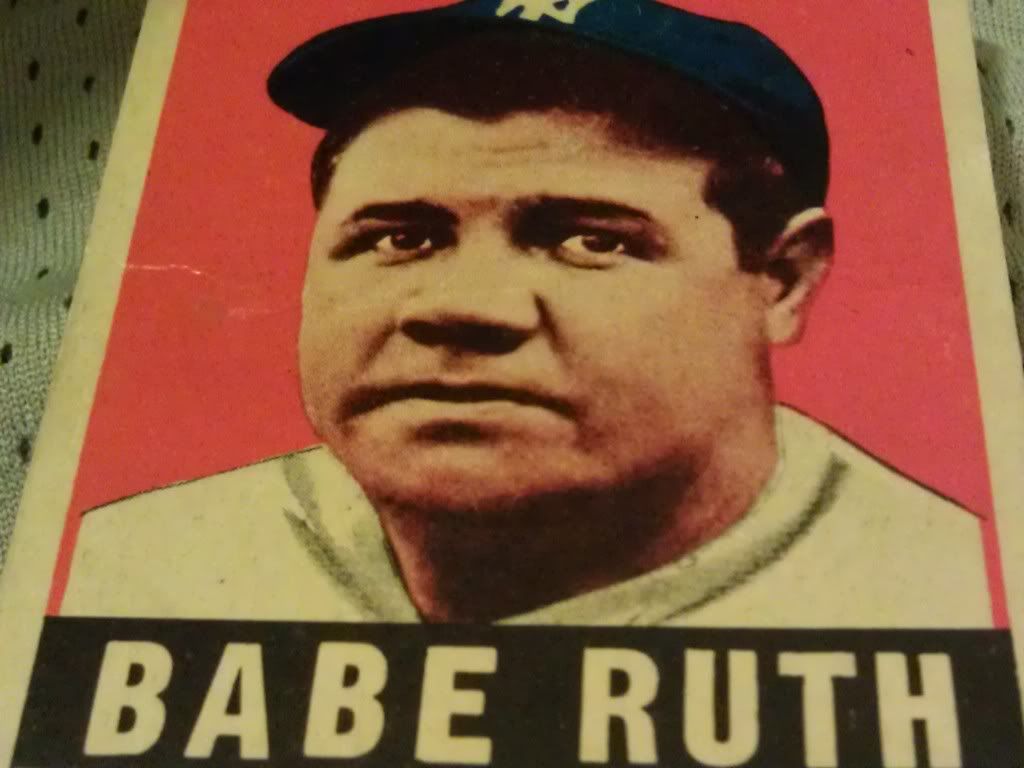 User(s) browsing this thread: 1 Guest(s)