Share Thread:
Panini Comes thru for a change
10-11-2012, 03:20 PM
TBarn291
Member


Posts: 2,448
Joined: Feb 2012
Panini Comes thru for a change
Panini had sent me a replacement for a redemption I had in even though it was only 3 months and I hadn't requested it, on top of that they sent a football card and to get my redemption request open I had to send the card back to them. Today, to repay me for my troubles, they sent me a pack of 2012-13 Prestige and Hoops. I don't know if they gave me hot packs or what but from the Prestige I got a Nash Jersey Card and the Hoops had a Doc Rivers Auto. Both are up for trade if anyones interested.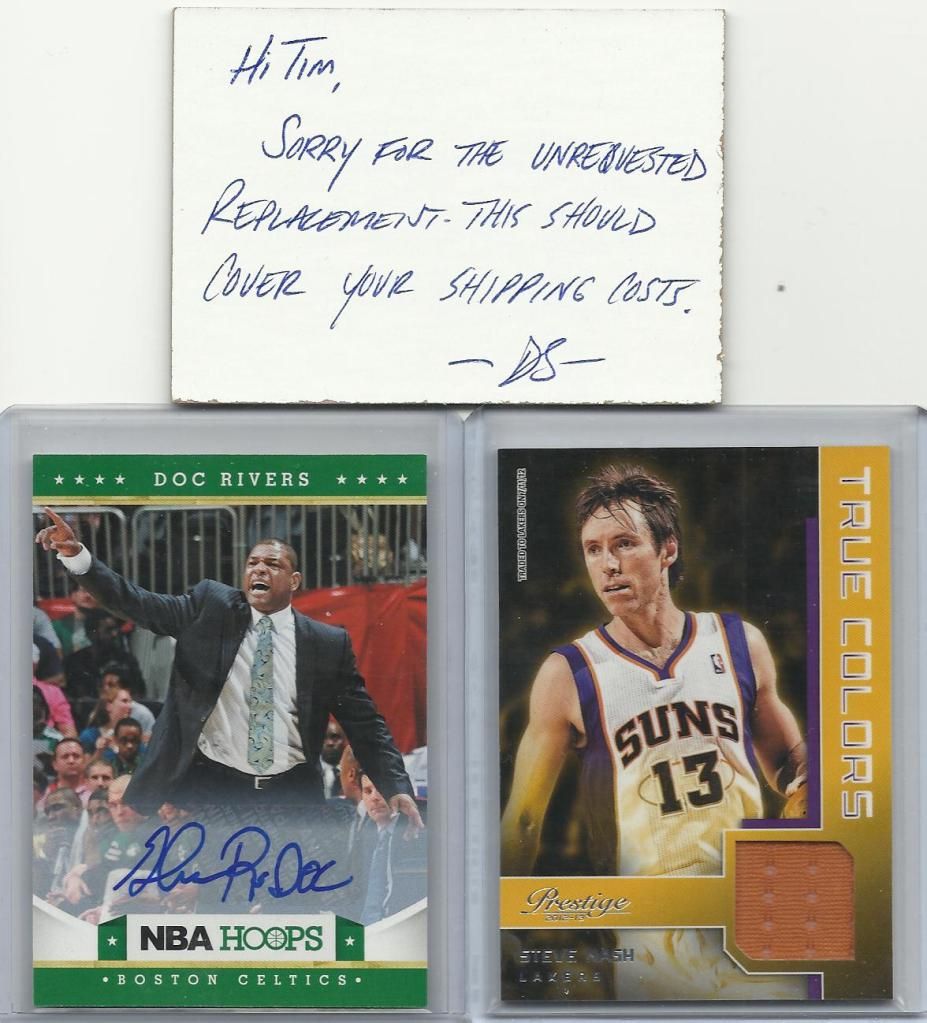 User(s) browsing this thread: 1 Guest(s)