Share Thread:
10-03-2012, 06:13 PM
(This post was last modified: 10-03-2012 07:49 PM by bolensr.)
bolensr
Jr. Member


Posts: 267
Joined: Jun 2011
2012 prestige sp?
i got a couple decent rc's today (luck,blackmon,russell wilson) and was wondering how to tell if they are the sp versions. i dont think they are but like i said- just wondering
this isnt the sp is it?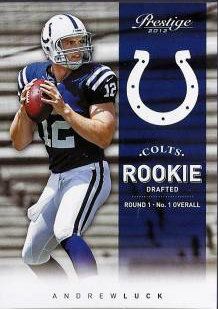 ---
a lot of my cards are listed mint. that doesn't mean they are graded, just lazy lol
http://s1279.photobucket.com/user/bolens...y/football

User(s) browsing this thread: 1 Guest(s)