Share Thread:
Showing off...the Steven Jackson PC...for now!
10-03-2012, 07:16 PM
(This post was last modified: 10-03-2012 07:24 PM by onyxdragon5977.)
RE: Showing off...the Steven Jackson PC...for now!
Sorry, had something to do...HERE ARE THE AUTOS!
04 Absolute Signature Materials
04 Flair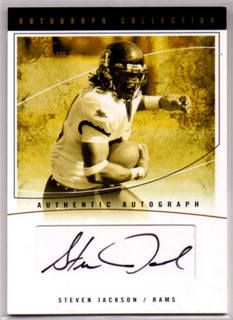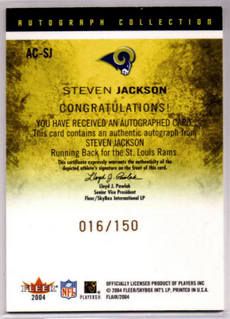 04 Fleer E-X Pewter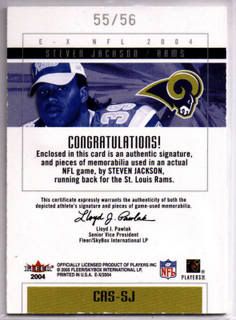 04 Playoff Honors Hidden Gems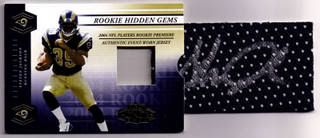 04 Reflections
04 Topps
04 Finite HG
---
04 Fleer Ultra
05 LCM Mirror Red Signatures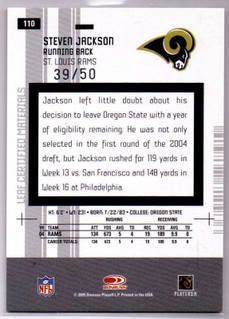 05 LCM Mirror White Auto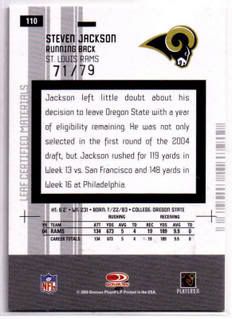 05 SPA SOTT
05 Ultimate
06 National Treasures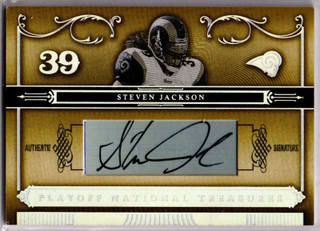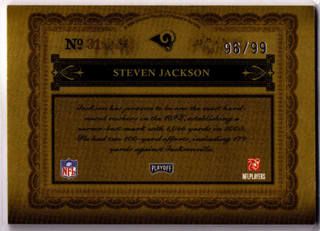 ---
06 Playoff Signature (Thanks to RW34!)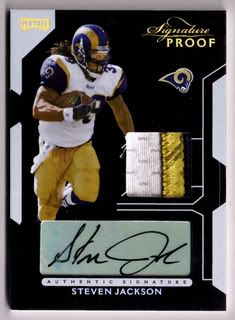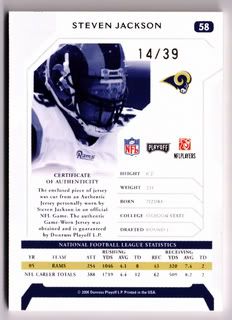 08 Topps Triple Threads (One of my FAVE patches!)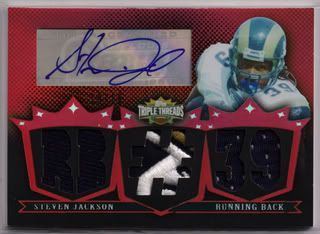 2010 Topps Unrivaled Patch Auto
2011 Panini Gold Rush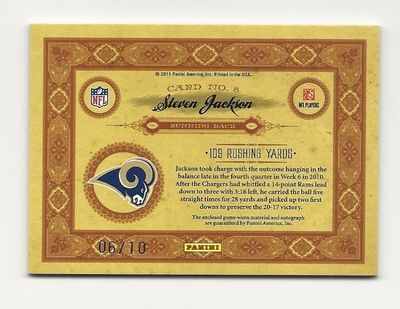 2011 Panini Autos SP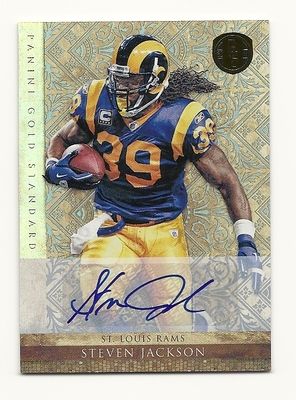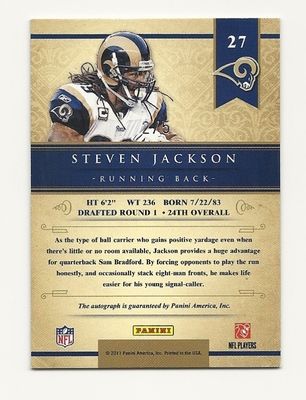 2011 Topps Performance
---
2011 Exquisite College Jersey #34/45
2011 Exquisite Pro Jersey #39/45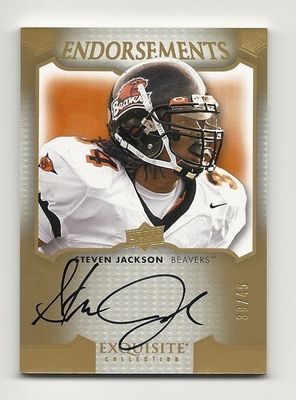 Autoed Mini
Autoed Jersey
Thanks to all that reply/replied. This is my LIFE!
And just think, this doesn't include my base jerseys or my TRUE RC's or my base cards.
---
Steven Jackson Collection
Total cards = 1,535
Autos = 336
Patches = 320
1/1's = 76
User(s) browsing this thread: 1 Guest(s)