Share Thread:
Derek Jeter with 3300 hits
10-01-2012, 03:54 AM
Derek Jeter with 3300 hits
I know people are talking about 4000 hits though I see that being a reach seeing him at 3300 hits and still has a few games left I can see him at 3650 and maybe more if he plays longer than his next 2 years. With that said and him having pretty much 2 year left on his contract baring an injury the worst I can see him going on the all time hit list is 5th and there is a great shot he could finish as high as 3rd in my eyes if they give him another contract. Other than that it's a reach for anything else as he would probably need at least 5 years to get to 4000 hits and I am not sure if he will be playing when he is 43.
---
Derek Jeter Collector from 1992-1996. 305 out of 306 99% complete.

1450/1919 1990's Jeter cards 76%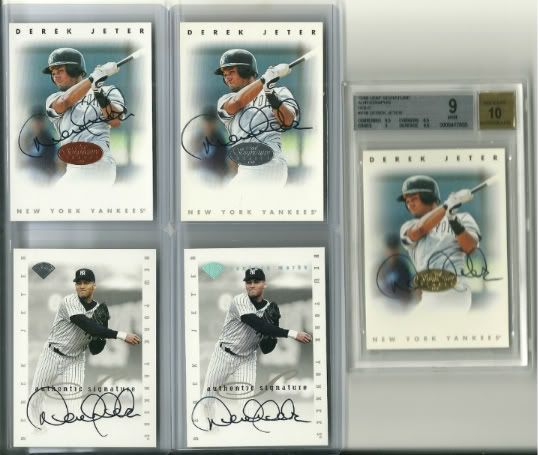 User(s) browsing this thread: 1 Guest(s)