Share Thread:
should i get these graded?
09-29-2012, 03:52 PM
(This post was last modified: 09-29-2012 04:11 PM by supremelou.)
RE: should i get these graded?
Yes, i got a box full of vintage cards cheap and these two and a few others were in the best condition.
(09-28-2012 06:52 PM)

coimbre 21 Wrote: By stumble did you mean you got them cheap as well?

If you got a really good deal on them, they would be fine to grade, if you got a decent grading deal from PSA, SGC, or BVG. In the long run, Clemente's value is a very good bet to keep climbing, even if these graded 5 or 5.5. You might get a 6 on #2 but I think the edges would keep it at 5.5.

Otherwise the value would remain nearly if not the same as raw cards in the condition they are in.

I've been looking for a high grade 67 Clemente for a decent price myself but it's been pretty difficult.
---
Here are the scans of the back of the cards.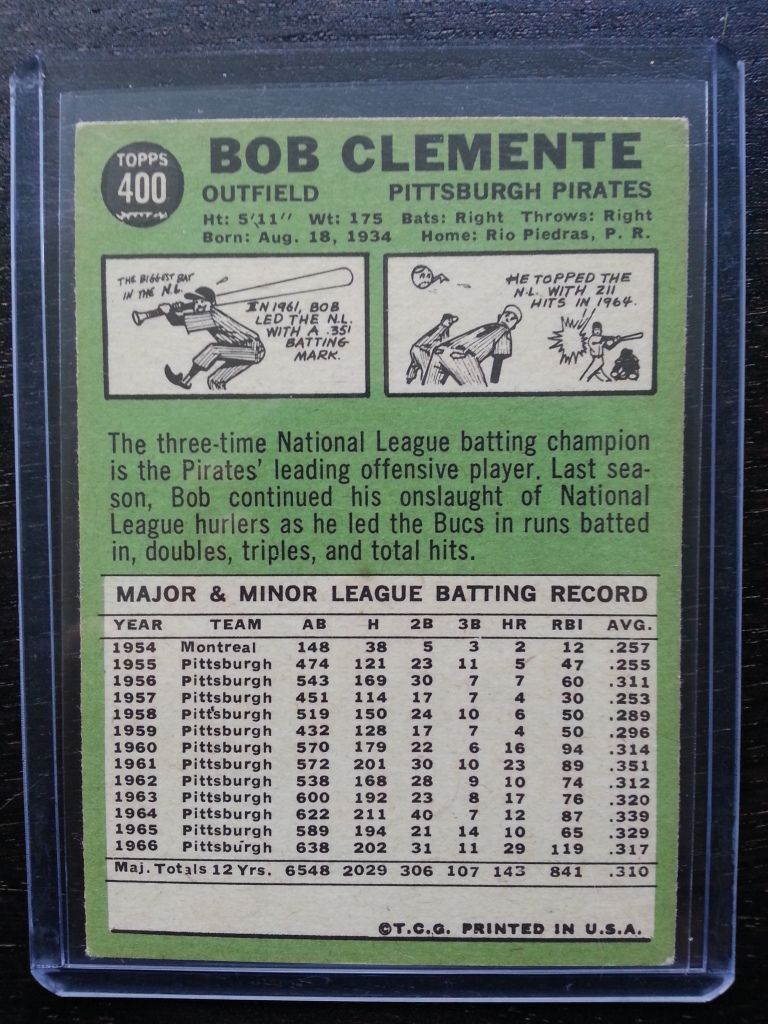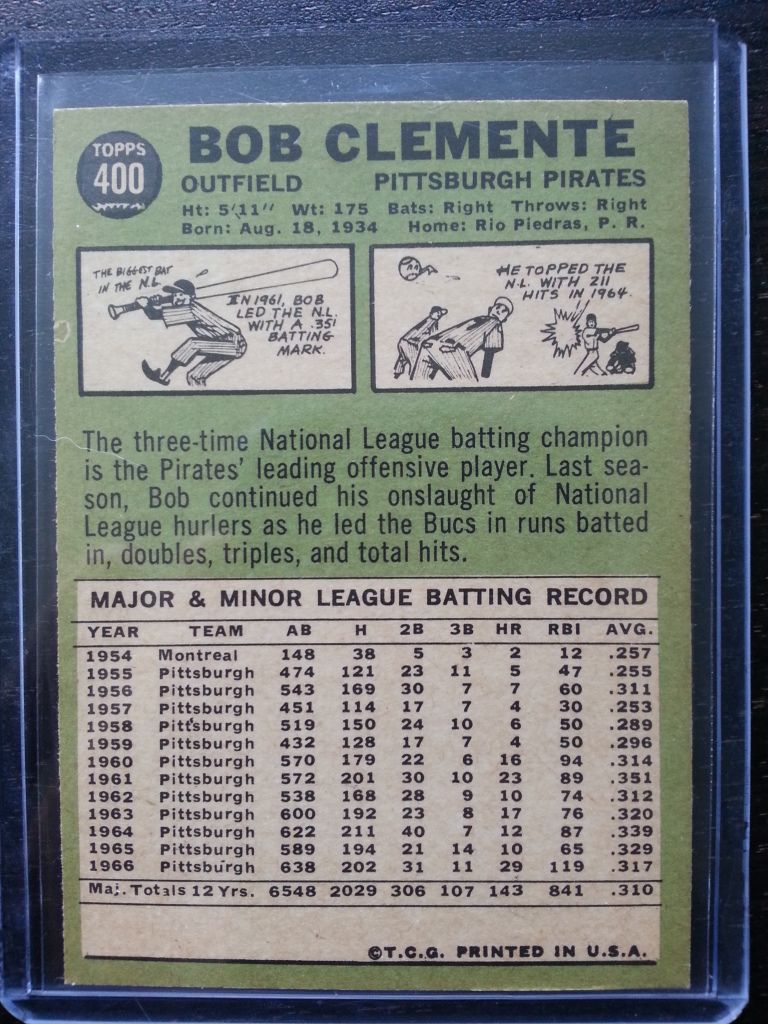 ---
Thanks for all the feedback. I will be grading both and will put the results up when i get them back.
---
DO NOT TRADE WITH BOSOXFAN1971, DORKYPUNKROCKERGUY.
User(s) browsing this thread: 1 Guest(s)