Share Thread:
97-98 Bowman's Best w/ scan: Kobes and refractors!
09-22-2012, 03:55 PM
buckunteer
Sr. Member


Posts: 3,287
Joined: Jun 2010
97-98 Bowman's Best w/ scan: Kobes and refractors!
I love this product, mainly b/c it used to be had on the cheap and you get lots of refractors. The latter still holds true, but it's tough to pick up for under $75 these days even though it used to run about $55 a year or so ago.
Anyways, pulled 6 refractors all told, base refractors were nothing to write home about (Loy Vaught and Charles O'Bannon- yikes), but the rest are in the scan.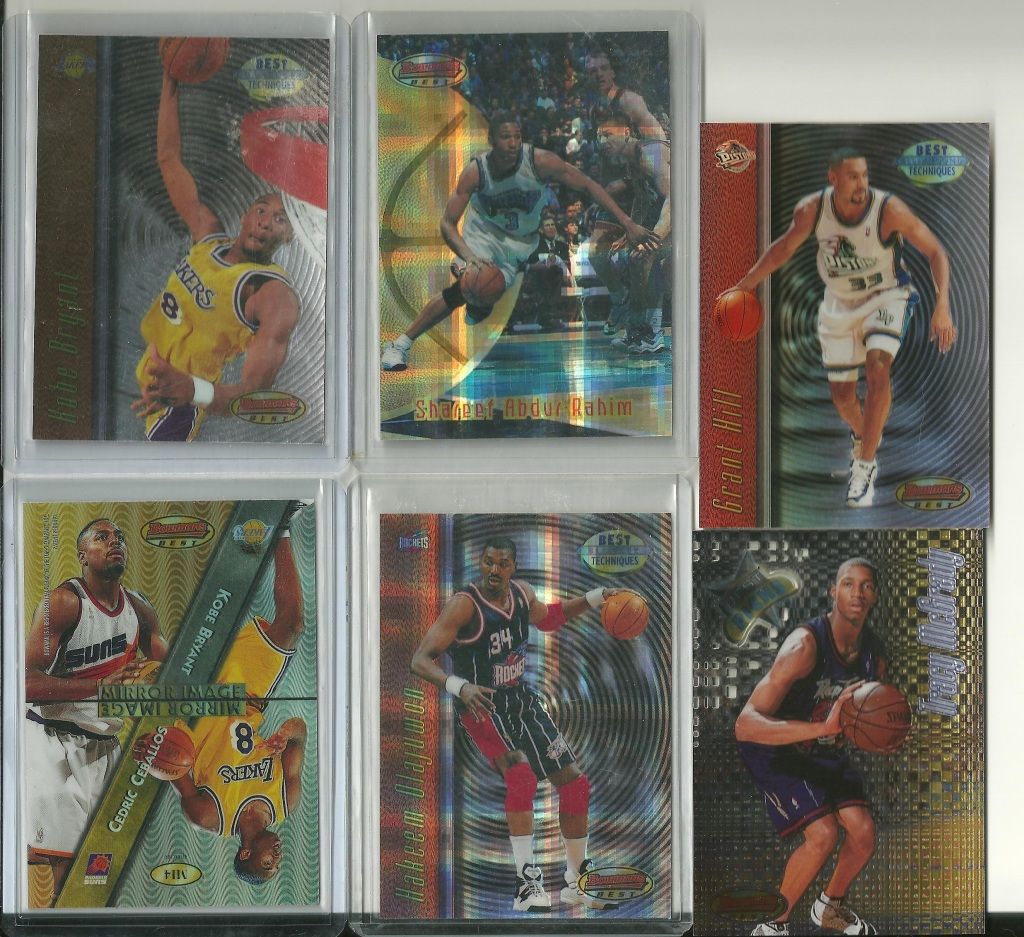 The Kobe Best Techniques is just a regular insert, as is the McGrady best picks, but the rest are all refractors! The Olajuwon atomic and Kobe Mirror Image refractor are both 1:96 pulls. The Kobe Mirror Image does have a refractor line on the opposite side (Pippen/Van Horn on that side), but apparently that doesn't factor in much when a card is graded, so hooray for that haha.
As usual, all are FS/FT. Thanks for looking!
---
I collect Michael Jordan, Mitch Richmond, and Ohio State players (football and basketball) in OSU gear. I strongly prefer 90's-era cards and use newer cards primarily for trade bait!



User(s) browsing this thread: 1 Guest(s)