Share Thread:
09-18-2012, 11:25 PM
(This post was last modified: 09-18-2012 11:38 PM by Murzcoach.)
Murzcoach
Jr. Member


Posts: 336
Joined: Jul 2012
Murz Mail
*I started this thread in the Box Breaks section and realized it should have been started over here. My apologies.
I've Been buying Dodgers PC cards for a bit now from the bay and COMC. After seeing a couple members Dodgers collections here I was shown some direction. Hats off to these forums for that! Haven't done one of these threads before but I figured I'd throw a few scans up. I'll add things as they come and I have time.
Thanks for looking!
9/25
1/3
22/50
3/18
17/27

116/199
15/50
1/25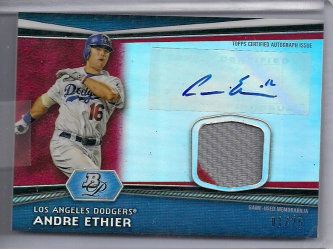 User(s) browsing this thread: