Share Thread:
nice PC mailday w/ scan: NEW scan 10/7!
09-06-2012, 03:09 PM
(This post was last modified: 09-06-2012 03:11 PM by buckunteer.)
buckunteer
Sr. Member


Posts: 3,287
Joined: Jun 2010
RE: nice PC mailday w/ scan
Just picked up a couple more worth scanning
The MJs were courtesy of another trader on here, the Richmond was a paltry $4+shipping on eBay. It is numbered to 49 and has a HUGE BV, but I figure it'll come down once the newness of the product wears away. Still a nice pickup!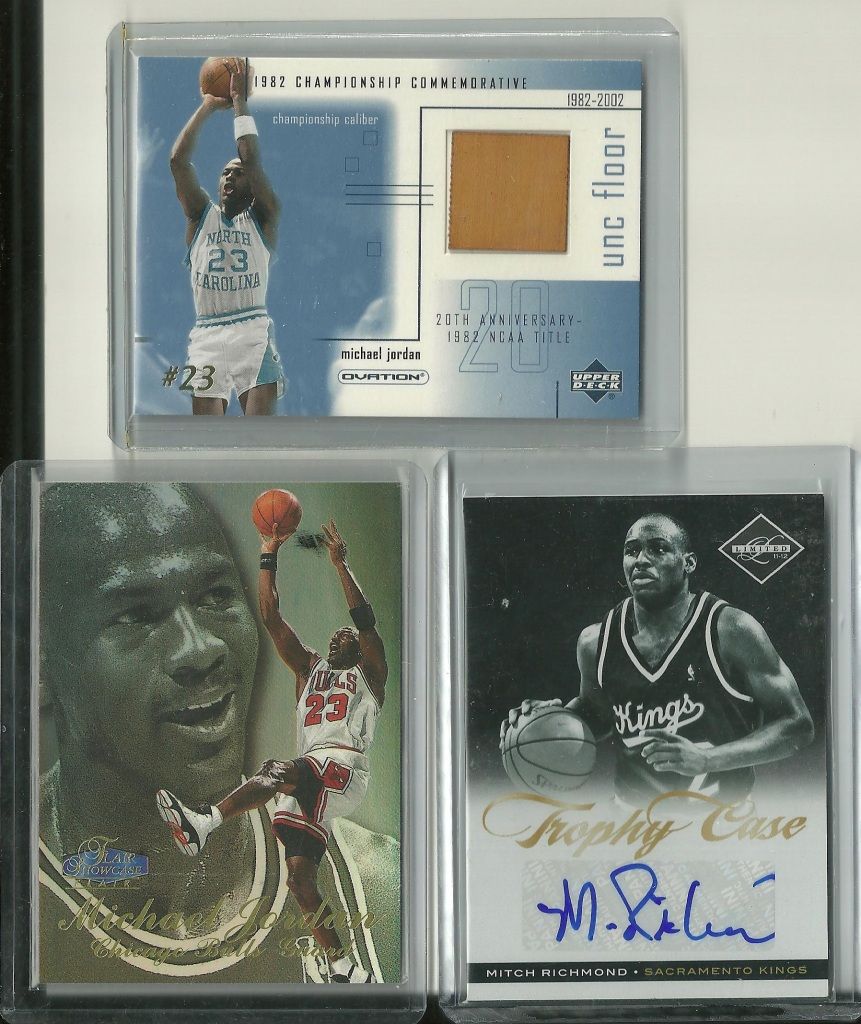 ---
I collect Michael Jordan, Mitch Richmond, and Ohio State players (football and basketball) in OSU gear. I strongly prefer 90's-era cards and use newer cards primarily for trade bait!



User(s) browsing this thread: 1 Guest(s)