Share Thread:
Panini Preferred Case too risky?
05-16-2012, 08:58 AM
RE: Panini Preferred Case too risky?
(05-15-2012 11:44 PM)

jpleazme805 Wrote: I would skip on the case of Preferred... too risky... the basic checklist (autos) are too big... hard to get "hits" that you can get some of your money back. Chances of pulling a Hakeem are very slow..

money would better spent, if you saved it for when they do pop up on the net.. either on ebay or any of the many forums. It is hard to check every single site.. I know, because for awhile I did that searching for the last three SPA 08-09 "CITYNAME" LETTER AUTOS of FARMAR.. two are numbered 1/1, & the last one I need is numbered /3. Can't find them anywhere. also looking for Bynum, Luke Walton, & Joe Crawford letter autos from the same set.

Good luck on your chase.... I have an SPA 11-12 "letter/auto" serial /5, of Hakeem if you're chasing that set..

now, for those that mentioned other products. I can't wait to see more of Fleer Retro...
I do love the Elite Black Box cards.. simple designs.. hate the stickers & redemtpions.. especially since Baylor has preferred & hoops sticker autos in pack, but the Elite Black Box "status" version auto /24 has yet to be made & shipped. I been waiting for my redemption to be fulfilled since the 2nd or 3rd week Elite Black was released.. I hate waiting! I hate redemptions!
I hope you do end up finding those last letters you need for your set! Yeah, I hate redemption cards too, I have a few Olajuwon's from Panini Preferred that I'm waiting on, and of the 6 I'm waiting on, 5 will be redemptions and all are numbered to 10 or less. Hey, if we ever complete these projects, they will be flippin awesome!
---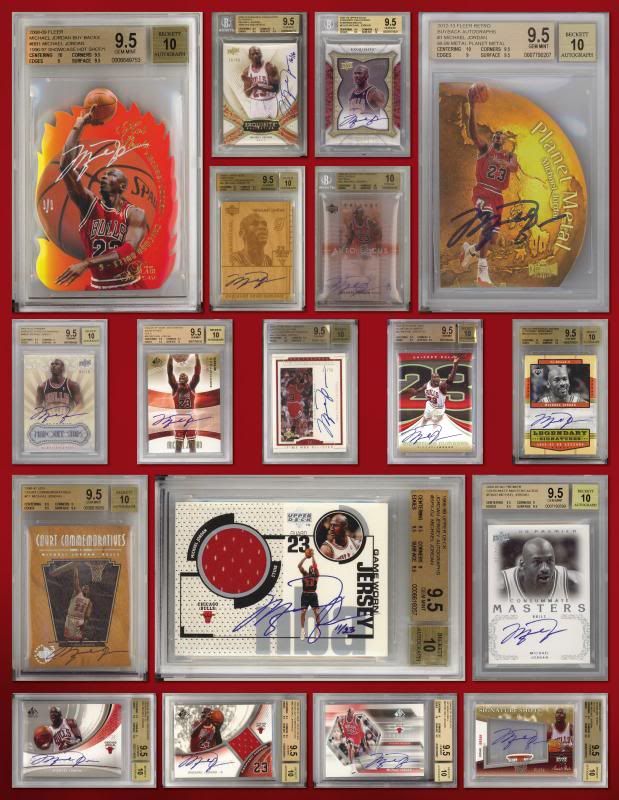 User(s) browsing this thread: