Share Thread:
2012 Topps Gypsy Queen Blaster Break
04-16-2012, 04:20 PM
thj0011
Jr. Member


Posts: 422
Joined: Feb 2011
2012 Topps Gypsy Queen Blaster Break
I know it's been forever since I've posted on here but I took a little break from collecting for a few months and didn't purchase much other than a few team sets. I was at Target and saw they had just put out 2012 Gypsy Queen so I decided to buy a blaster and see if this year was as good as last years. The design is nice and the inserts are cool so I will def. be picking up an Astros team set on eBay once they're up.
Base cards:
Inserts: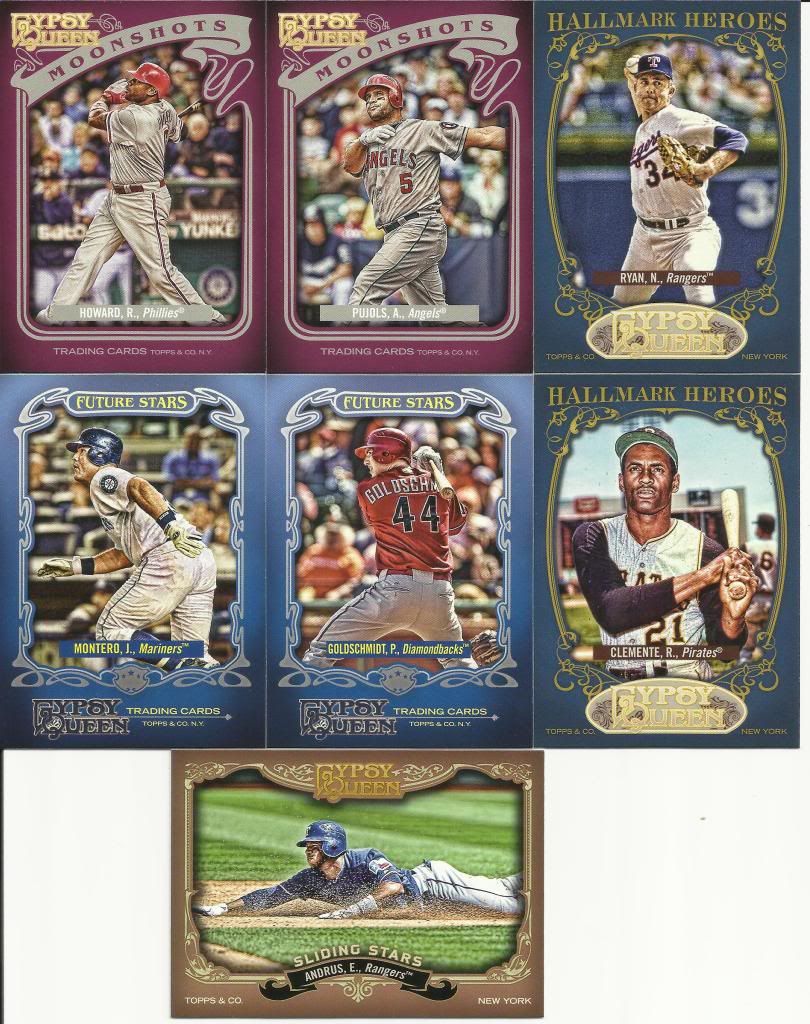 Mini's (Regular back, Straight Cut back and Gypsy Queen Back):
Thanks for taking a look and hopefully I'll be getting back into the hobby soon. I've missed posting/reading on here daily.
---


Thanks to talkntribe for my banner!

http://s1141.photobucket.com/home/Trey_Jones001/index
Messages In This Thread
2012 Topps Gypsy Queen Blaster Break
- thj0011 - 04-16-2012 04:20 PM
User(s) browsing this thread: 1 Guest(s)