Share Thread:
03-23-2012, 11:53 PM
kevinr
Member


Posts: 1,047
Joined: Aug 2011
98-99 Topps Chrome
Just got home today from work. Here are the scans of the Topps Chrome that I opened on the way to work. Just the hits so if you need anything to finish a set let me know and I will check and see if I have it. Nothing in my org. if you see something you want let me know and I will add it. Refractors are Zydrunas Ilgauskas, Dana Barros,Rod Strickland Navigators, Jason Williams Instant Impact, Kevin Garnett Coast to Coast. All for trade except the Jordan and Garnett. Thanks for looking.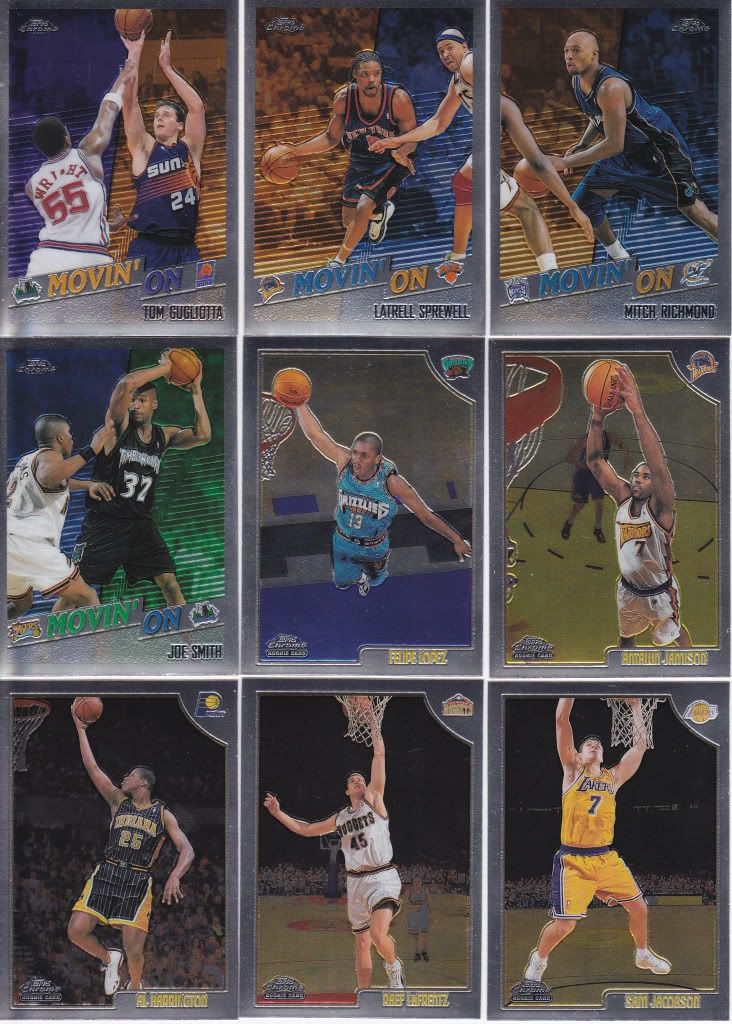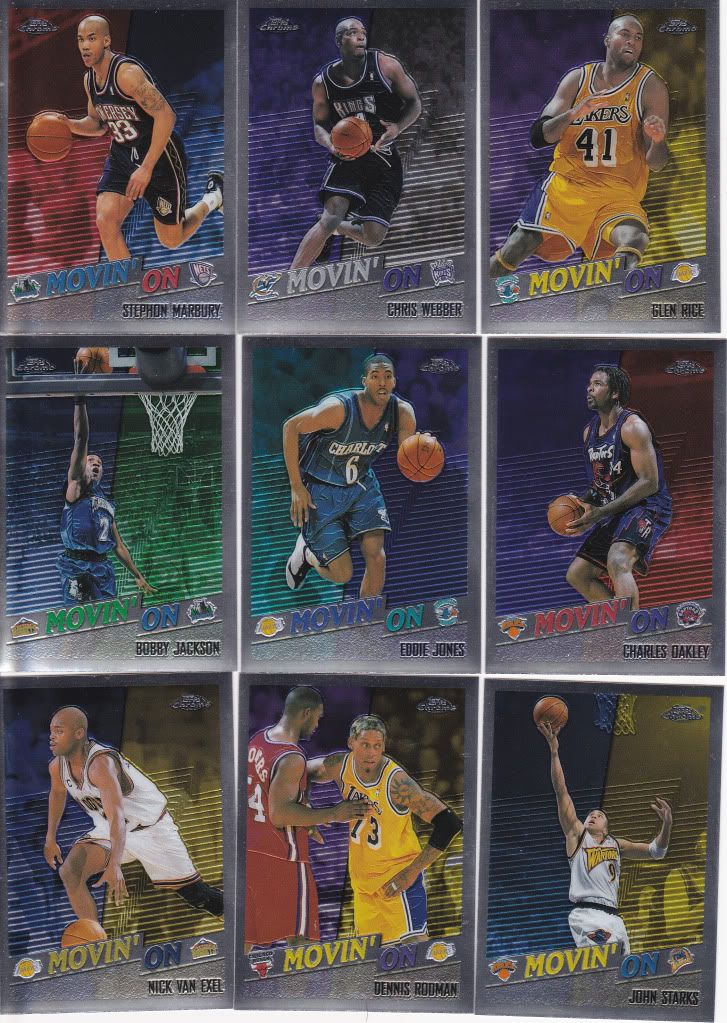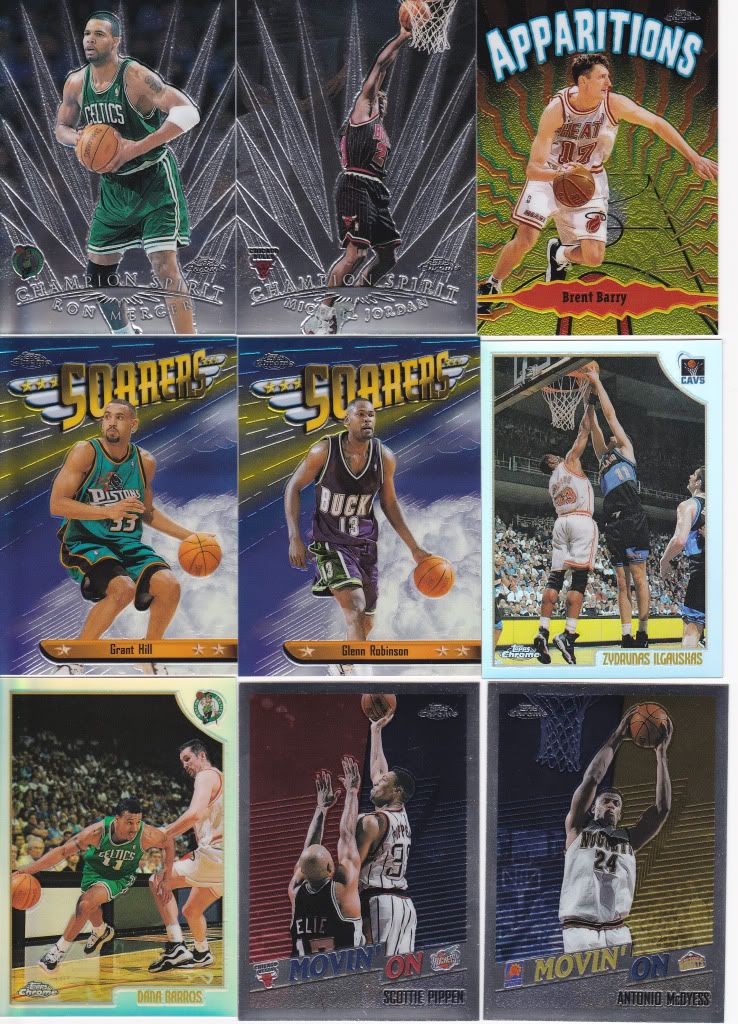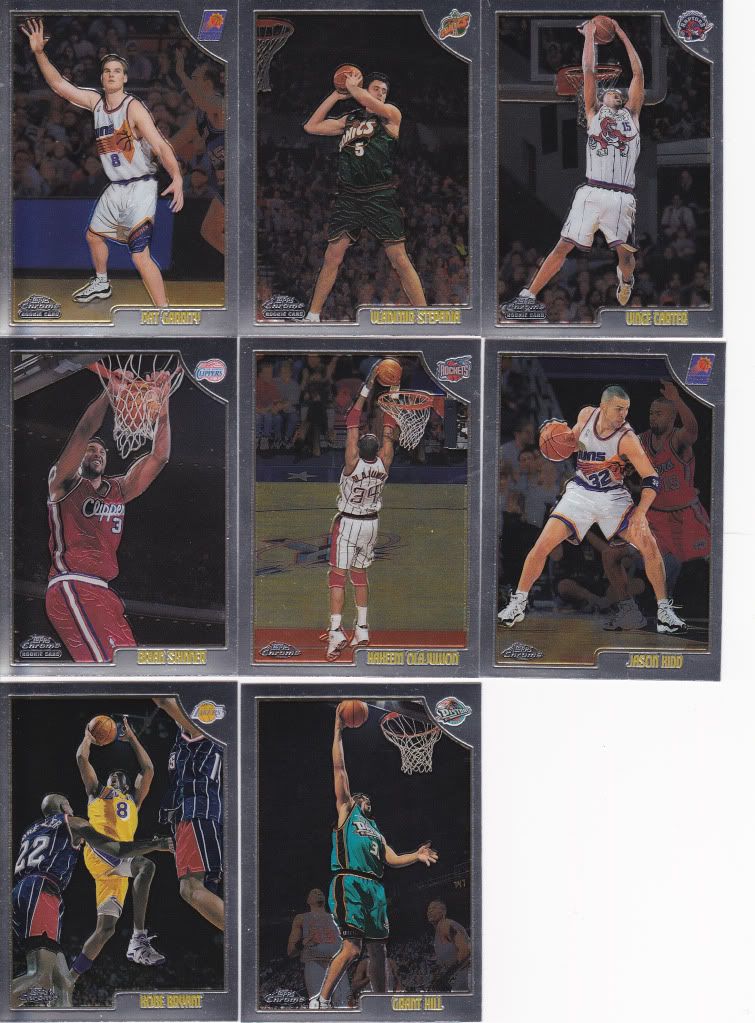 ---
I collect Michael Jordan, Larry Bird and Kevin Garnett also certain High End Celtics HOF's.



User(s) browsing this thread: 1 Guest(s)