01-07-2012, 04:36 PM (This post was last modified: 01-07-2012, 08:05 PM by mooncricket916.)
New Elway Pickups!!!
Just got these in throughout the week. Anyone else got any new elways to showoff? Post them here would love to see them!!!!! Also if any other Elway super collectors wanna swap some base/insert dupes lmk I've got a ton!
2011 Gold Standard Black Gold 3/10
2009 National Treasures Century Legends 8/10
Went a little Supreme Crazy lol...
2010 Topps Supreme Jumbo Jersey 4/5
2010 Topps Supreme Autographs 9/55
First Laundry Tag!
2010 Absolute Double Material Black Spectrum Prime 6/7
2011 Certified Mirror Red(40/100) Mirror Blue(19/50) Mirror Gold 10/25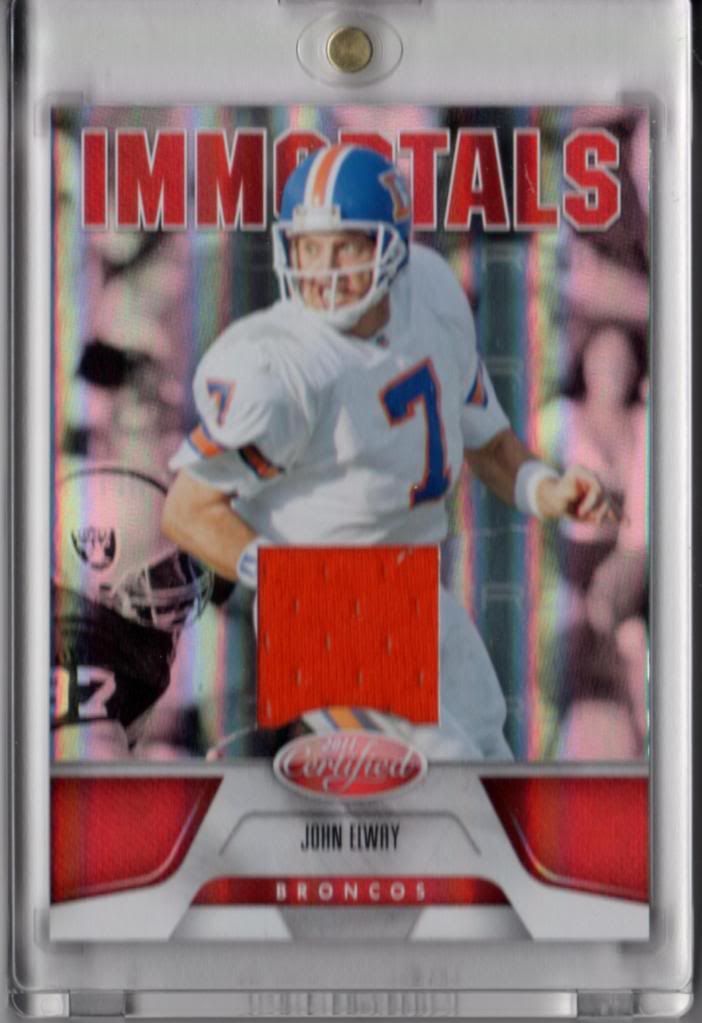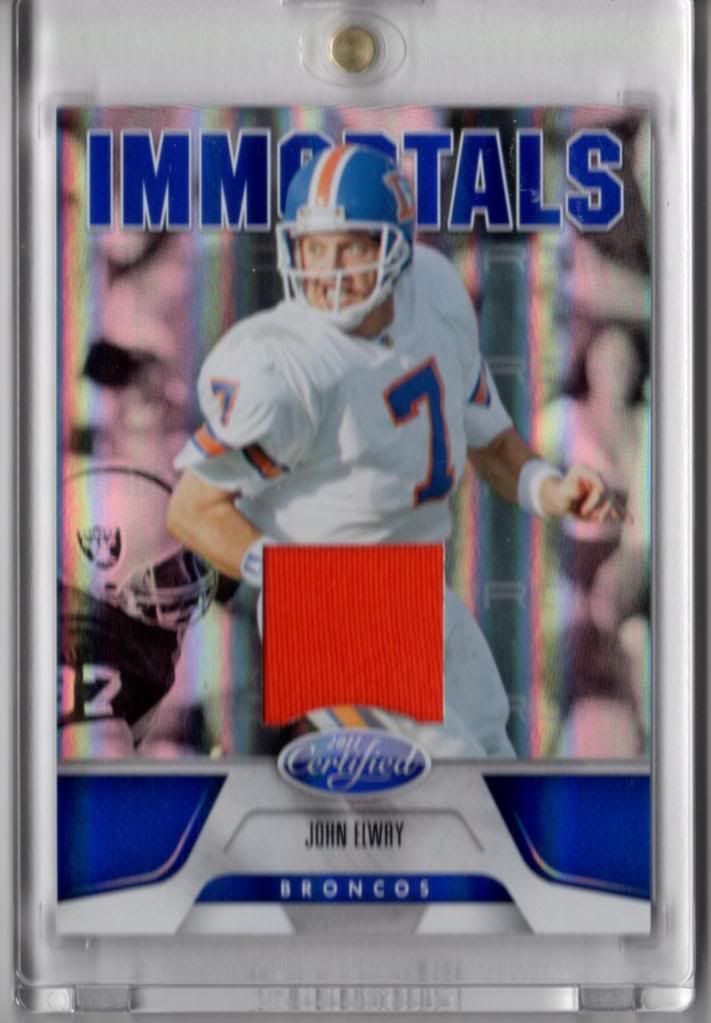 2008 Classics Timeless Treasures Material Prime 18/25