Share Thread:
12-21-2011, 05:36 PM
tsolson
Jr. Member


Posts: 432
Joined: Oct 2010
2010 Crown Royale
I gotta give a shout out to Three Stars Sportscards in Roseville, MN. If you get a chance check them out, they have amazing deals and a lot of great singles. I picked up this box from them today, all are for trade except for the Decker, which is PC. Sorry for the quick picture, all I could do right now.
Decker 194/299
Mathews 06/25 (Another great one color "prime" piece)
Cooper 076/249
Mix 29/95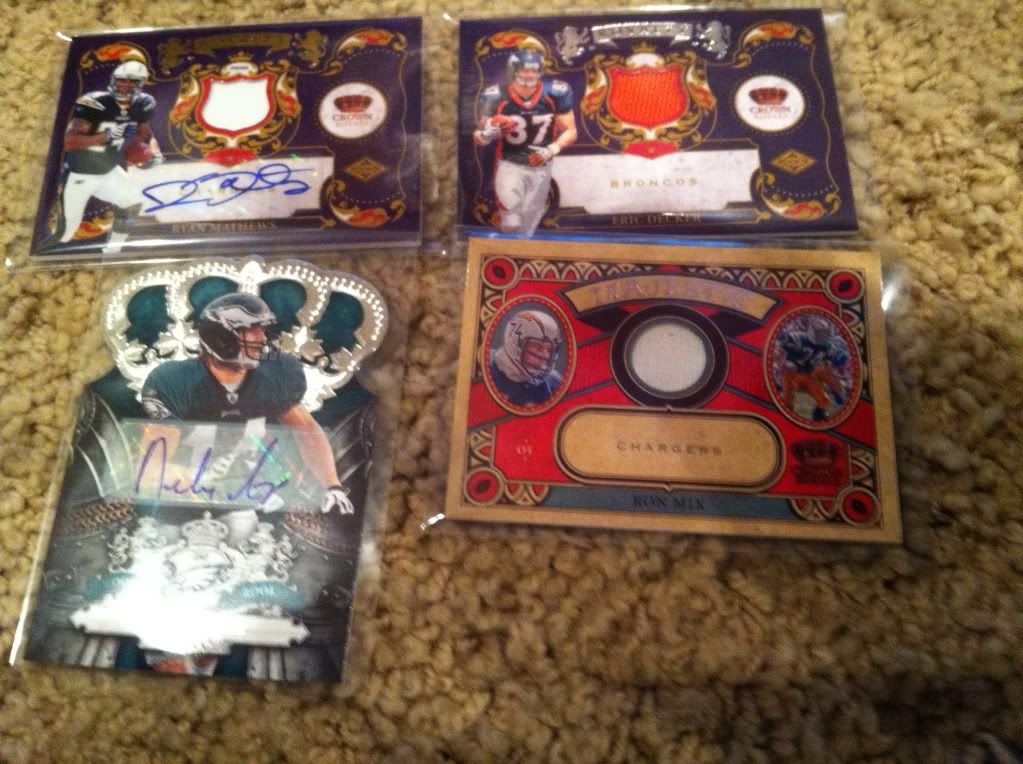 Also got the Jimmy Graham Blue rookie 040/100
Thanks for looking! I will be going back to this place soon.
---
http://s260.photobucket.com/home/TaylorSOlson/index

Brad Johnson - 112/1836 (6.1%)

Christian Ponder - 24/717 (But I do have three printing plates!)

Eric Decker - 25/711

Cris Carter - 322/2443 (13.18%)
User(s) browsing this thread: 1 Guest(s)