Share Thread:
2011 Bowman Chrome Blaster
11-29-2011, 05:34 PM
thj0011
Jr. Member


Posts: 422
Joined: Feb 2011
2011 Bowman Chrome Blaster
I stopped by Target today and decided to pick up a blaster since it's been a few months since I've busted any packs. I told myself I'd be happy just pulling a couple of Astros cards. I pulled a couple of Astros and then some.
Base:
Danny Espinosa RC
Andrew Cashner RC
Buster Posey
Adam Jones
Danny Valencia
Austin Jackson
Mark Teixeira
David Wright
Alfonso Soriano
Carlos Gonzalez
Ryan Howard
Bowman Chrome Prospects:
Tommy Shirley (Astros)
J.C. Ramirez
Scott Maine
Chris Carpenter
Jordany Valdespin
Brock Holt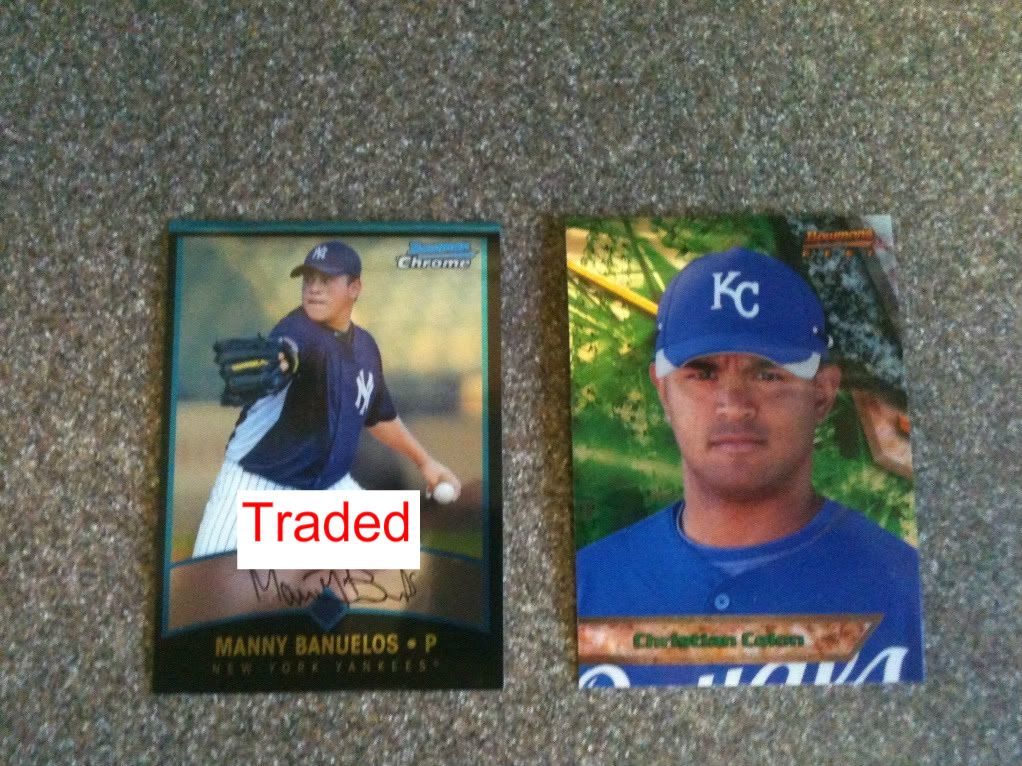 Manny Banuelos Chrome Throwback
Christian Colon Bowman's Best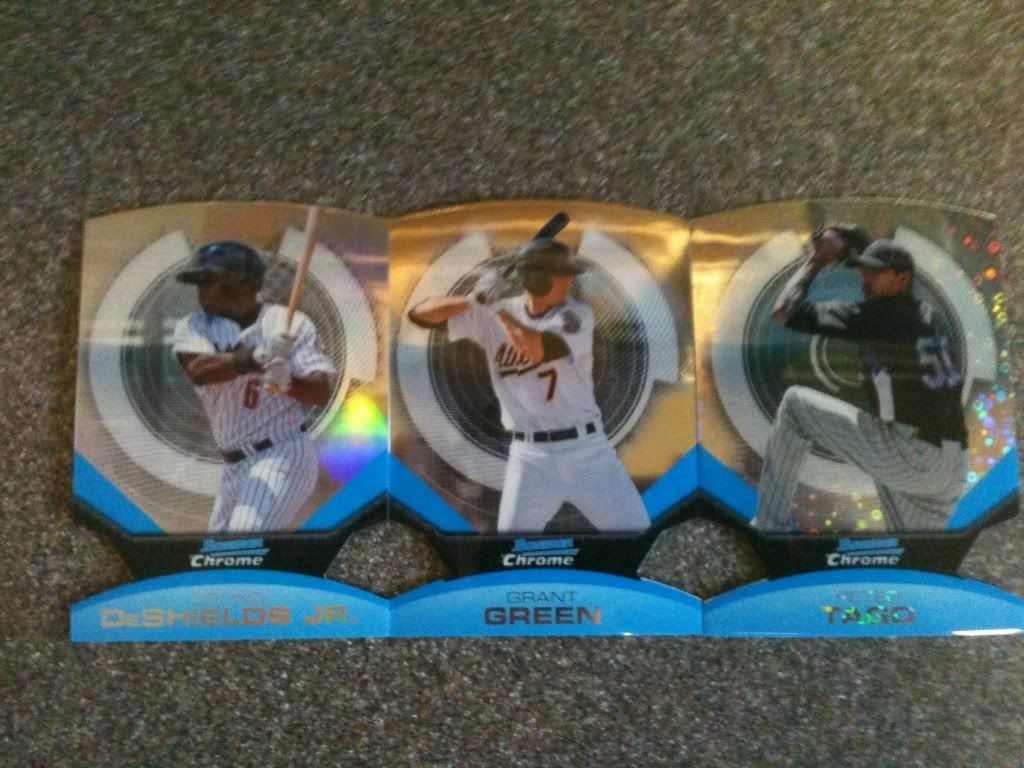 Delino DeShields Jr. Die Cut
Grant Green Die Cut
Peter Tago Die Cut (This one looks different than the other two. It has little circles throughout it.)
Cutter Dykstra Purple 241/799
Now for the "big hit" of the blaster which I was pretty excited to get....
Manny Banuelos base auto!!!
All are for trade except for the two Astros, not that anyone would want those, ha.
*I also apologize for the photo quality as it's from my iPhone. The scanner is still down at the other house so they'll have to do for now. Also, I rotated the die cut photo numerous times but Photobucket's link stays the same so you may have to turn your head or look at my bucket.*
---


Thanks to talkntribe for my banner!

http://s1141.photobucket.com/home/Trey_Jones001/index
Messages In This Thread
2011 Bowman Chrome Blaster
- thj0011 - 11-29-2011 05:34 PM
User(s) browsing this thread: 1 Guest(s)