Share Thread:
2001 Tiger Tales...Question
11-13-2011, 09:16 PM
(This post was last modified: 11-14-2011 01:28 AM by mrmagnum75.)
mrmagnum75
** MUST SEND FIRST **

Posts: 2,090
Joined: Dec 2010
2001 Tiger Tales...Question
I had a couple of boxes unopened. So to take care of the breaking itch I decided to crack 2 boxes.
I came across a Tigers Tales card that is autographed. So my question is did these come autographed? I have never seen one. Here is a scan of the card.
I have never pulled a Tiger Auto. So if you have a tiger auto please post so I can compare cards. This card below was pack pulled.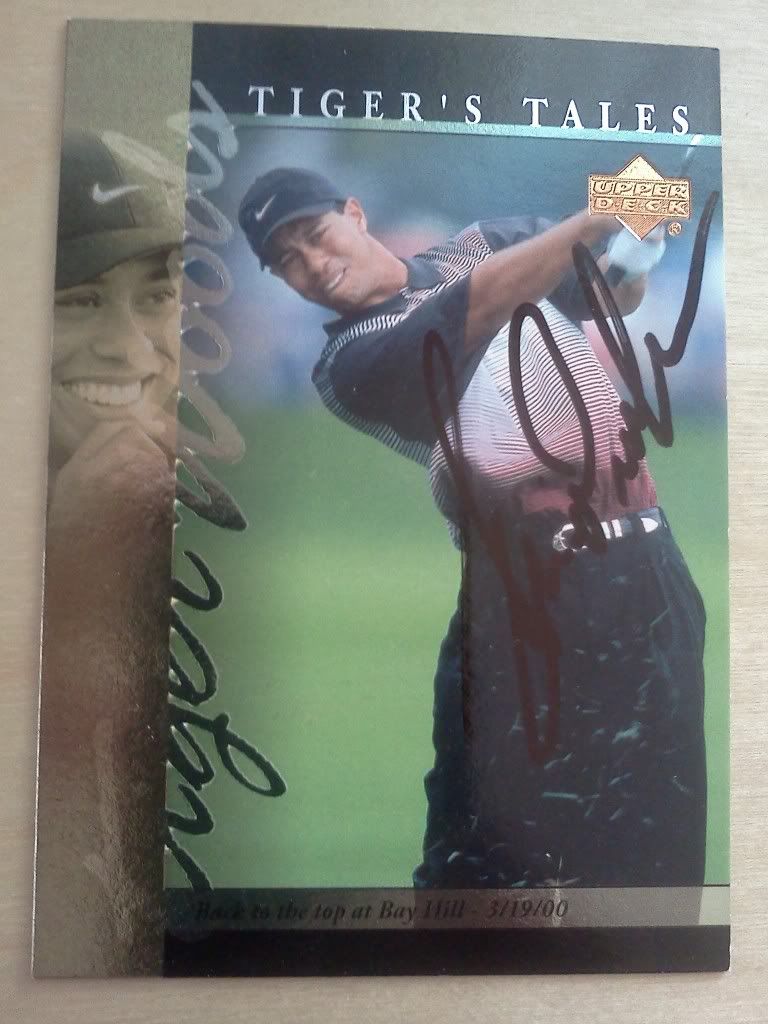 ---
COLLECTING: JAHVID BEST, DEXTER MCCLUSTER, ERIC BERRY, TYSON JACKSON AND OTHER CHIEFS AUTOS
http://s1101.photobucket.com/albums/g439/mrmagnum75/


User(s) browsing this thread: 1 Guest(s)