Share Thread:
08-19-2011, 03:59 PM
RE: Soccer Cards
There are a total of 35 cards. Most of them being from 1994-95. I don't think they are pictured, but the lot includes FS12 of 20 from 1993-94 and B11 and H55 from the 94-95 set.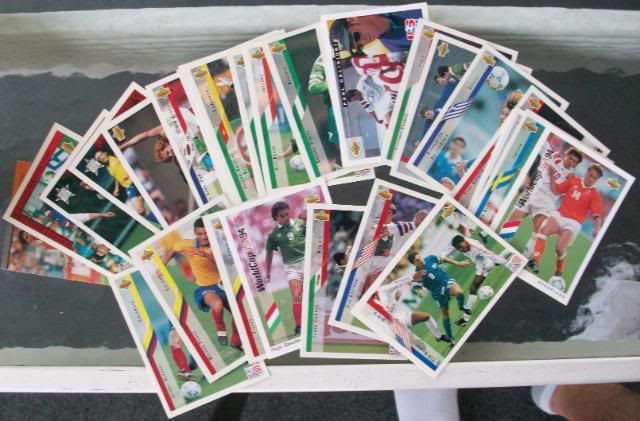 Willing to trade for hockey cards, but would like to sell. Not asking for much.
---



PC's
Patrick Roy PC 966/7,265 = 13.30% Complete
Brandon Yip PC 101/183 = 55.19% Complete
Nick Palmieri 93/150 = 62.00% Complete

Unique Avs Cards = 1303
Unique Nordiques Cards = 1054
User(s) browsing this thread: 1 Guest(s)