Share Thread:
2011 Topps Lineage hobby, 2011a&g Blaster, and single packs
08-07-2011, 07:23 PM
(This post was last modified: 08-07-2011 07:29 PM by lridgey.)
lridgey
Jr. Member


Posts: 415
Joined: Jul 2011
2011 Topps Lineage hobby, 2011a&g Blaster, and single packs
I first bought one pack of Bowman Platinum and Topps Lineage.

Bowman platinum:
Kyle Drabek RC
Kolbrin Vitek Pros.

Lineage Pack:
Alex Rodriguez 3D
Walter Johnson, mickey Mantle, Jackie Robinson base

I liked the Topps Lineage a lot, so i decided to buy a hobby box and here are the results:

Troy Tulowitzki Box Topper (upset because its pretty badly nicked at the bottom, if theres anything i can do about this please let me know)

Rookie Cards:
Aroldis Chapman
Kyle Drabek
Brent Morel
Freddie Freeman
Michael Pineda
Yonder Alonso
Brandon Belt
Tsuyoshi Nishioka

2011 Rookie Inserts:
Michael Pineda
Brandon Beachy
Brandon Belt
Tsuyoshi Nishioka

Diamond Anniversary:
Clayton Kershaw
Stephen Strasburg
Brian McCann
Adam Jones
Brooks Robinson
Clay Buchholz

Platinum Diamond:
Delmon Young
Michael Young
Carlos Beltran
Kendry Morales
Fergie Jenkins
Miguel Montero

Stand-Ups:
Brooks Robinson
Mike Stanton

1975 minis:
Adam Wainwright
Eddie Murray
Alexei Ramirez
Grady Sizemore
Mike Schmidt
Whitey Ford

Venezuelan:
David Wright
Troy Tulowitzki

3D:
Josh Hamilton
Kendry Morales

And now the Hits:
1975 Mini Kevin Youkilis Game Used Jsy (also nicked at the bottom)
Jonny Gomes 1952 Auto
Al Dark 1952 Reprint Autograph

After that i stopped by target and picked up an A&G Blaster:
Mickey Mantle Base
Diana Taurasi Code Card
Kyle Drabek RC
Ascent of Man Homo Habilis
Minds that Made Samuel Morse
Floating Fortresses HMS Indefatigable
2 Baseball Highlight Sketches Alex Rodriguez

Hometown Heroes:
Yovani Gallardo
Billy Butler
Neil Walker
Joe Mauer
Chipper Jones
Ryan Zimmerman

Short Prints:
Carlos Lee
Joe Mauer
Yuniesky Betancourt
John Buck

Minis:
Dillon Gee Black Border
Ervin Santana
Scott Kazmir A&G back
Carlos Gomez A&G back
Miguel Cabrera A&G back
Amur Leopard
The Bed of Nails
RMS Queen Mary

Got a kyle Drabek RC in each different set which i found funny. I think i did ok today. All is FT but not in org right now.
---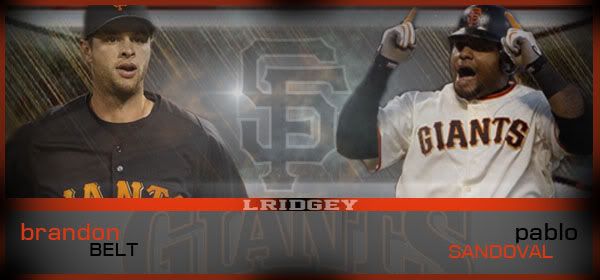 I collect Brandon Belt, Pablo Sandoval, Matt Cain and Gary Brown!
Messages In This Thread
2011 Topps Lineage hobby, 2011a&g Blaster, and single packs
- lridgey - 08-07-2011 07:23 PM
User(s) browsing this thread: 1 Guest(s)