06-19-2011, 06:43 AM
RE: Trade question
(06-19-2011, 12:18 AM)

thelegendjerryrice Wrote: Actually thebwd is wrong.

On the new site if you have the cards marked right as wants. They will come up with stars next to them now.
They don't show up at the top, They stay in order.

So if you need a 2000 Topps card. If the other person has THAT card it will be in the 2000 Topps section now.
Thanks guys. I definitely liked it better the old way.
Collecting Baseball - Looking to fill 78' Topps set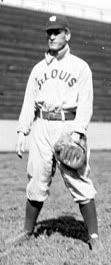 Mike Grady 1869-1943