07-17-2020, 07:04 AM (This post was last modified: 07-17-2020, 07:05 AM by zeprock.)
RE: Zeprock Collection
The next player's name that came up on the randomized list of players that I collect is Hall of Famer Willie McCovey. "Stretch" was a Rookie of the year, a 6-time All-star, 3-time Home Run Champion and 2-time RBI leader as well as a MVP. Bob Gibson called him "the scariest hitter in baseball". In 2002 I was visiting Cooperstown with my fishing buddy. We were on our way to Sodus Bay on Lake Ontario to reel in some King Salmon and we had a day to kill. It was Hall of Fame weekend and I thought I saw him in the Hall. He was in a wheelchair but I wasn't positive it was him and I didn't approach him. I learned afterwards that he was indeed confined to a wheelchair.
Willie will always be special to me as he was the first card I ever had. I wrote this when he passed in October of 2018 but it bears worth repeating here.
My 1970 Kellogg's 3-D Willie McCovey fell out of my Corn Flakes box into my cereal bowl 50 years ago and changed my life. It was fascinating. I liked it. I liked it a lot. I wanted more. It set off a chain reaction that kept me searching for baseball cards. I went to stores and bought them. I traded with my schoolmates. I begged for them for my birthday. 50 years later I am still clamoring for them. I have 1/1s. I have autographed cards from more than 125 different Hall of Famers. I have bat cards of Mantle, Aaron, Mays and Ted Williams. I have certified and in-person autographs on cards, some I met in person, some through the mail. I have cards with jersey swatches, pieces of outfield walls, dugout benches, baseballs, bats, spikes, caps, stamps, medallions, etc. I have cards that are CDs and contain highlights. I have metal cards, plastic cards, wood cards, mini cards and giant cards. None of them make me feel like I felt when that 1970 Kellogg's 3-D Willie McCovey literally fell in front of me. That card sent me on a 50 year obsession that I have enjoyed most every minute of. My wife and kids have been instructed to slip it into my shirt pocket when they eventually put me away for good. It's going with me.
I currently have 302 unique Beckett recognized cards of Willie McCovey. Here are nine from my collection.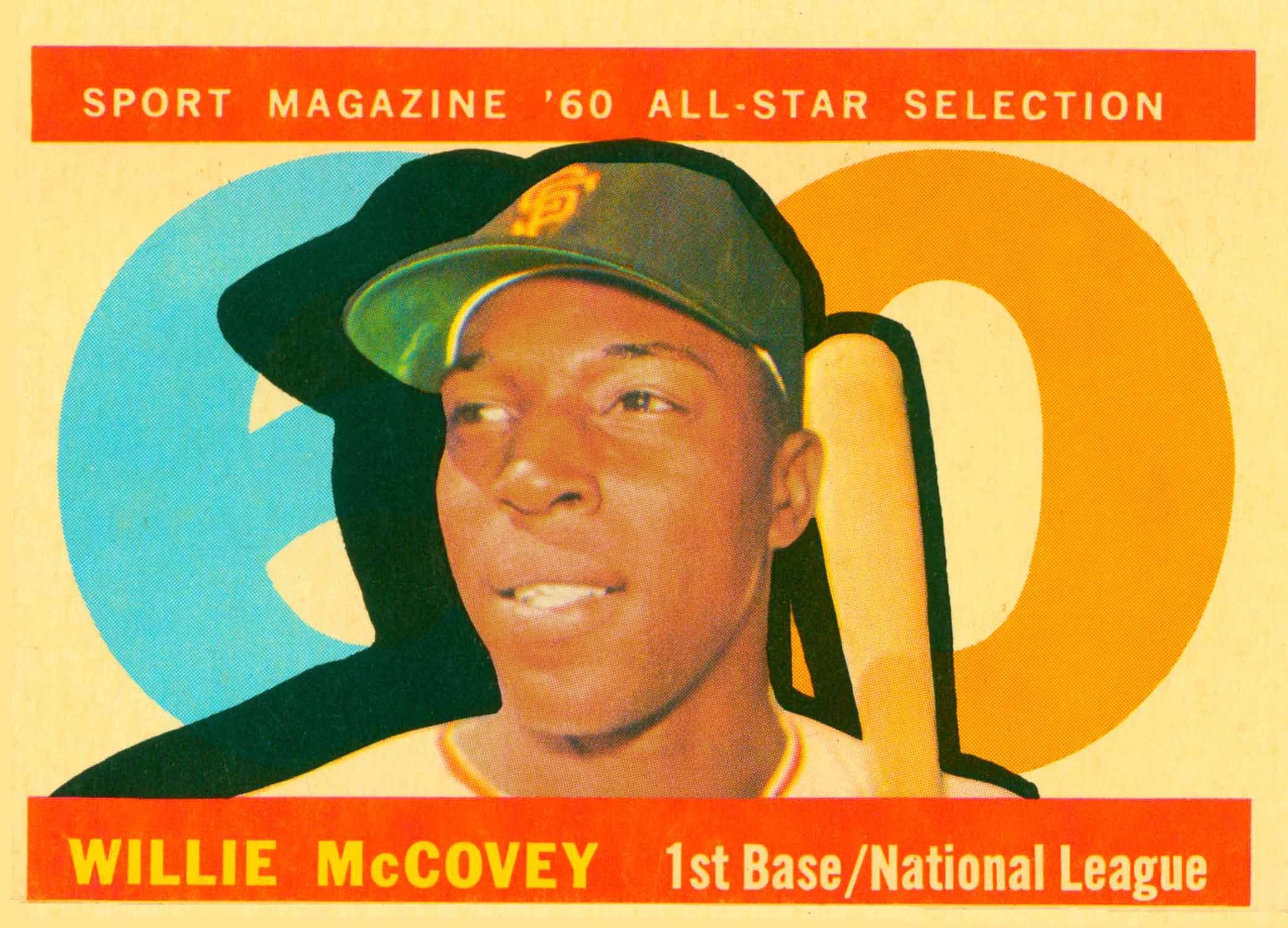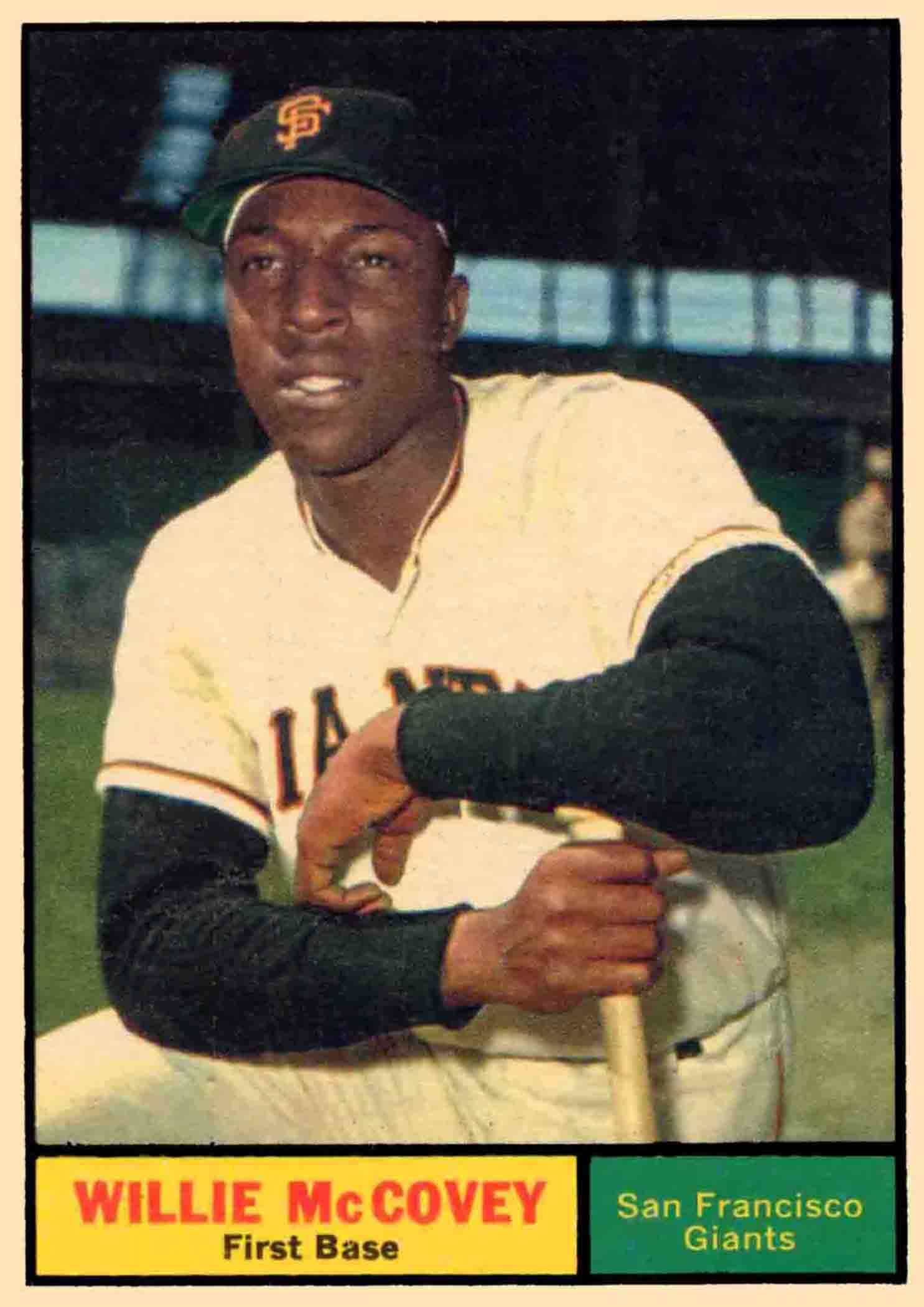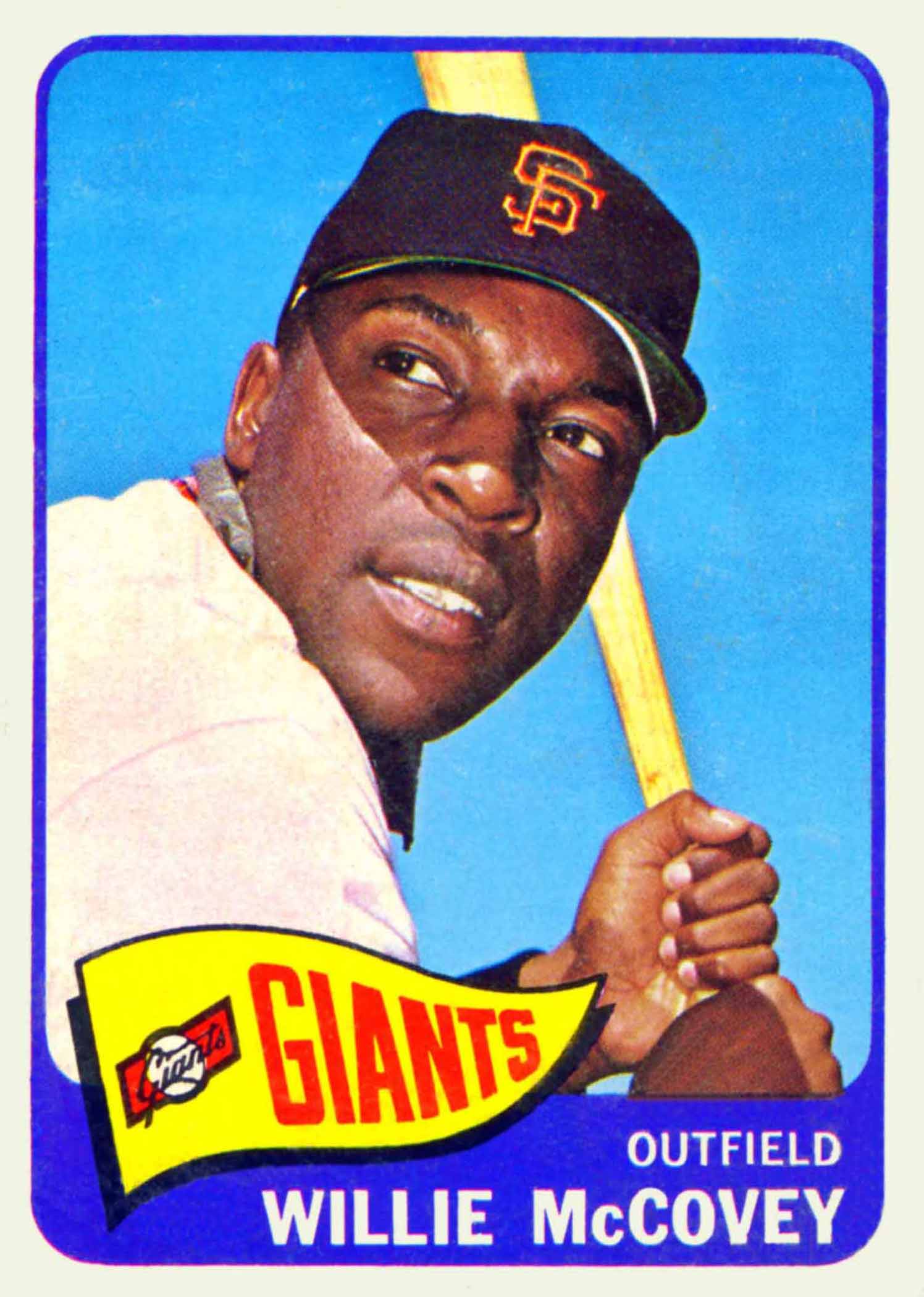 1960 Topps #554 Willie McCovey AS
1961 Topps #517 Willie McCovey
1965 Topps #176 Willie McCovey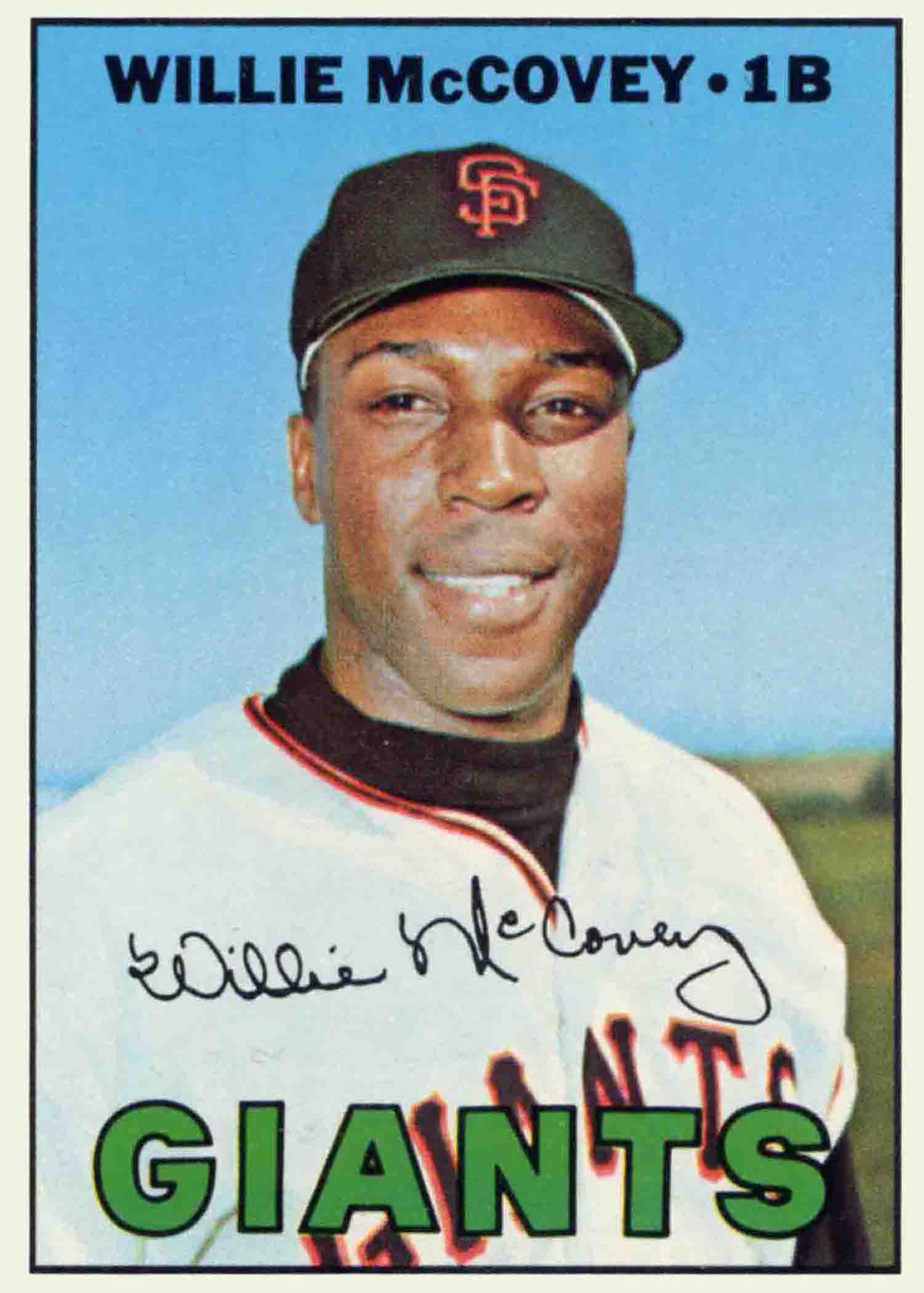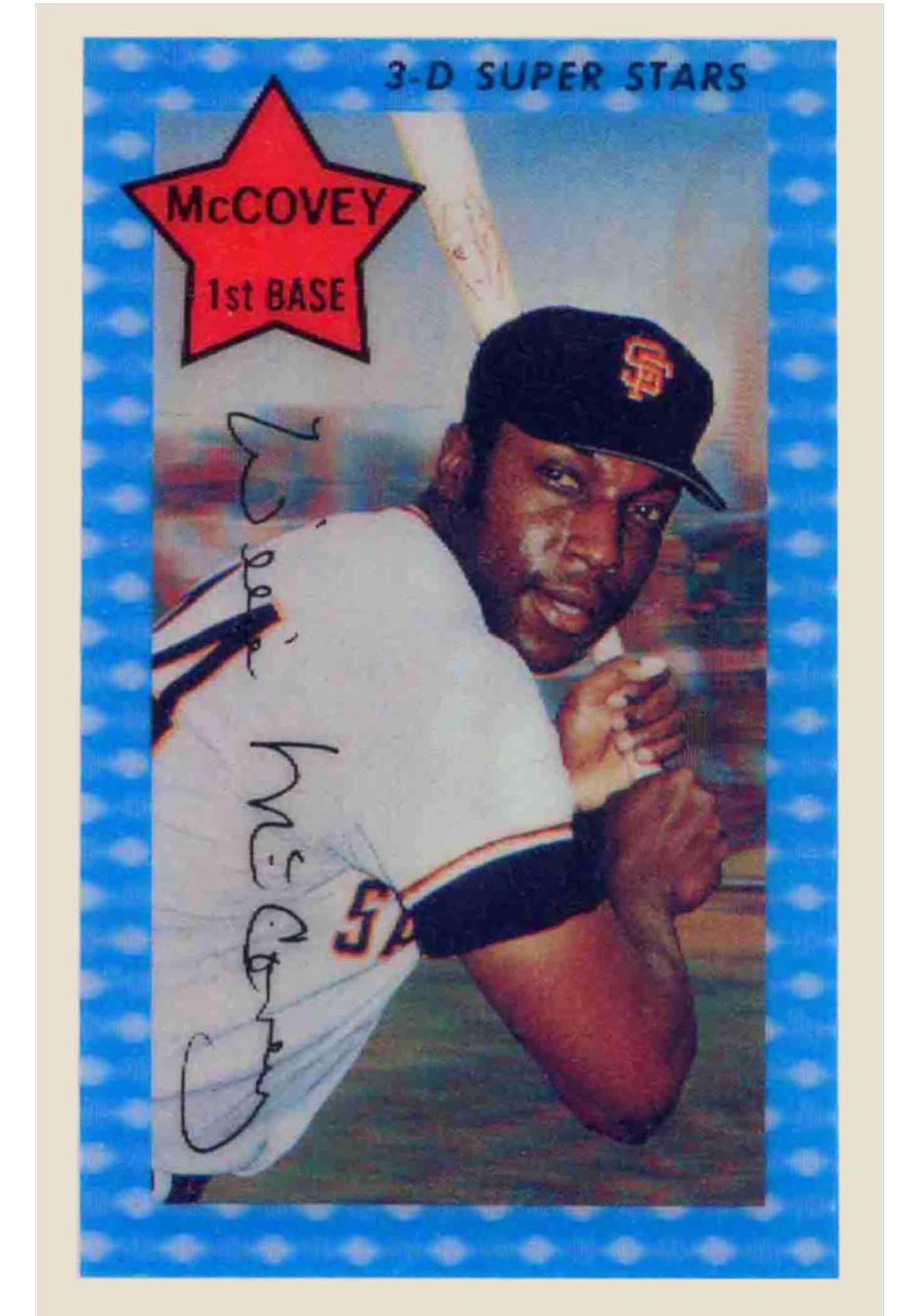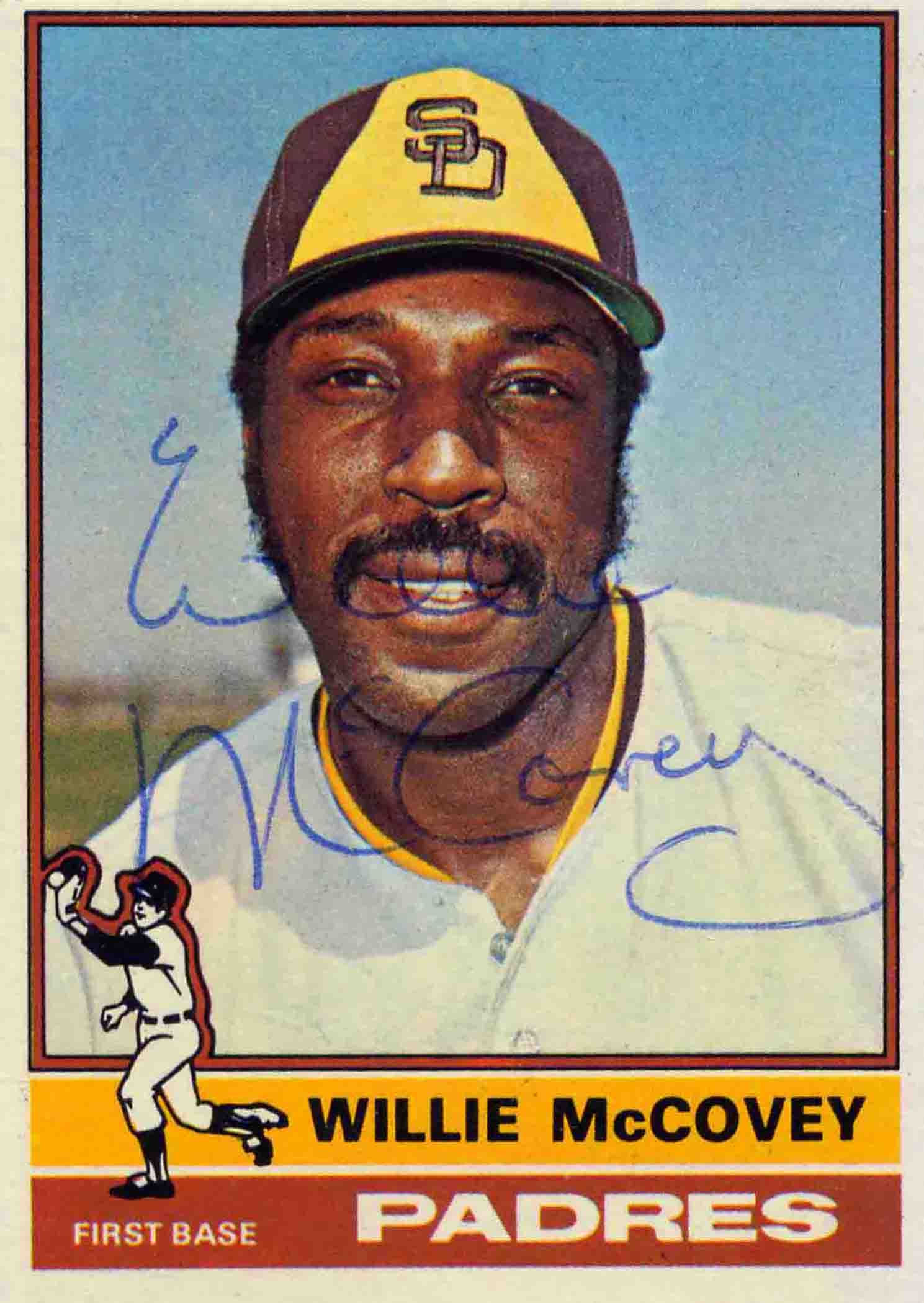 1967 Topps #480 Willie McCovey
1971 Kellogg's #33 Willie McCovey
1976 Topps #520 Willie McCovey Autographed
(In person autograph not obtained by me.)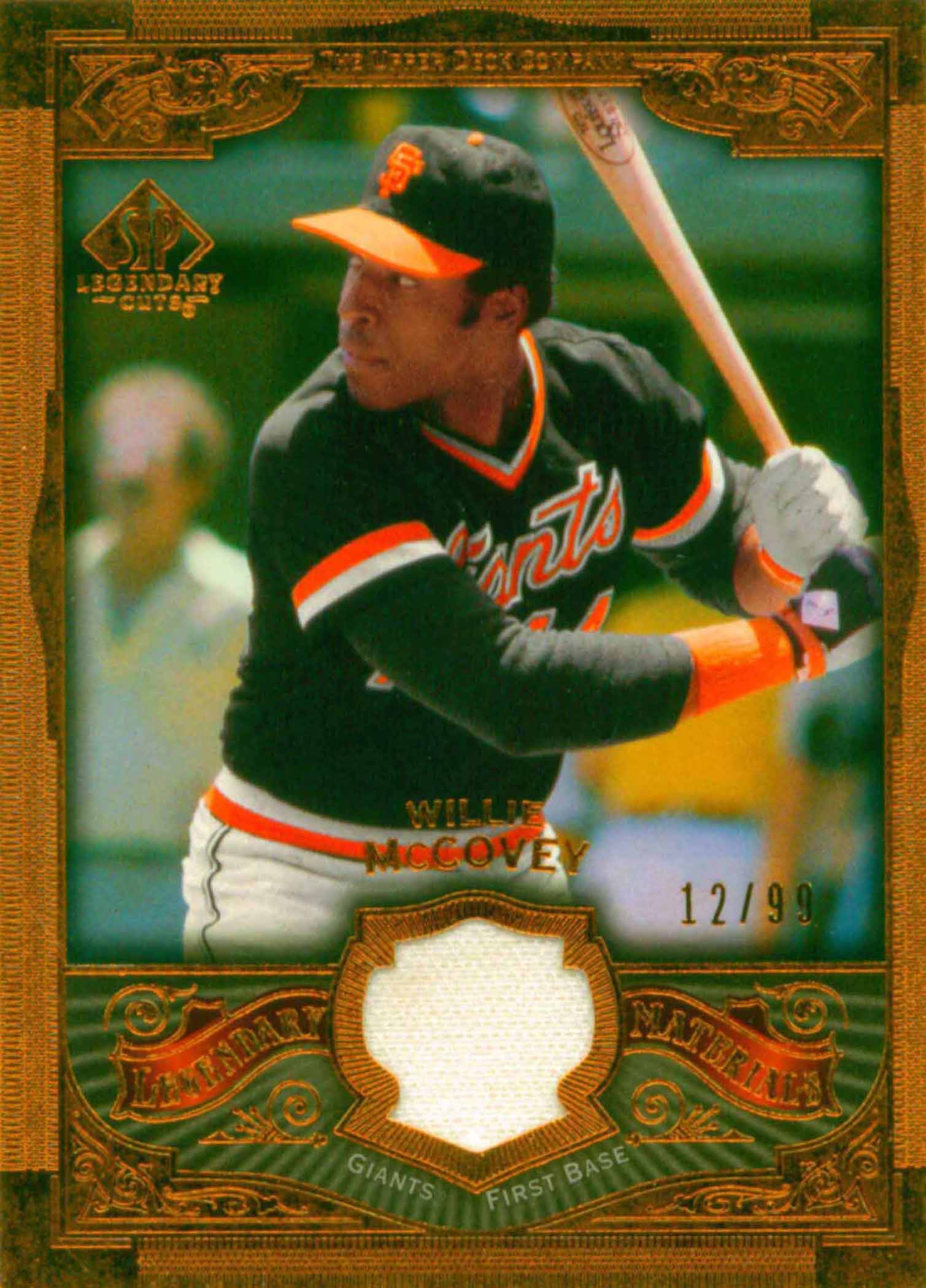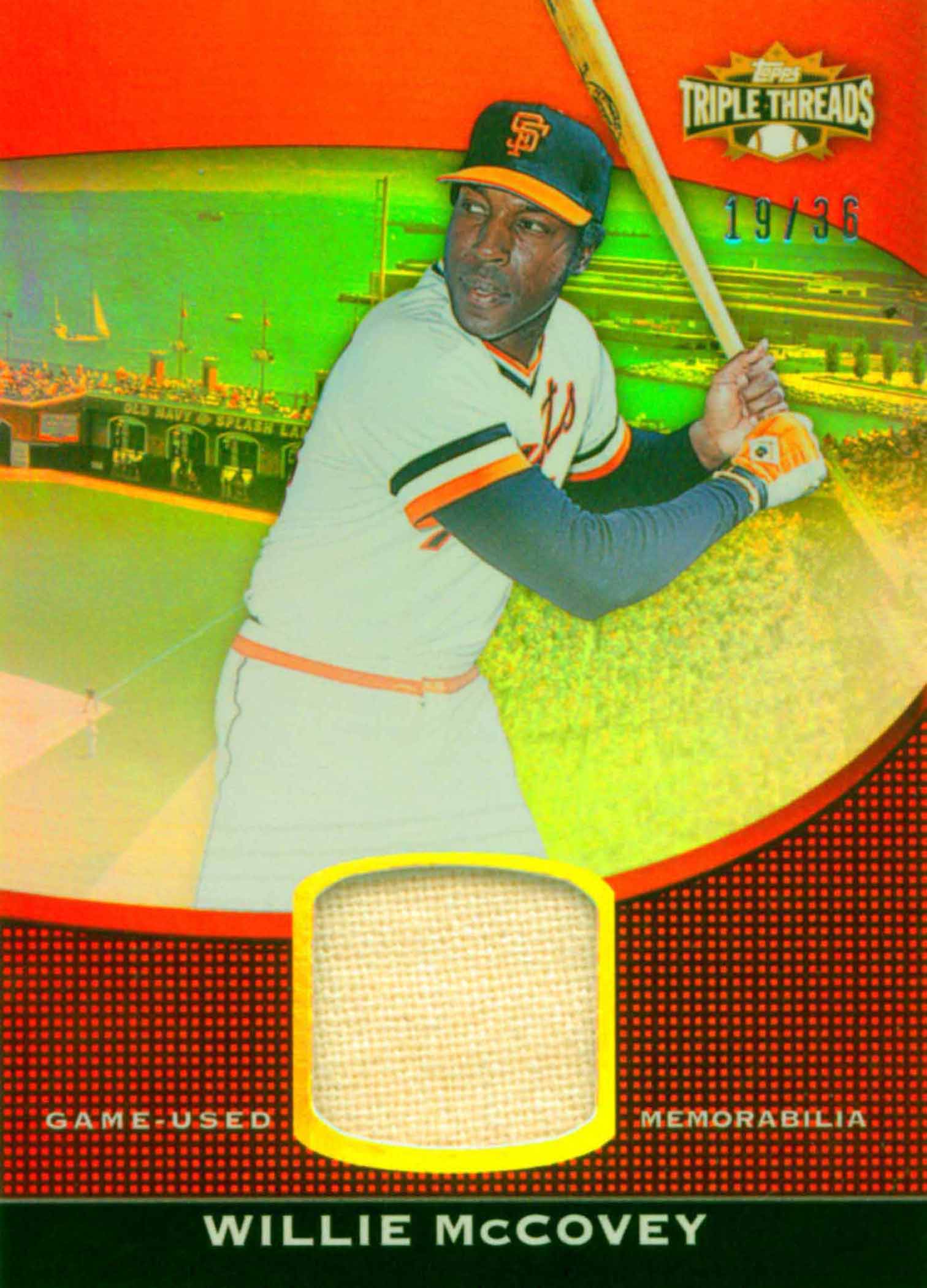 2006 SP Legendary Cuts Legendary Materials Bronze #WM Willie McCovey Jsy/99
2011 Topps Triple Threads Unity Relics #TTUS97 Willie McCovey
2013 Topps Chasing History Relics #WM Willie McCovey S2
I collect Hall of Fame baseball player cards and cards of current and retired superstars.





My Huge Wantlist: http://www.zeprock.com/WantList.html