12-25-2019, 02:03 PM
2004 Finest box break w hit!
More mid-00s box breaks of Finest! Like 2003, this product has autographs and jersey cards as part of the main set making it annoying to try and complete. BOOOM goes pack 12! I actually recorded this too, I'll see if youtube is the right platform.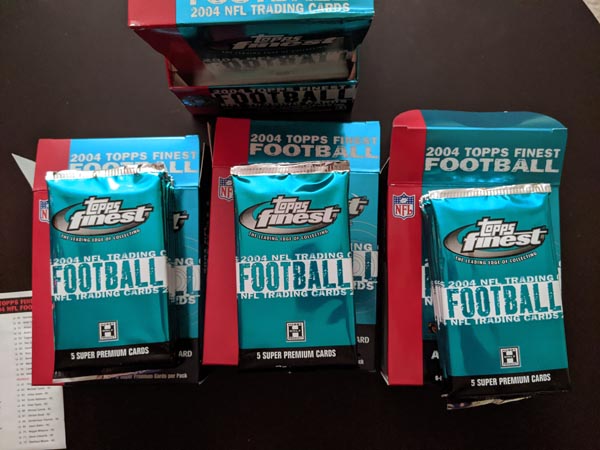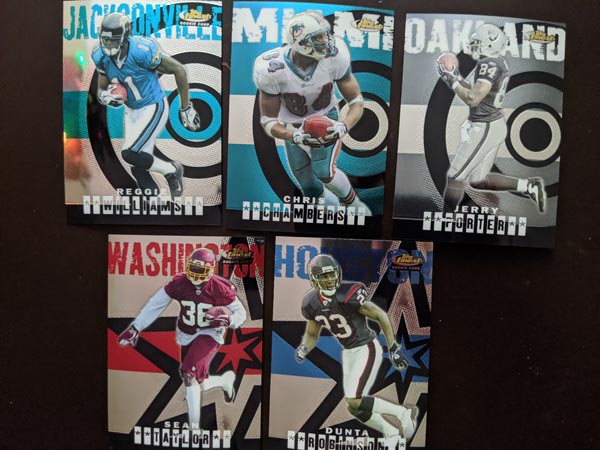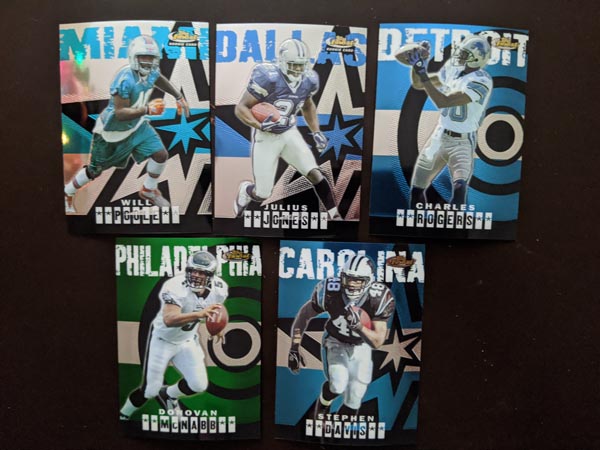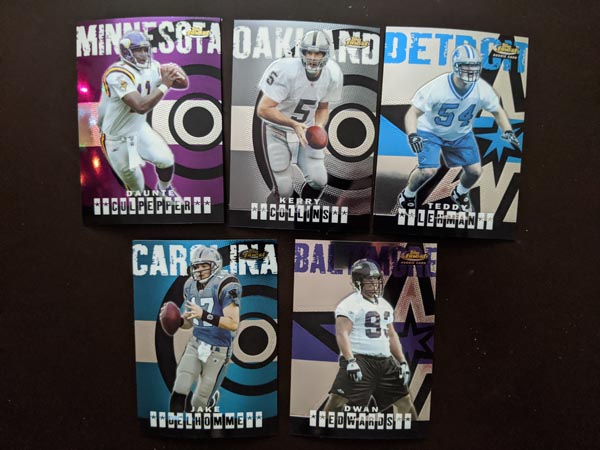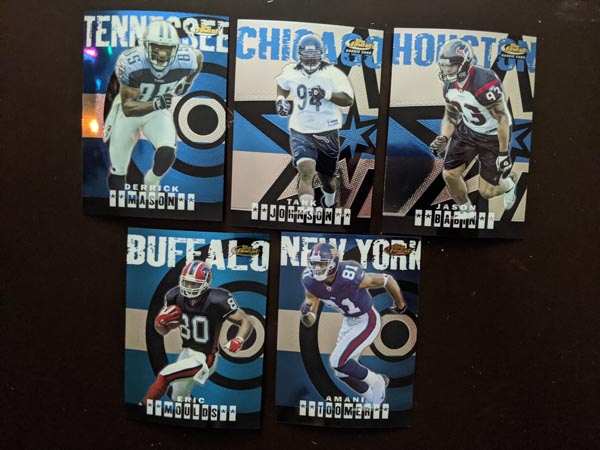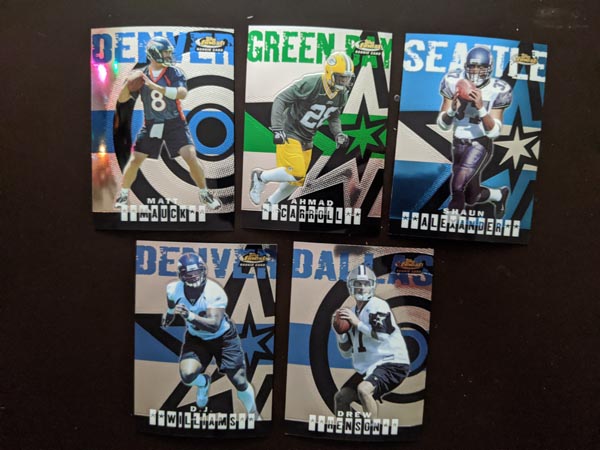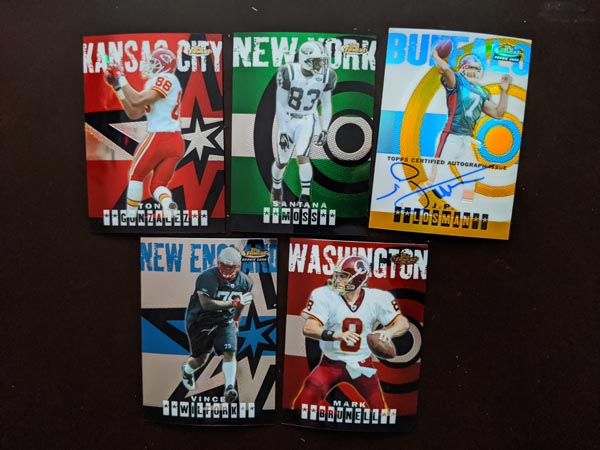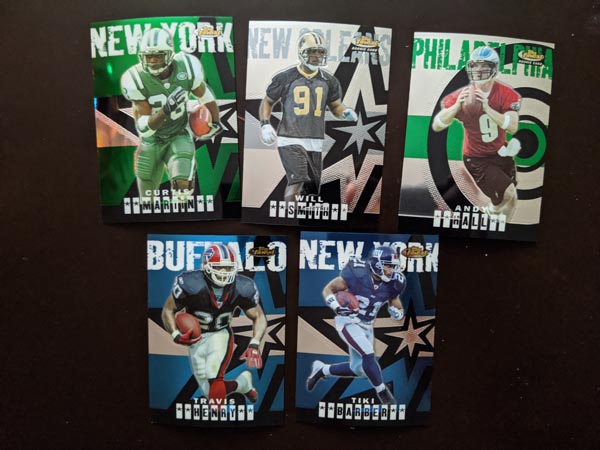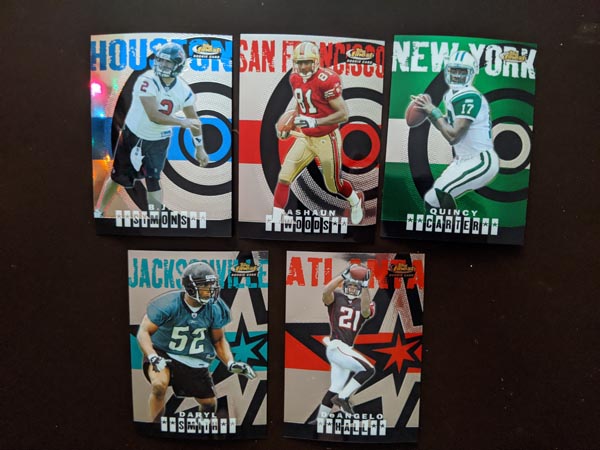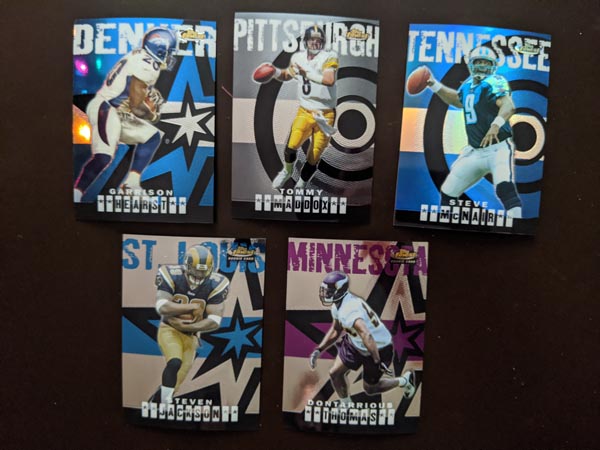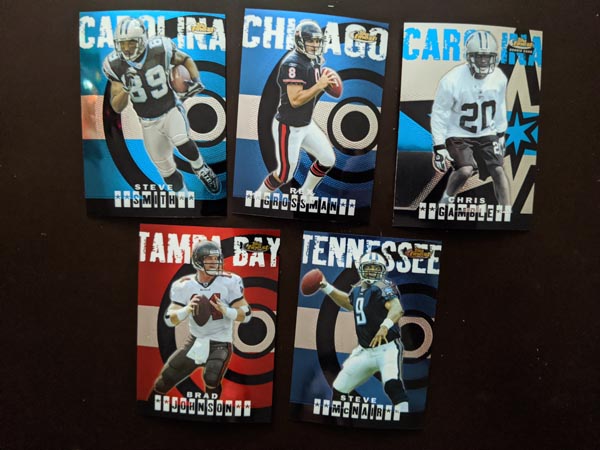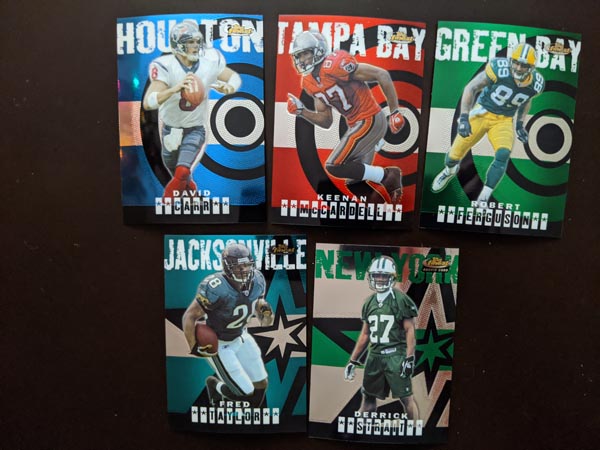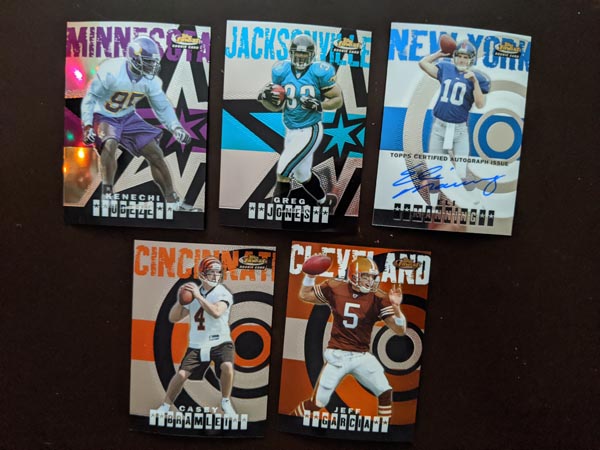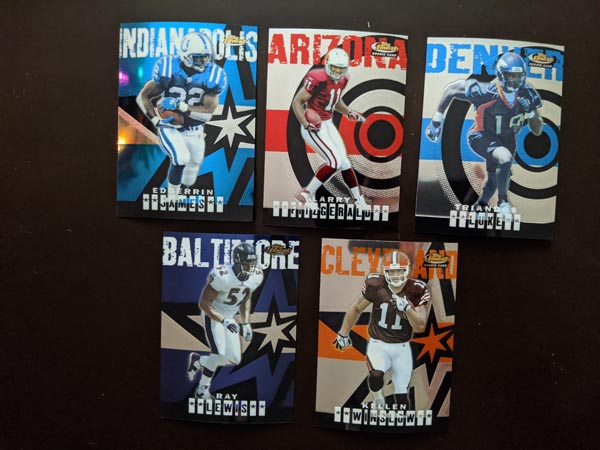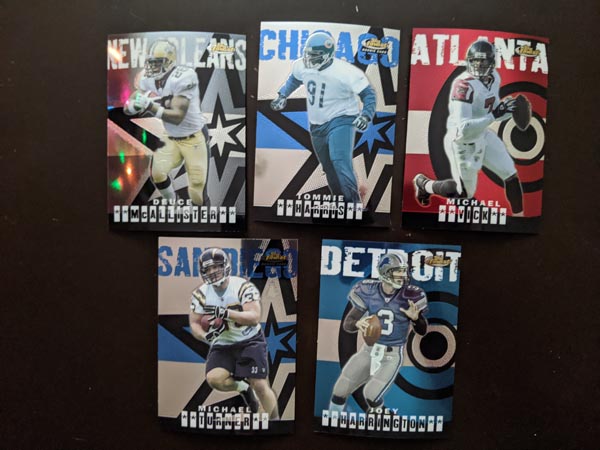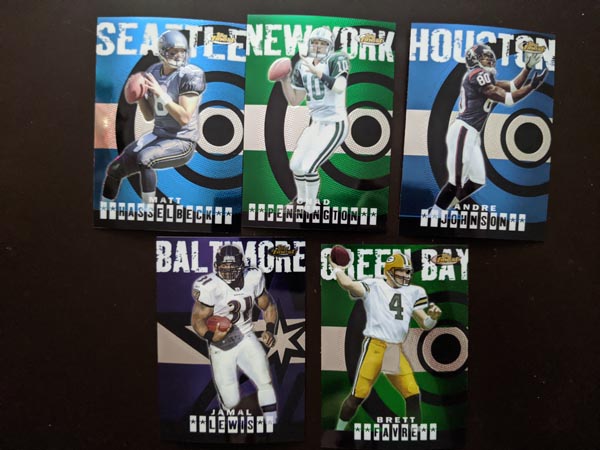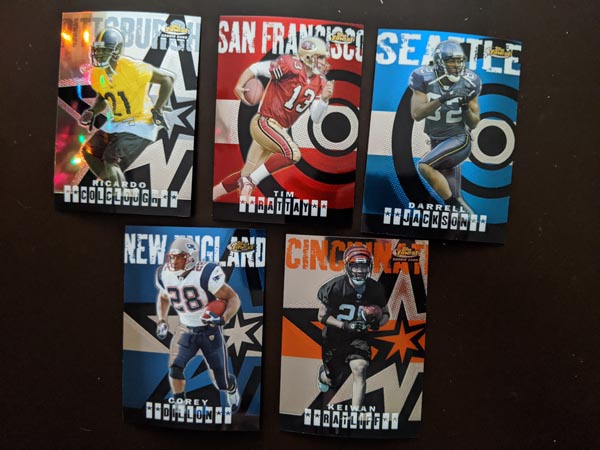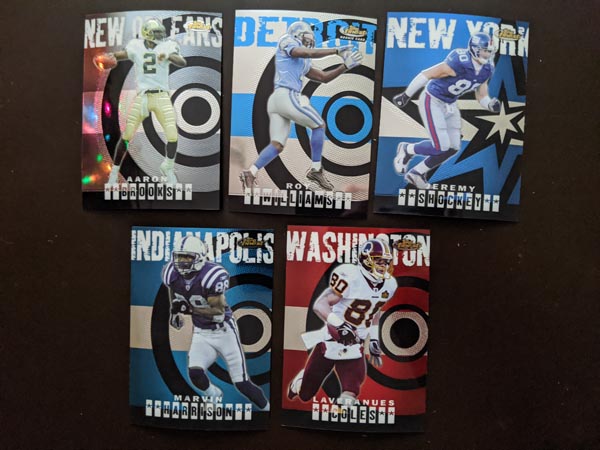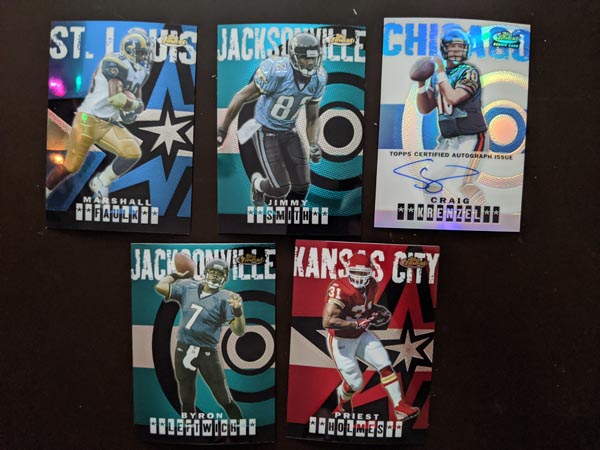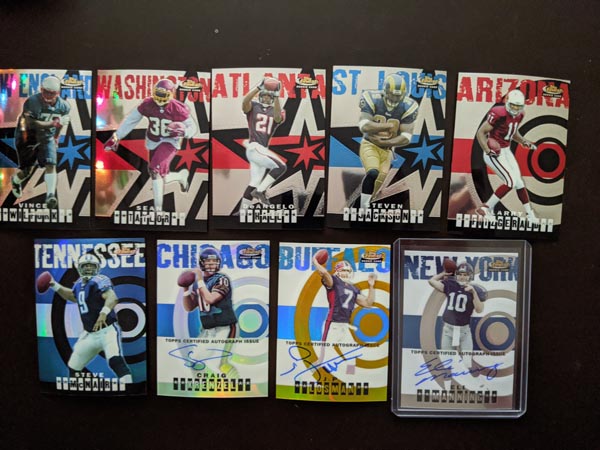 Losman is 50/50, Manning 149/399. No dupes and nothing for trade as I'll be going for the set per usual. Thanks for looking and always interested in trading/buying for needs.