01-28-2014, 05:13 PM
1 Box 2013-14 SPGU. Not Too Shabby!
So, today I was out and about, eventually ending up at Wayne's Sports Cards to purchase a nice display case for a game-used blocker that I will be displaying at my museum showing this April. Of course, I couldn't resist and I ended up buying a box of SP Game Used. Can't complain, the Crawford speaks for itself...it's also as thick as a house.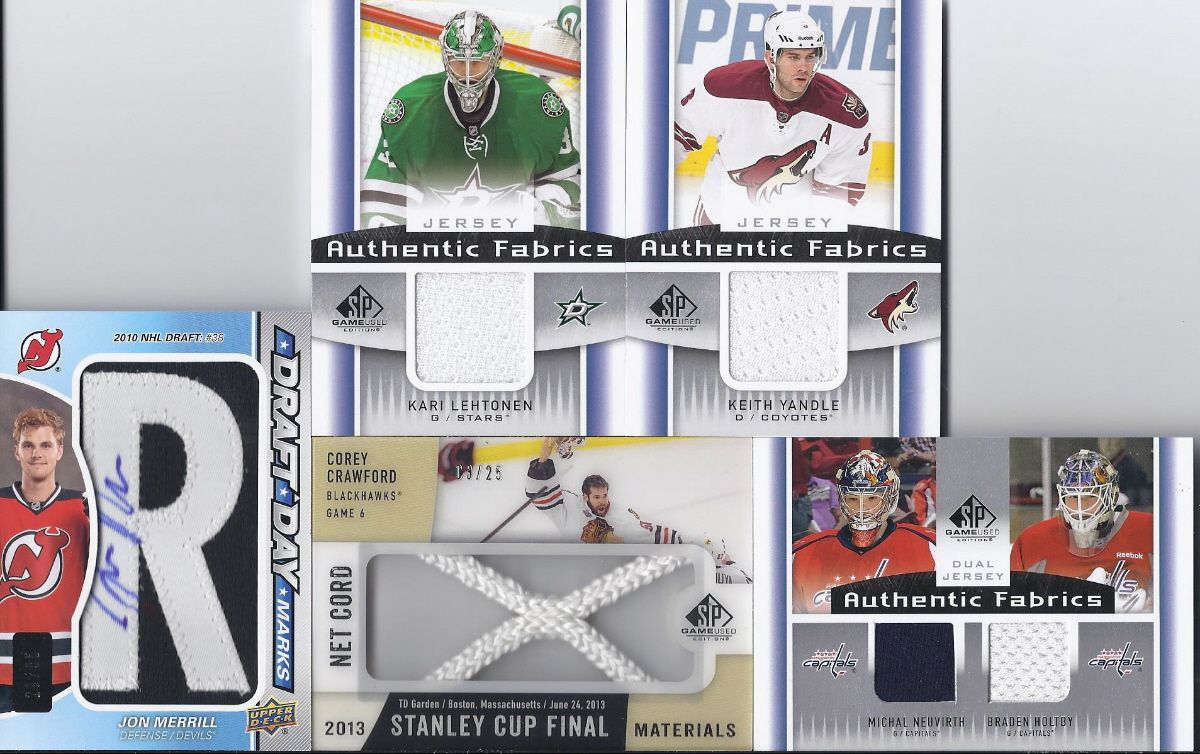 None are for trade or sale as I am stockpiling for an upcoming expo!
SUPER-BANNER BY THA PENGUIN
Collecting Irbe Items from 1980s to 2009
My Goaltending Museum:
http://bcgoaltendingmuseum.weebly.com/