01-14-2014, 08:16 AM (This post was last modified: 01-14-2014, 08:24 AM by TBarn291.)
RE: New year, new pickups!! (New stuff added 01/13)
(01-13-2014, 01:30 PM)

thepointguard_10 Wrote: Nice pickups as always my friend- sometimes I wish you collected baseball like this- now that would be truly amazing ha-
Also, I was curious if you kept any kind of track of percentages of Walton stuff you had like I do of Kendall in my signature- I'd be interested to see your progress that way as well! Keep it up man

and finally, nice Kendall
Haha yeah, I've never been much into baseball, not even watching it. I enjoy American football (the sport) but I don't get into collecting though. I spread myself to thin in basketball as it is lol I don't think I could handle another sport.
I would like to sit down and figure out the percentages for my collections. I will get to it one day.
And Thanks, getting ready to add another Kendall in a second.
---
(01-13-2014, 05:25 PM)

SHowley2003 Wrote: Nice pick ups. I love the Penny auto and you've made so nice progress on the Prizm rainbow. Any idea if either of the blacks have been pulled?

Also, am I the only one who thinks it is absurd that Fab Melo is included in Immaculate? It is suppose to be a high end product and he was out of the league before the product was released.
Thanks man, I only need the Gold, Black and Base to complete the rainbow.
Lol the Fab, I was bidding on a bunch of different stuff from one seller, I like the Premium Patches set, and I got it for really cheap.
---
Had a pretty nice mail day yesterday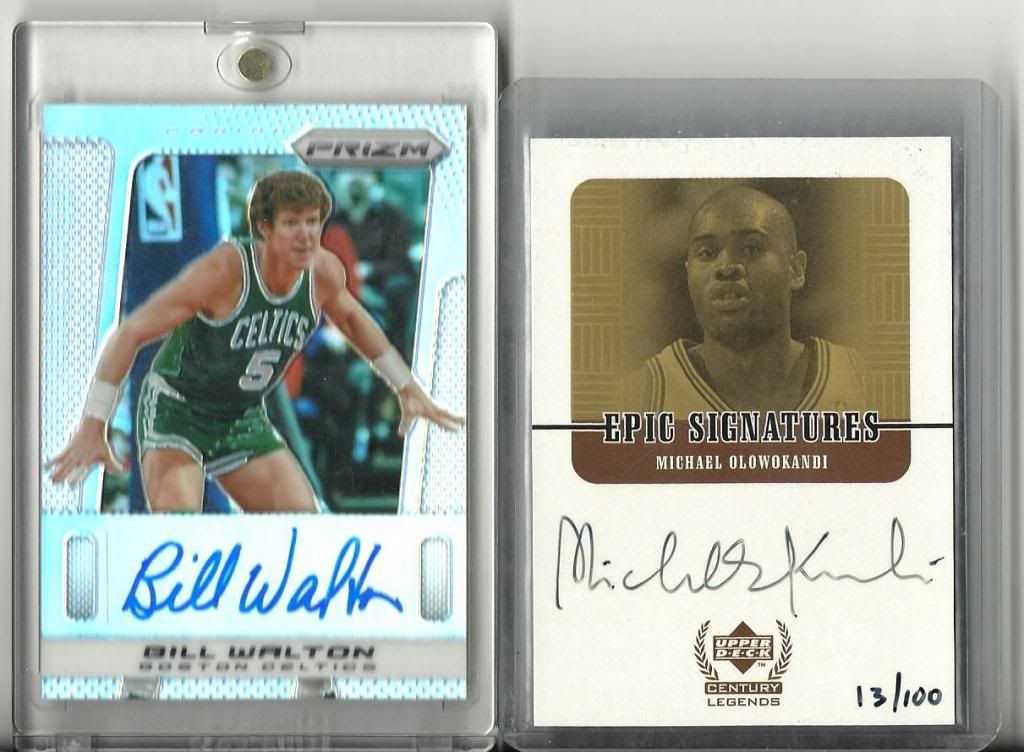 Got these for a good deal, they are all duplicates but it's nice to have the Select Prizms Graded.
Got a couple more Tristans from the Gentleman on the other forum that is selling me his Tristan collection. The Green is of course #ed /5 and the Timeless Treasures is the Silver Version #ed /25
LASTLY!!! Some more things for trade