10-16-2013, 07:21 PM
Take my Puigs!
Hey fellas/ladies i could use some paypal so i'm offering up my Puig collection. I'm taking offers on this before i take it over to the bay. Let me know if you're interested.
Here is the photos of the 26 cards: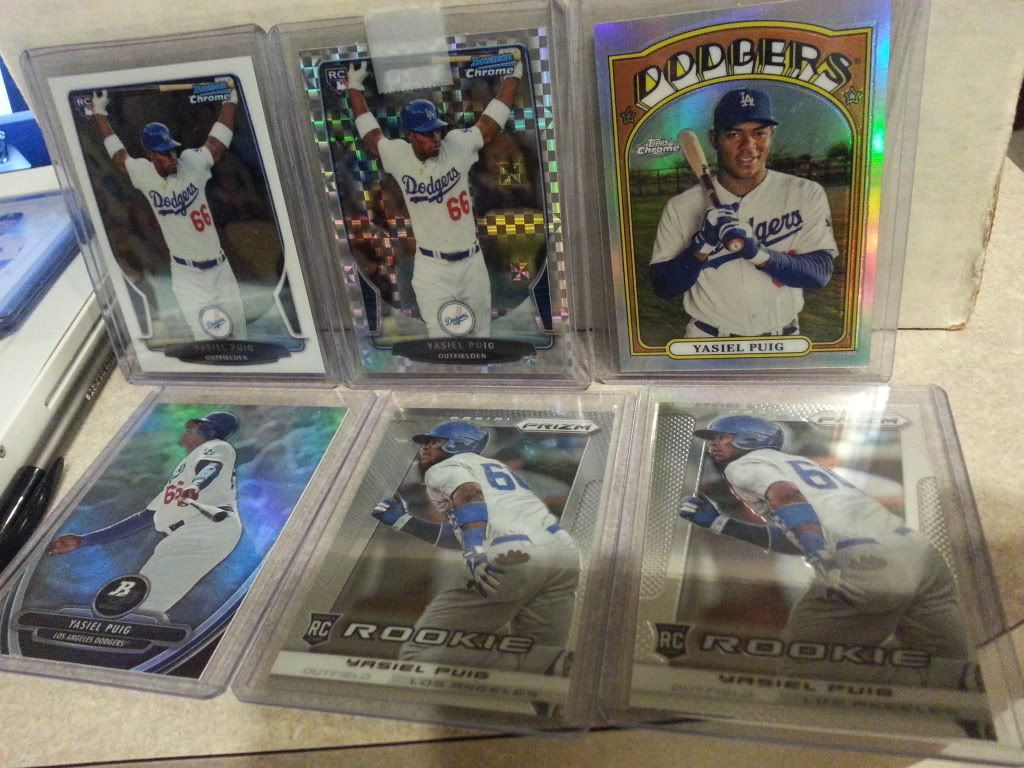 I have an extra base refractor coming in as well that i can add to this lot. Let me know guys/gals!!