03-21-2013, 02:20 PM
New Project (Custom TTMs)
Since my Penguins Stanley Cup 8x10 TTM Auto project has slowed down...and I only need 6 more to have it complete....
Ive decided to embark on a new adventure and begin a new TTM project. On another board, one of the members is a graphic artist and was offering to make stuff for members (at a price of course)...so I decided to have a 2012-13 Penguins Team set made to be used to get TTM autos on.....and make alumni ones in the future...
here is a glimpse of some of them I have put together so far...some are still in the process of being made (Cooke, Kennedy, Fleury, Vokoun, Coaches, GM, etc.)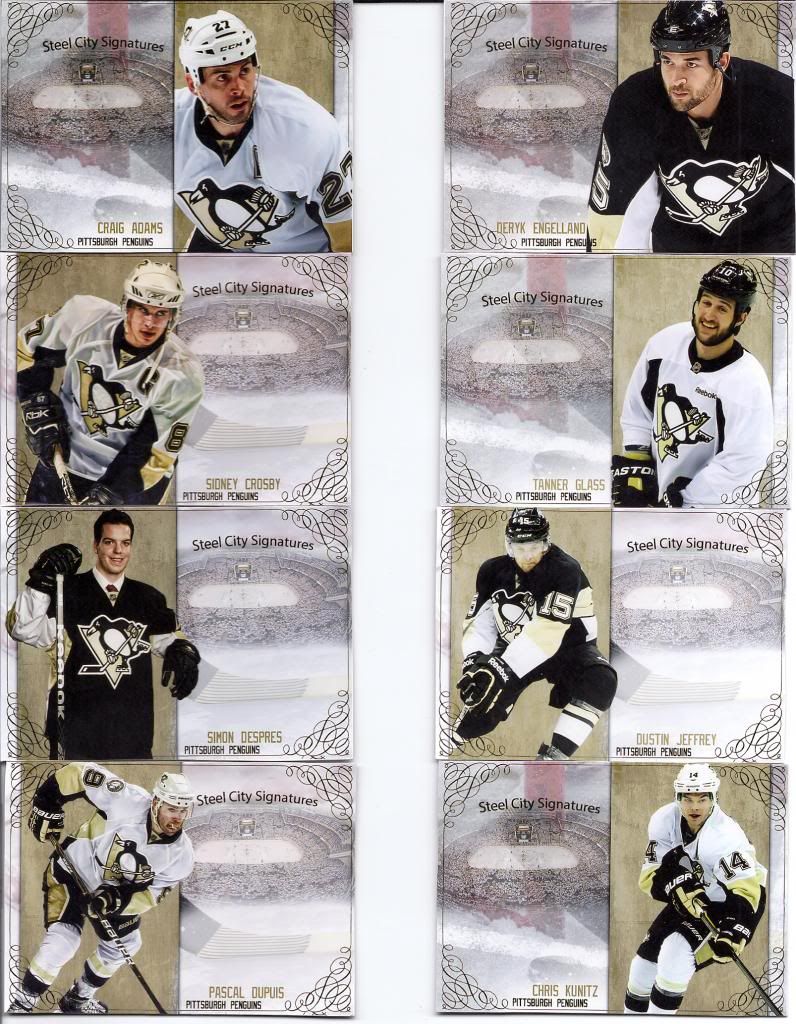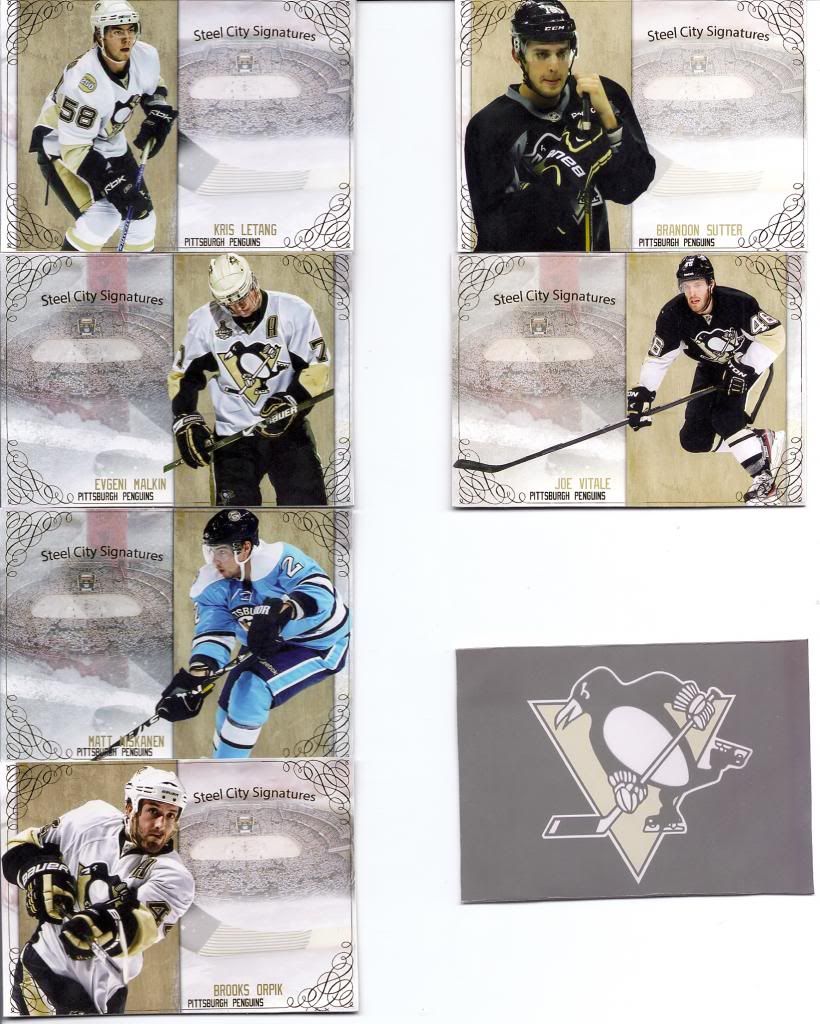 The Pens Logo w/ black background is the back of the card.
LMk your thoughts.
Thanks!
Joe Vitale PC- 104/125= 83% 0 - INCOMING
TRADERS:
http://s171.photobucket.com/albums/u317/...5/TRADERS/
GAME WORN SITE:
http://www.theigloolockerroom.com/