01-23-2013, 06:24 PM
Good cardboard was delivered to the house...
First some requisite Suh's, our new favorite high diver!! (dumb, dumb move but hey he's all about his "brand")
9/50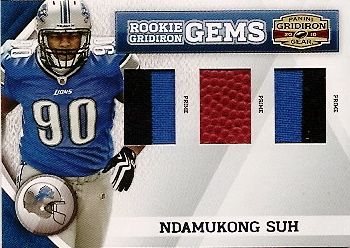 This beaut was complete robbery!
51/60
More K. Smiths (hope to god we sign him again)
6/10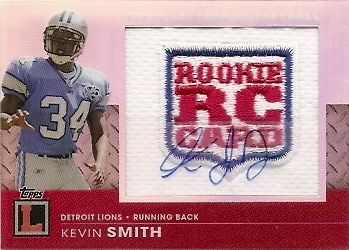 4/5 (technically a 1/1 cuz it's the "T" in Smith (they only made one of each letter.)
101/199 (these 2 were pack pulls. I have such luck w/ packs.)
76/99
Gotta luv some Mega!
17/50
and 2 new adds to my almost completed 2004 SP Game Used Rookie Exclusives Au set (need 3 to technically complete it cuz 2 didn't sign I guess.)
81/100
86/100
This brick was also a veeeery good price.
As always thank you for the peek!
Collect: RC's of Kevin Smith, Ndamukong Suh, Megatron, Kevin Jones & team collect Detroit Lions
Bucket
~~~~~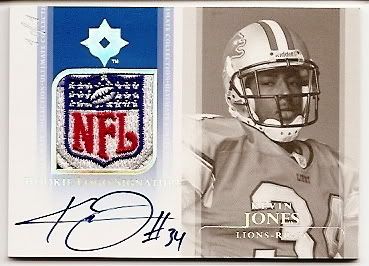 ~~~~~