Share Thread:
Very bitter mailday today...
11-27-2012, 10:15 PM
rjcj2017
Sr. Member


Posts: 5,757
Joined: Nov 2011
RE: Very bitter mailday today...
(11-24-2012 08:42 AM)

rds1173 Wrote: Thank you my man, he's prob lookin at at least a game suspension now. Still don't think it was intentional.

---


Thanks!!

---



Thanks for the props....I LOVE the passion, sounds like your fmaily was thrilled watchin that crap too!! Don't forget the ball bouncing off the dude's leg on the punt that we got screwed on too... I mean it's unbelievable. Oh it's the Lions today?? Let's see what new way we can screw them on some calls, we need to use some of these rules that we haven't used in forever for practice.... & like you, i'm sure the minute that call went that way, we all said lock it up, Lions are losing by a field goal now so you can turn it off. AND like true Lions logic, they will prob now run the table taking us fans all the way up to the end of the year for a possible wild card spot (cause everyone else will lose keeping us alive) only to have whatever team has our fate in their hands win by some bad penalty call thus mathmatically eliminating us on the last day of the year (that game prob goes to overtime too to drag it out even further). Hmmmm, I feel better now..... nice ranting w/ you, lol!!
I guarantee you that will happen ... and it will be some random s--t like Pettigrew taking his helmet off too early after scoring the tying/or winning TD, then with the +15 on the kickoff the other team will run it back for the winner to knock DET out of the playoffs.
And I've NEVER been a fan of all the rules about when you can throw a flag/challenge/review/not review ...
To me, make it simple. Give every team two challenges per half. Don't even link them to timeouts any more.
A team can challenge ANY play, ANY time (obviously unless the next play has already begun), for ANY reason.
Bad (or not) holding call that makes it fourth and goal from the 11 (or 16?) instead of fourth and goal from the 1?
Challenge it!
Just throw the red flag, have the refs stop the damn clock and review it.
Hey refs — If you were right, so be it. If you were wrong, fix it.
You get two challenges per half. That's it. So you might not want to burn them.
Opponents of this idea will say "the games are long enough already."
EXACTLY. Six more minutes per half (each team ... two challenges ... max of 90 seconds apiece) is not going to matter.
Especially if your team DOES NOT GET SCREWED because of it.
You will gladly give up 12 more minutes of your day to make sure your team won or at least lost fair and square.
11-29-2012, 12:52 AM
RE: Very bitter mailday today...
I think Suh was just getting into the holiday spirit AKA the Nutcracker
---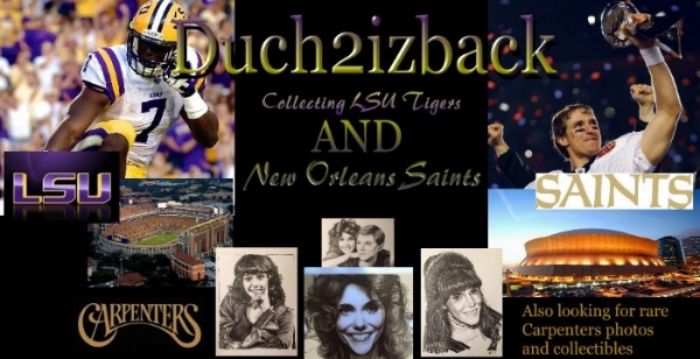 11-29-2012, 02:16 AM
(This post was last modified: 11-29-2012 02:17 AM by bakerman8419.)
RE: Very bitter mailday today...
(11-29-2012 12:52 AM)

duch2izback Wrote: I think Suh was just getting into the holiday spirit AKA the Nutcracker
lol.
---
(11-23-2012 02:44 PM)

rds1173 Wrote: Still nauseatingly disgusted over that Lions/Texans debacle but our coach shouldn't have thrown that damn red flag (rule will be changed next year) but to be a fly on the wall in the familyrooms of the Detroit area yesterday would have been EPIC!! And yes we had our chances to still win, blah frickin blah.... Anywho, on w/ the cardboard & some new stuff for the new karate kicking, martial arts champion of the gridiron aka: Master Sensei Suh & another K. Smith just cuz....

35/35


Mr. Miyagi would be proud......

36/36


30/299


11/15


1/50


30/50


3/25


15/15


This lil beauty....

5/5


Off to drink heavily now.......
Those are some SICK cards man!
---
Unique Cards:
Dolphins - 5000+
Marino - 2050
Zach Thomas - 744
Jason Taylor - 596
Lamar Miller - 282


User(s) browsing this thread: 1 Guest(s)