Share Thread:
09-12-2012, 08:10 AM
Next collecting focus...
Just completed my run of 80's fleer sets. I am still missing the sticker sets from 86 and 87, although I do have the MJ from both in BGS 9.

I am debating whether to complete those sticker sets or move onto the Star Sets now. I have the Star #101 MJ XRC in BGS 6.5 (all 8.5 subs with a 6 for corners, it will be getting reviewed) and a few other of the smaller MJs...

What does everyone think?
09-12-2012, 03:07 PM
RE: Next collecting focus...
i think both sets will be nice to complete. the star sets will be much more difficult to obtain and alot more expensive.
---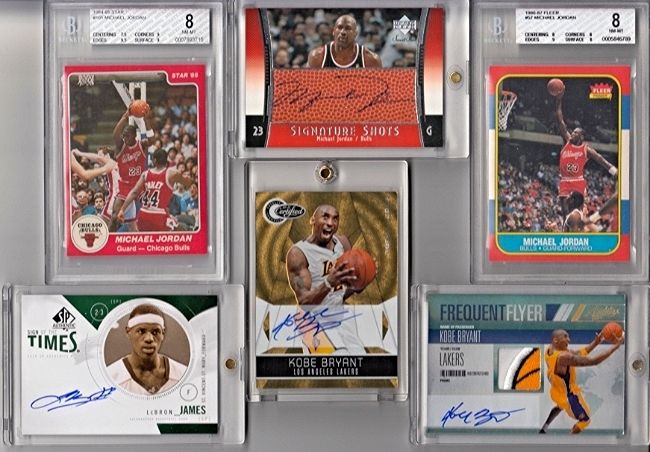 09-12-2012, 10:20 PM
RE: Next collecting focus...
3n5kp.... you have all the 80s Fleer sets? that is a huge victory!!
I have a 1983-84 Star #BAG13 Lakers sealed bag (13)... still sealed, been debating if I should send it in for grading..
---
NEED: SPA 08-09 "CITY NAME LETTERS" G, E, S 1/1 & /3 *ALL LAKAERS
NEED: ELITE BLACK BOX LAKERS AUTOS (KAREEM/10 & BAYLOR/24)
MY BUCKETT: http://photobucket.com/jpleazme
*United States Navy*
User(s) browsing this thread: 1 Guest(s)