07-06-2012, 07:08 PM
Harper/Kemp For Sale!
Just found a card I need, Have 7 days to get money.
2011 Bowman Platinum Bryce Harper Auto- $185
2010 Tribute Matt Kemp Black Auto /50 LOGO- Don't really know what I want for it, probably going to wait till after he comes back so I can get more money for it. But I'll take offers now.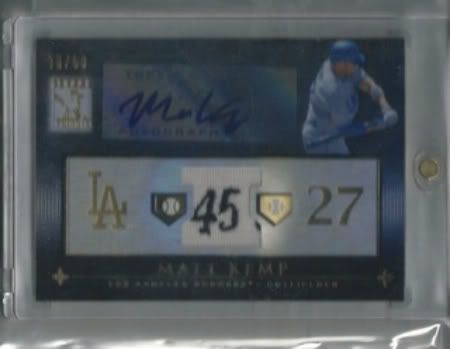 Collecting: Crede, Luck, Tannehill, Osweiler, Cobb
Revolving signature