03-31-2012, 04:03 PM (This post was last modified: 03-31-2012, 04:08 PM by 2tradeornot2trade.)
Just got back from the Signing trip - Murray / Rice / Brown
Just got back from the Signing Had a Great Time
Was a pleasure to meet HOF Jerry Rice in Person as Well as getting to meet HOF Tim Brown very nice guys .. But for the reason i went was to get some in persons of DeMarco Murray ..
so heres the Spoils of my trip
didnt get any autos of Jerry tho but getting to meet him was good enough for me
Everything was JSA Certified
Me and Jerry ( got a nice shot to of the SB Ring
)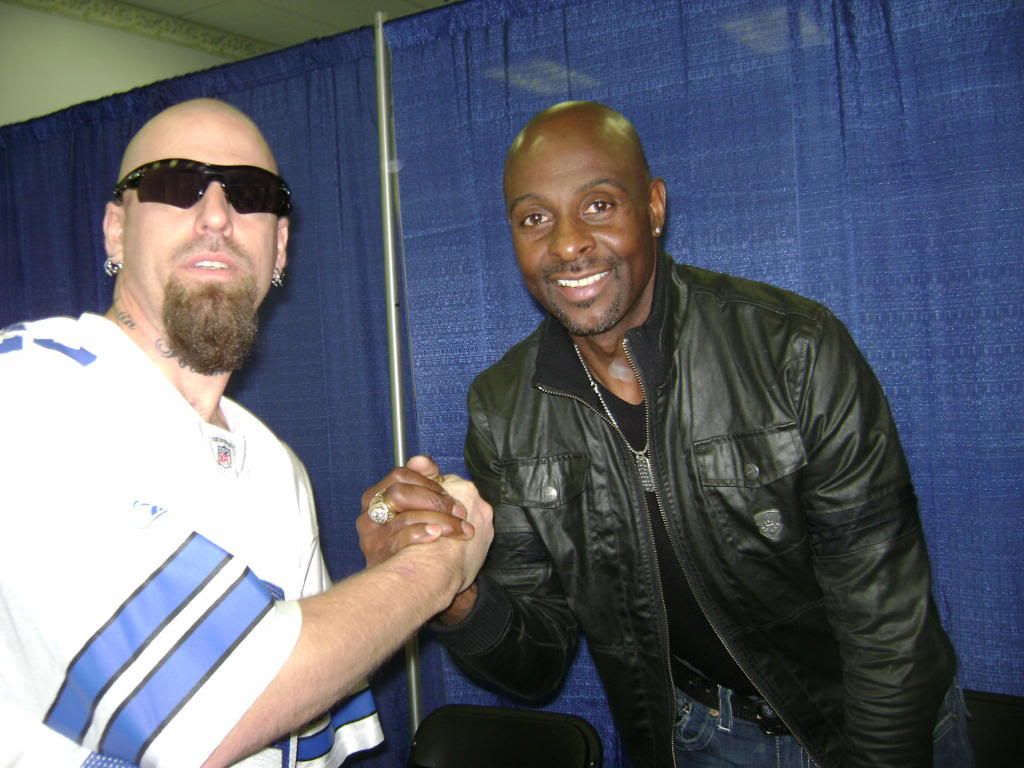 Me and Tim Brown ( Wife got his Auto shes Oak fan )
and now for the Murray Stuff
Murray signing helmet #1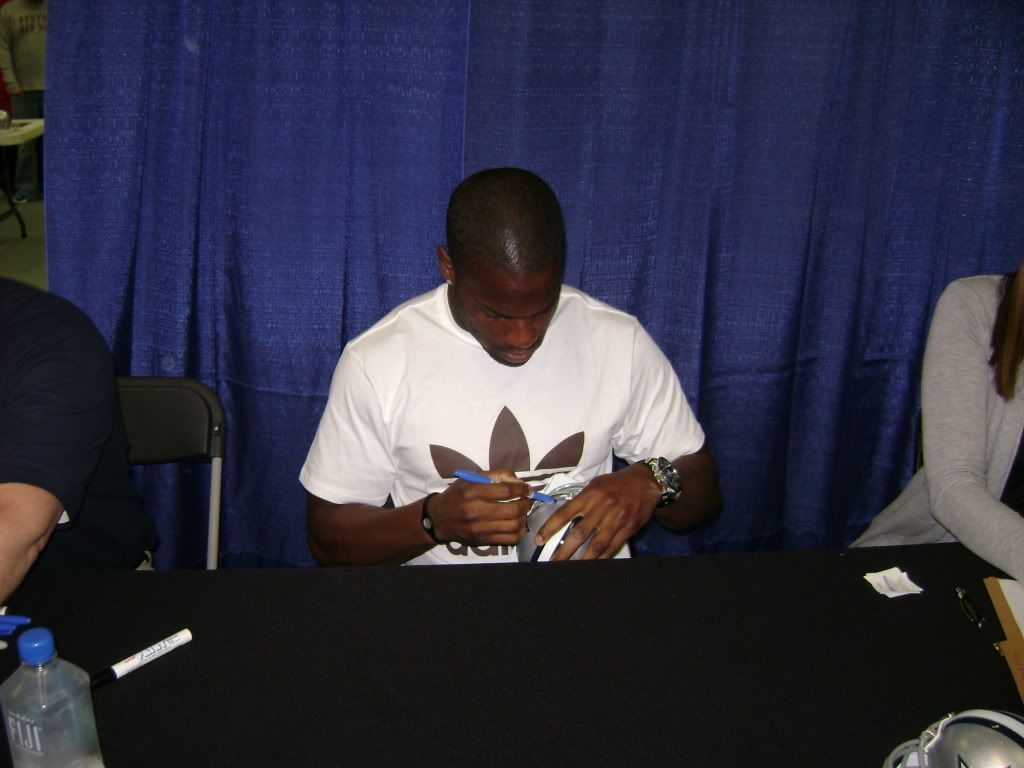 Murray signing Helmet #2
Murray signing my Jersey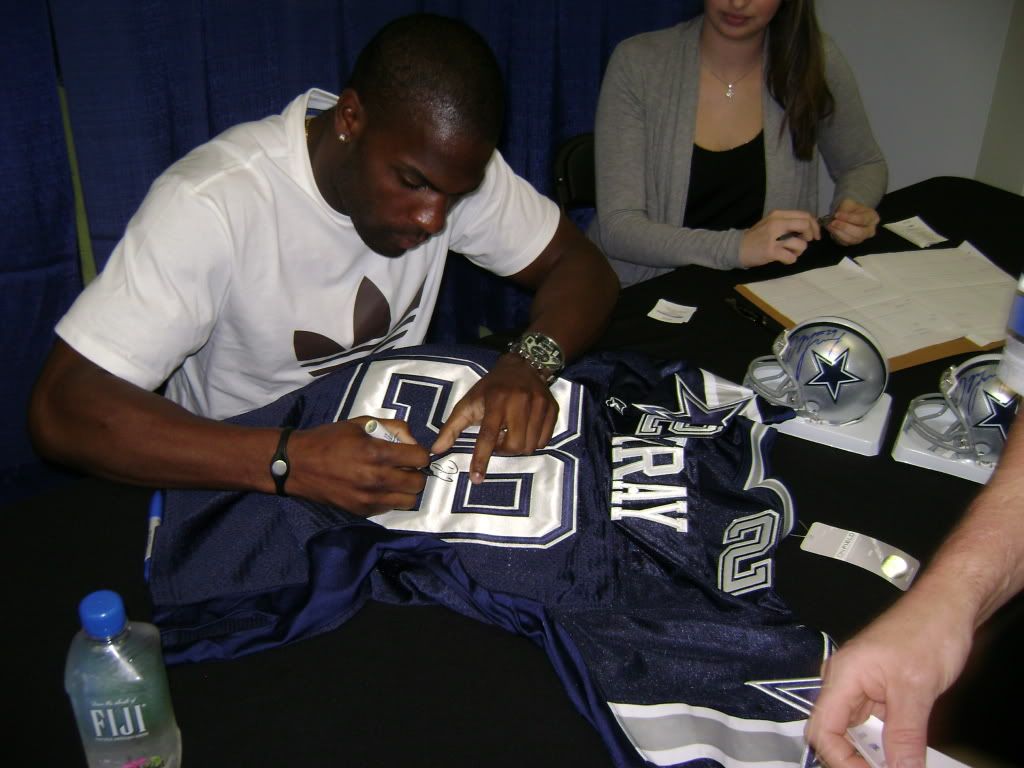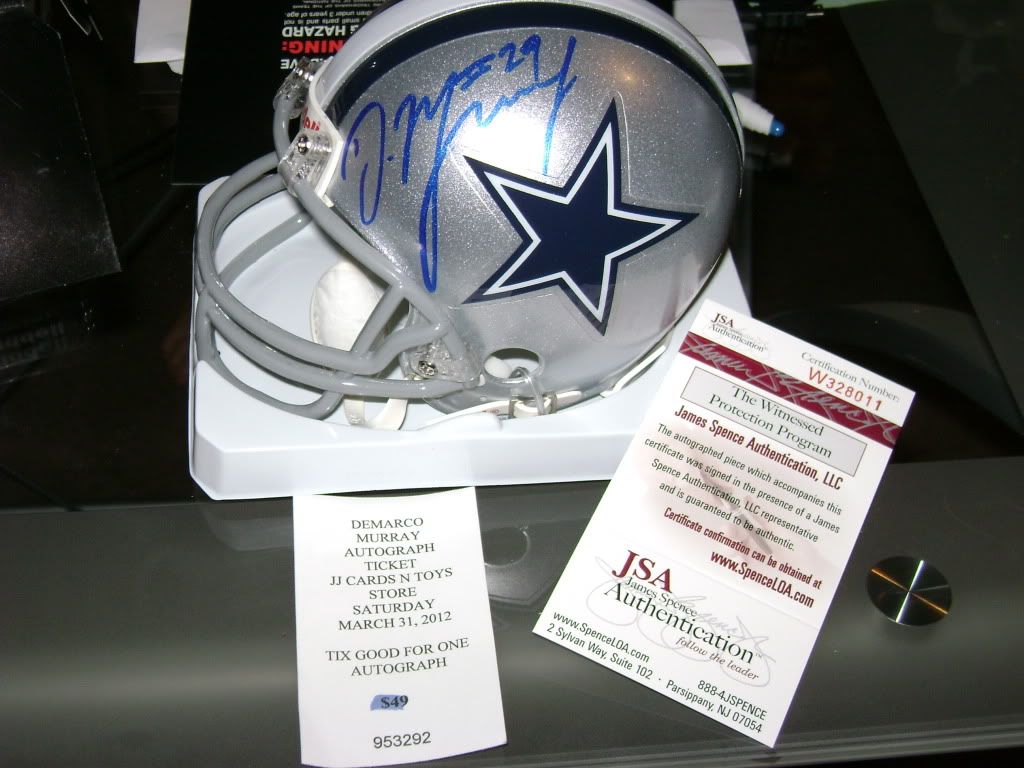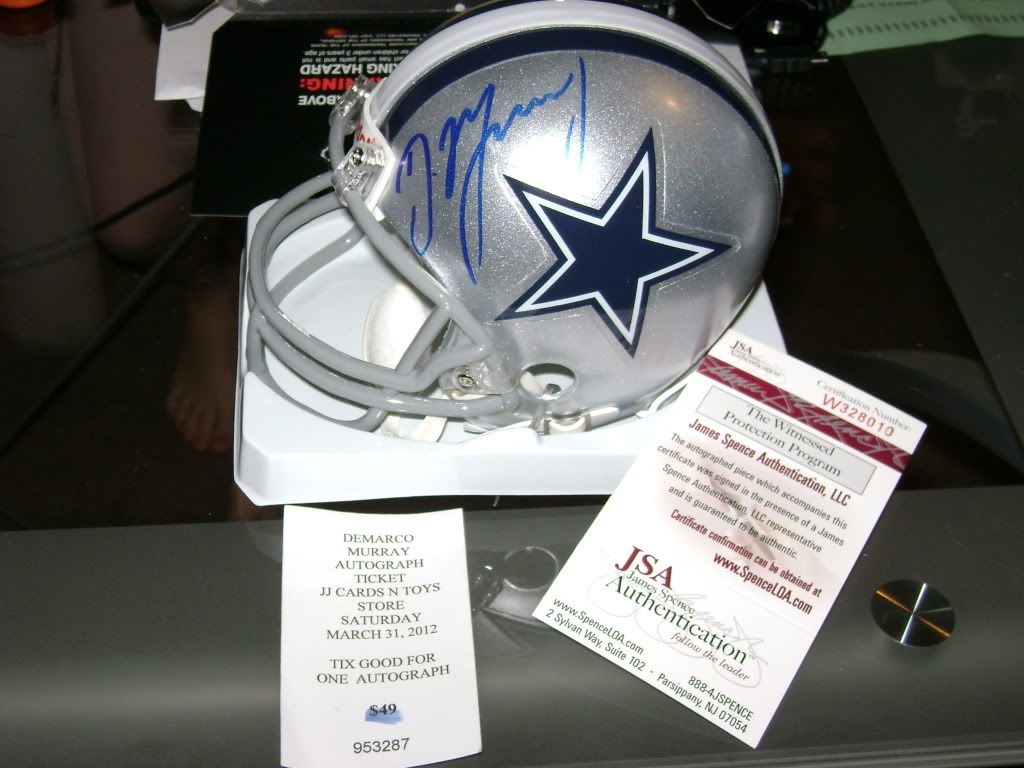 ---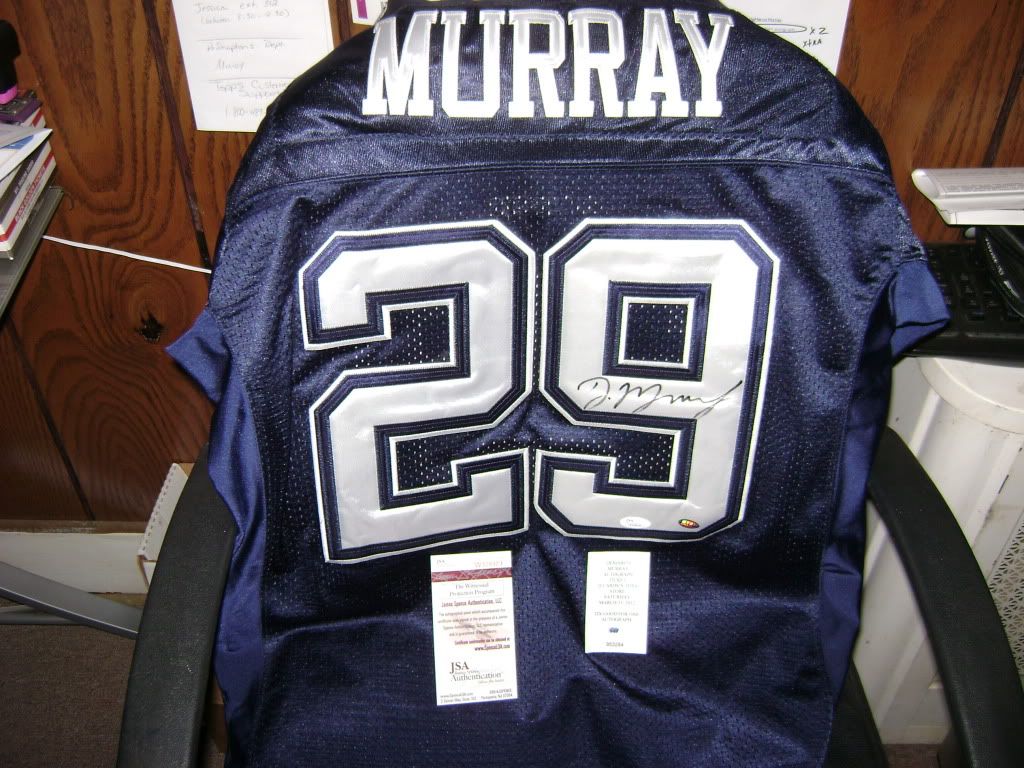 ---
My buddy went with me and he's the 49er fan so he got Rice's Auto on a Jersey
Looking for

Magic the Gathering - Battle for Zendikar - FOILS only !!!

if your willing to trade send me a mesage of what u have that i need ..
also have some sports cards as well i can offer in return if need be ..