08-10-2011, 08:26 AM
RE: What's your most valuable pulls?
My best pulls...
No pics currently.

2000 Fleer autographics Tom Brady
2003 Contenders Tony Romo
2008 UD Heroes Barry Sanders Press plate (got 120 for it)
2002 Topps Debut Red auto #/199 Joey Harrington (booked 150 when i pulled it)
2005 Classics Green auto Franco Harris #/25 (wish i still had it)
2005 Sweet spot auto ball Troy Williamson #/15 (sold for 75)
2009 UD heroes Silver auto #/10 bennie wells (sold for 80)
2011 Press Pass Auto head of the Class Julio Jones #/25
2009 Chipper Jones jsy auto #/25 (sold for 140)
2005 leaf cert. Marcus allen auto patch (raiders) #/5 (sold for 175)
2008 Masterpiece Peyton Manning auto SP

have more but thats all i can think of currently. Have had some decent luck i guess.
Collecting Dolphins, PSU Alumni(in college uni)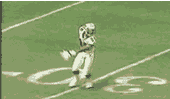 Like my Facebook page.
https://www.facebook.com/PHsportscards?ref=tn_tnmn