---
14 Prizm and some Bowman - Neifert - 05-03-2015 05:47 PM

Bought a discounted blaster of Prizm and hit these 2:
Cabrera /25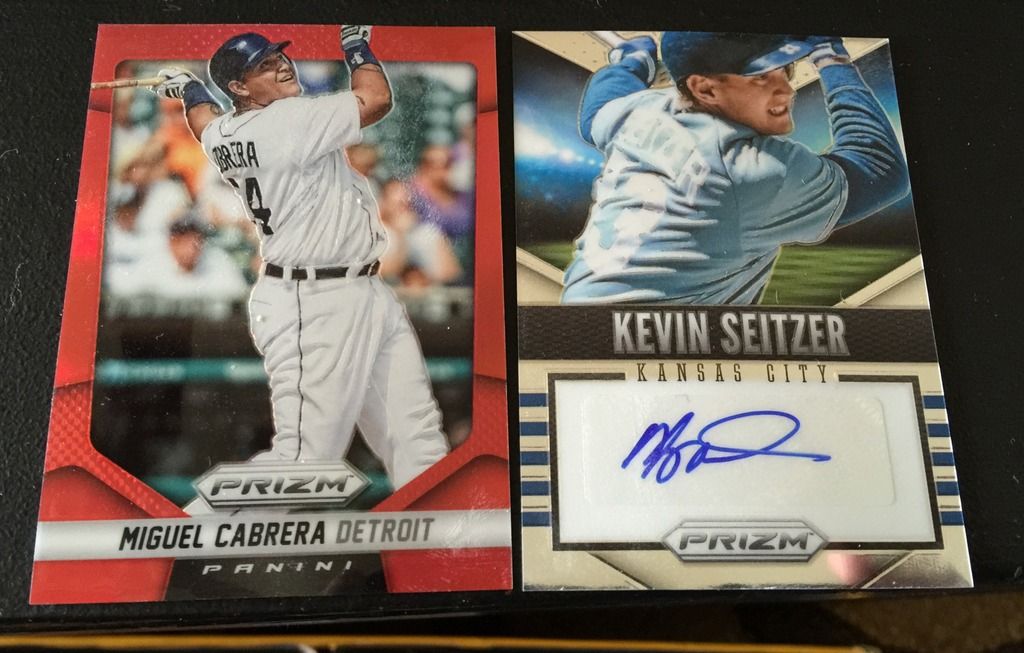 Bowman minis: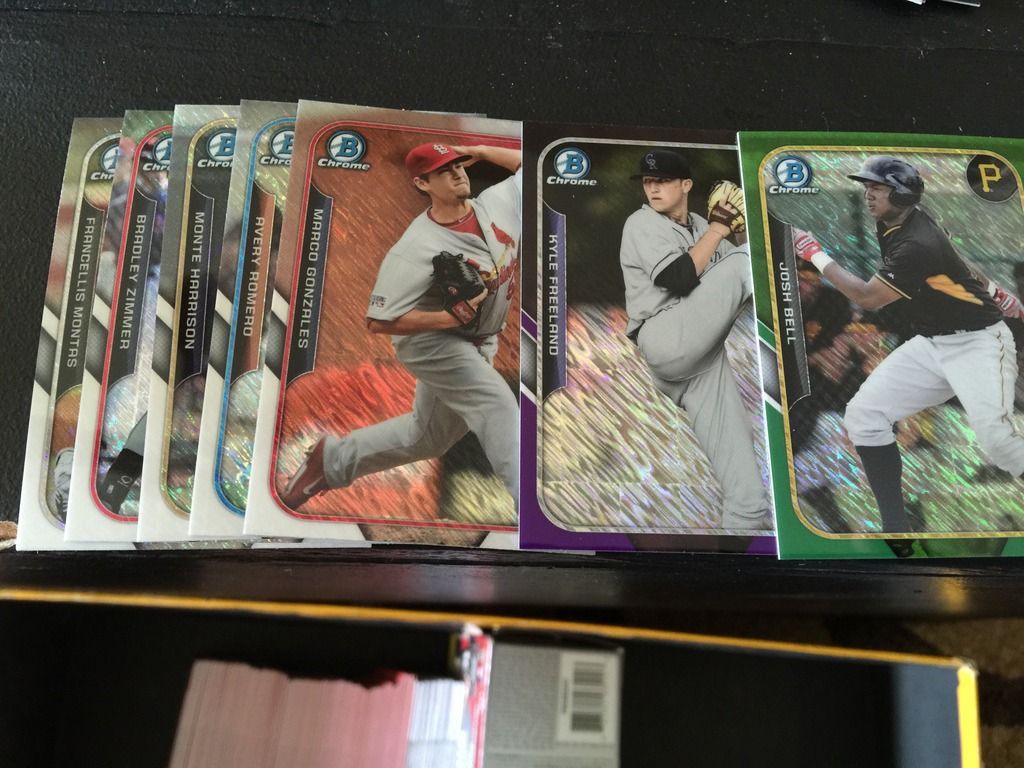 Bowman hits: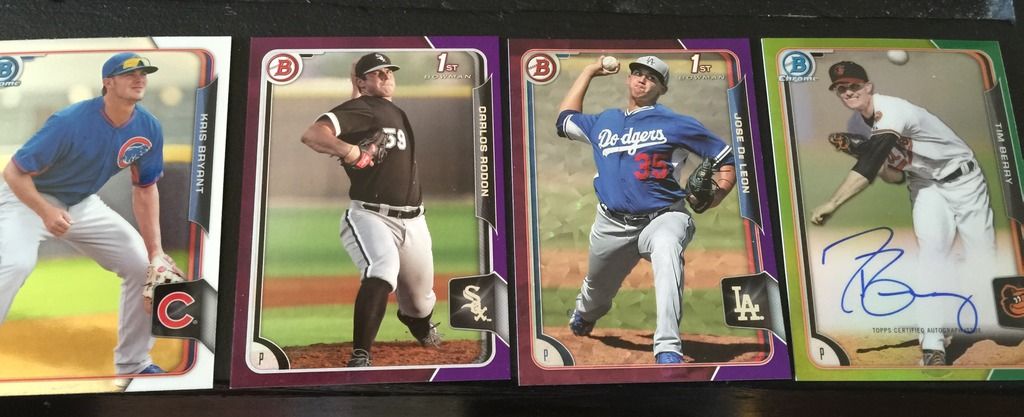 De Leon /50 any good??
Is Berry a decent hit??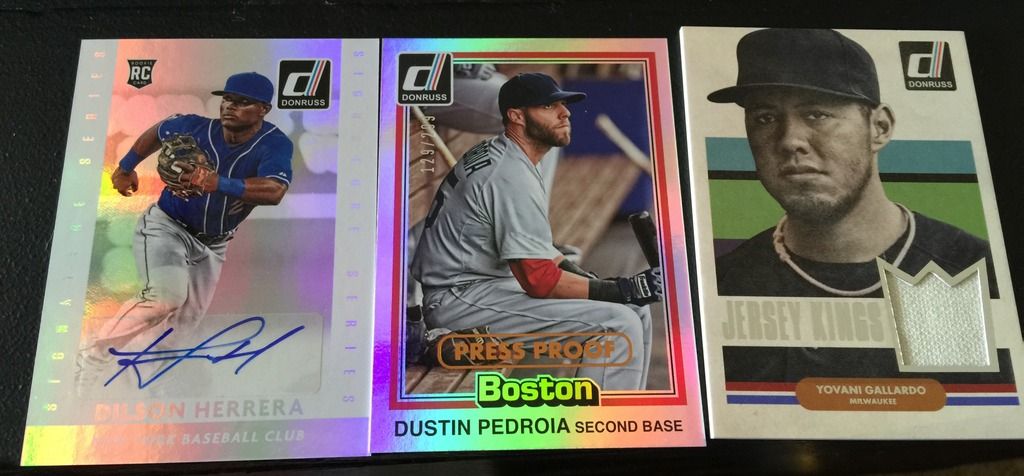 Always looking for Cardinals and Brett Lawrie's I don't have.


---
RE: 14 Prizm and some Bowman - buckles2335 - 05-03-2015 06:20 PM

Not bad. I need the Jersey King if you wouldnt mind giving me a look.


---