---
A few - ty4orce - 02-09-2013 01:17 AM

Just a few hits really liking the Heroes and Prospects..
Thoughts and comments always welcomed...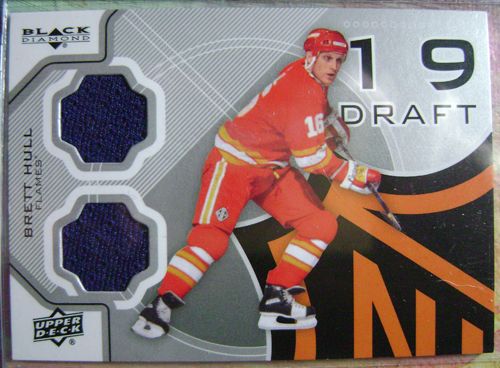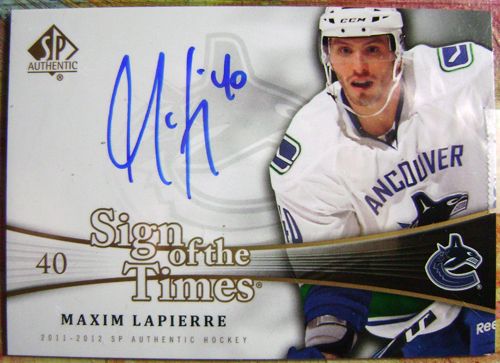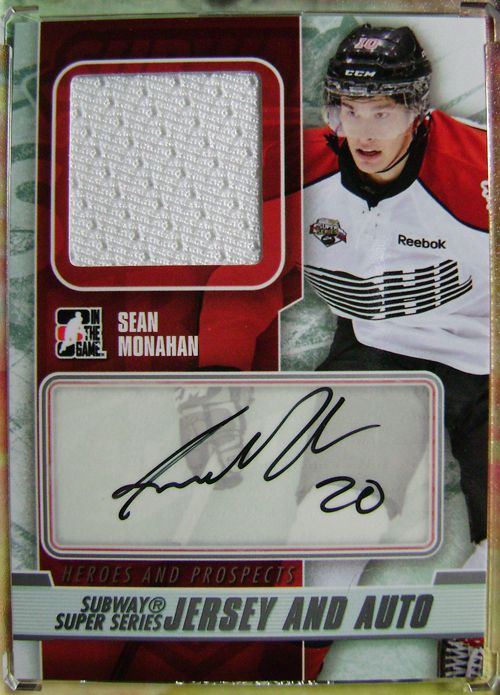 The Mantha the seam just superb....
Mantha is 6'3"...200 lbs. and in 49 games this season he has 40 goals with 31 helpers for 71 points not to shabby
Really happy with the Monahan he has plenty of skill plays a 200 foot game and should be in the top 3 in the upcoming draft...just my opinion...he plays a similar style to Jonathan Toews..
The Gragnani is numbered out of 19 to bad he is playing back in the AHL (Charlotte Checkers)who knows he may be called back up ......it was pulled from a last pack in a box..
The Mantha is a silver jersey and out of /30..
The Monahan is out of /40...


---
RE: A few - mq13 - 02-09-2013 09:02 AM

Nice H&P cards. I never understand why UD keeps putting different jerseys on thier cards. Hull has blue swatches the card should depict him in a Blues jersey.


---
RE: A few - ty4orce - 02-09-2013 01:46 PM

I understand where your coming from ..technically seeing it is a draft card there should be Flames jerseys on the card ...they probably did not have any of his Flames jersey's available..thanks for the comments


---
RE: A few - alstott9adams - 02-17-2013 05:52 PM

Nice additions


---