---
Mailday! - Zzeebb - 11-23-2012 08:41 PM

Pretty happy with my mail day today. I'm going through a QB Rookie auto thing for some reason. Hopefully Luck and RG3 are next! As always thanks for looking!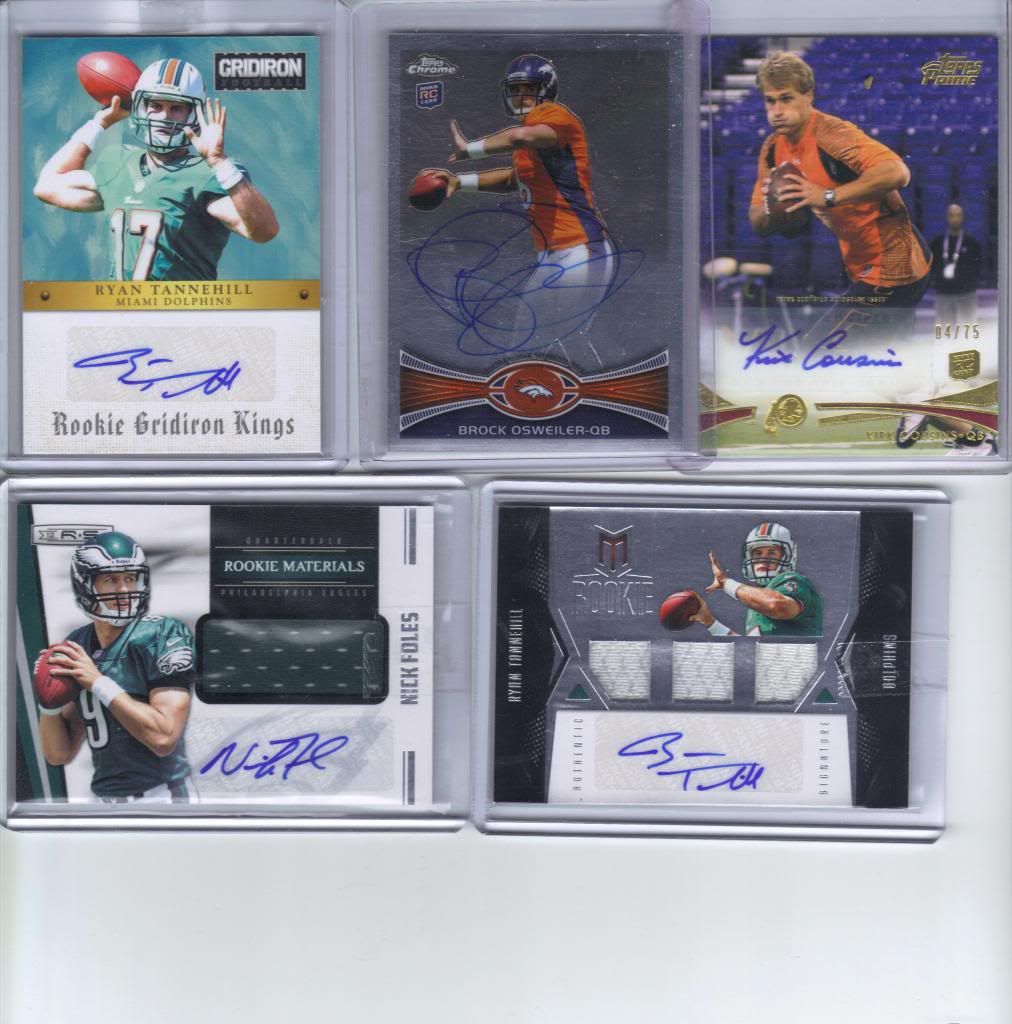 ---
RE: Mailday! - nineof - 11-23-2012 09:30 PM

Great looking cards. I like how Osweiler went nuts signing that Chrome card.
---
RE: Mailday! - mtadams2 - 11-24-2012 09:04 AM

Kirks sig is sweet nice mail


---