---
Box Break Part 2 11-12 BTP and 12-13 UD S1 - alto4life - 11-22-2012 02:35 PM

Here's the other 2 boxes and their hits:

BTP was rough: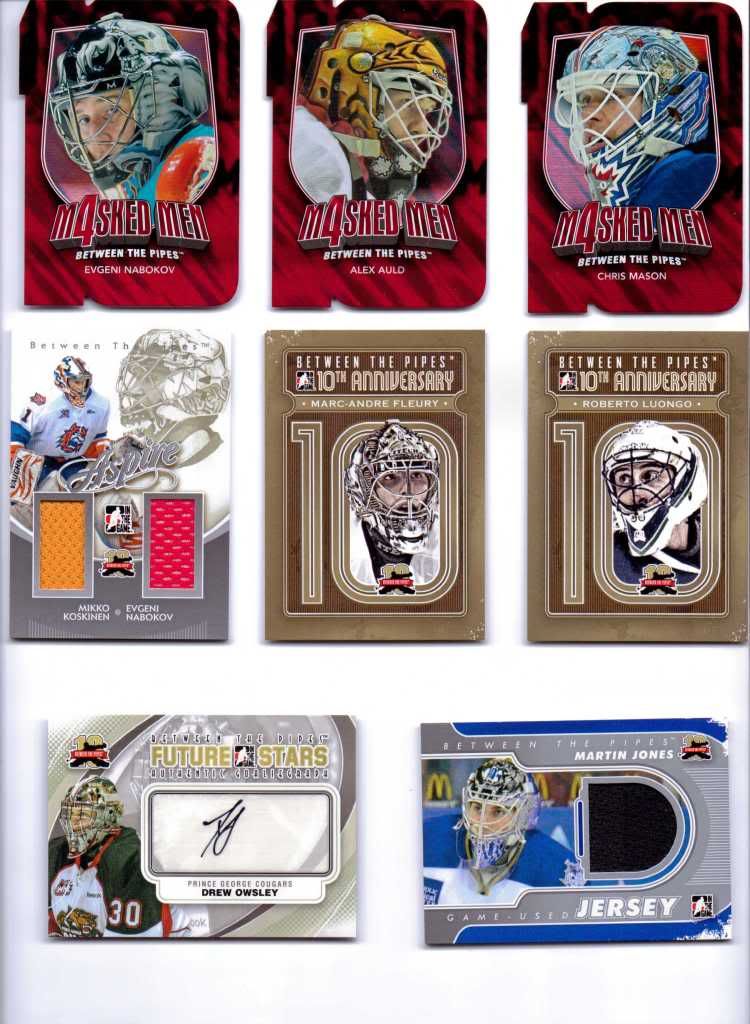 Chris Mason Masked Men
Alex Auld Masked Men
Evgeni Nabokov Masked Men
Roberto Luongo 10th Anniversary
Marc-Andre Fluery 10th Anniversary
Mikko Koskinen/Evgeni Nabokov Aspire Jersey /140
Martin Jones Jersey /140
Drew Owsley Auto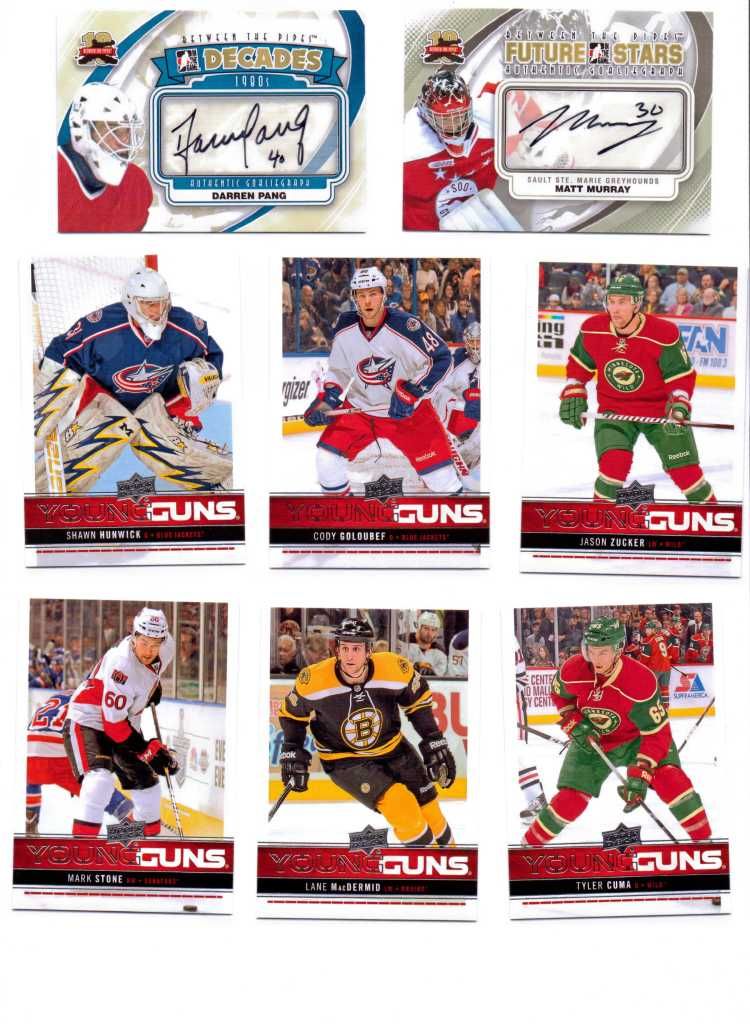 Matt Murray Auto
Darren Pang Auto
Jason Zucker YG
Shawn Hunwick YG
Cody Goloubef YG
Lane MacDermid YG
Tyler Cuma YG
Mark Stone YG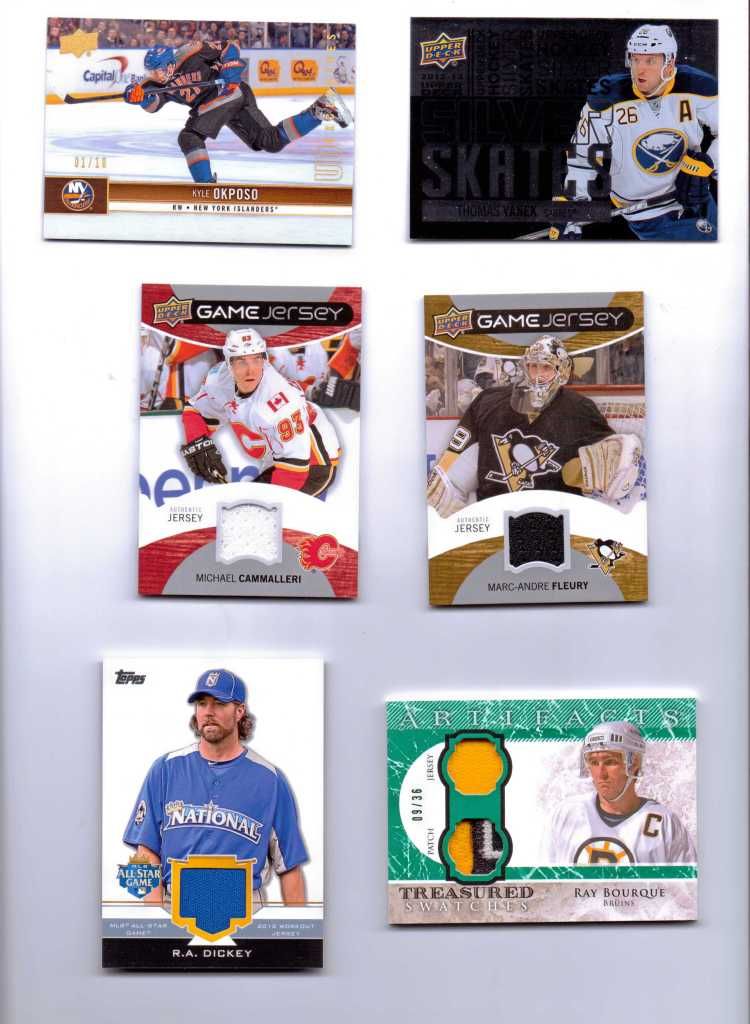 Kyle Okposo Spectrum 1/10
Thomas Vanek Silver Skates
Marc-Andre Fluery Jersey
Michael Cammalerri

Also picked up the Ray Bourque Artifacts Jersey/Patch 9/36 in a trade. Sorry for the Baseball card, got that in a trade as well!

-Ashley


---
RE: Box Break Part 2 11-12 BTP and 12-13 UD S1 - sm326 - 11-22-2012 02:40 PM

Nice breaks with the Okposo and the Aspire. That Bourque looks awesome as well.


---
RE: Box Break Part 2 11-12 BTP and 12-13 UD S1 - washjeff - 11-22-2012 04:30 PM

i'd love to take the fleury cards off your hands...pm me


---
RE: Box Break Part 2 11-12 BTP and 12-13 UD S1 - rayeates - 11-23-2012 06:50 AM

Some very cool cards... but the BTP could have been WAY better! No Halak=Not Much Good! Haha! Great stuff, Ash!

Randi


---
RE: Box Break Part 2 11-12 BTP and 12-13 UD S1 - bguzowski16 - 11-23-2012 11:58 AM

Nice pick ups. Interested in the Young Guns if they are available


---
RE: Box Break Part 2 11-12 BTP and 12-13 UD S1 - alstott9adams - 11-23-2012 12:33 PM

sick Ray Bourque Artifacts Jersey/Patch 9/36


---
RE: Box Break Part 2 11-12 BTP and 12-13 UD S1 - bonnev659 - 11-23-2012 06:15 PM

wow Ashley you did very well in this break too congrats


---